Best Of
5 reasons to sign up for Motorcycle Live
Motorcycle Live, the UK's biggest annual bike show, is online for 2020 for reasons we probably don't need to explain. But there's no need to miss your annual bike fix, read on to find out 5 reasons to sign up for Motorcycle Live this year.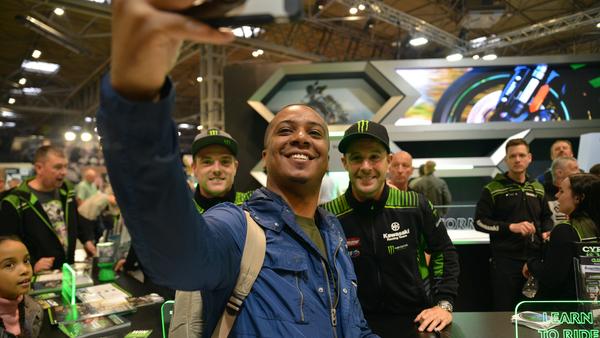 1. Get your two-wheeled fix
Don't let COVID-19 get in your way of this one, get your two-wheeled fix at the same time as Motorcycle Live in more normal times.
For lots of people, Motorcycle Live is a special point in the year where they get the opportunity to get together, see their mates and chat about bikes. This year might be online, but that doesn't need to stop you. Why not organise a virtual chat with your mates at some point from 21-29th November?
2. See the latest new bikes in one place
The Motorcycle Live team is collecting all the latest new machines and news from manufacturers, so they can bring the latest new metal to you all in one place!
3. Win great prizes
During Motorcycle Live 2020, there will be tonnes of competitions on the website.
They already have the chance to win a Spartan GT Carbon from SHARK Helmets (worth over £400), a special edition Cardo Systems PACKTALK Black device (worth over £300) and a limited-edition Marco Simoncelli print (RRP of £350). More competitions are being added all the time, so be sure to keep up to date so you don't miss out!
4. Bag some bargains
Bag some bargains with discount codes across the whole event. The easiest way to make sure you don't miss out on the bargains is to
sign up to their newsletter.
5. It's free!
You don't get much in life for free so get involved no matter where you are. There will be no queues, no tickets, no parking and no travel!
Want to sign up to Motorcycle Live? You can sign up on
their website here.