Best Of
5 Bikes starring in upcoming films
Triumph, Kawasaki, BMW and more to feature in raft of imminent blockbusters. Find about these starts of silver screen here.
The coronavirus pandemic may have caused the postponement of a number of upcoming movies (most famously the new James Bond flick 'No Time to Die') but on the plus side there now looks set to be a long jam of blockbusters set to premiere in 2021 – with many of them having starring roles for bikes!
Not only is 007 set to chase down the baddies on a special Triumph Scrambler (as already previewed in one of the official movie trailers), there's a new Mission: Impossible coming featuring Tom Cruise on a BMW; bike-nut Cruise appears again on a Kawasaki in the delayed Top Gun: Maverick; Scarlett Johansson's Black Widow has a number of action sequences aboard a Bolton-built CCM and there are many others majoring on bikes, too. So, what bike-starring blockbusters can we look forward to in 2021, what bikes are they featuring (and why) and when can we expect to see them at our local multiplex? Here's our round-up of the latest (in chronological order).
1. Triumph Scrambler 1200 XE in No Time To Die
After being postponed twice, the latest, heavily-anticipated James Bond instalment (and the last to star Daniel Craig) is now scheduled for UK release on April 2 – and going by the three trailers released so far it looks likely to be more than worth the wait. Alongside Craig it again stars Christoph Waltz and Lea Seydoux and debuts Rami Malik as villain Safin. But the real stars for any petrolhead are the vehicles – not only seeing the return of Bond's famous, gadget-laden Aston Martin DB5 but also a later Aston Martin V8 while one of the film's central action sequences sees a number of Triumph Scramblers and Tiger 900s used in a chase to end all chases.
Interesting fact:
As part of Triumph's tie up with the Bond filmmakers a special, limited edition of the Triumph Scrambler 1200, called the Bond Edition, was put on sale featuring special finishes, 007 branding, unique paint and more. Costing £18,500 it was the first-ever official 007 motorcycle and sold out almost instantly.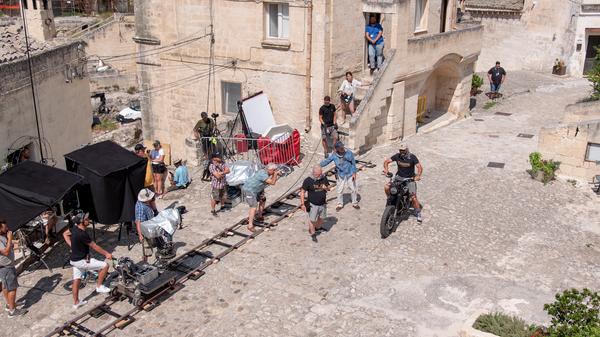 2. CCM Spitfire Blackout in Black Widow
Another delayed movie again featuring a British bike. The latest film from the enormous Marvel Avengers 'cinematic universe' is scheduled to be 'Black Widow' starring Scarlett Johansson in the title role, which is now due for release on May 7. The fact Scarlett's character, Natasha Romanov, is repeatedly shown riding a bike is no surprise – she was shown aboard a Harley Livewire electric bike in Avengers: Age of Ultron back in 2015, after all. What may be a surprise this time, though, is that she's not aboard a Harley this time, nor a Triumph, nor a Ducati – but of all bikes a little ol' CCM as handbuilt in Bolton. We have to admit, we're not quite sure of the deal, here. The movie bike features no CCM badging and the limited edition Spitfire CCM are now offering in tribute is curiously called the 'Blackout' (costing £8995) and conspicuously avoids mentioning the movie's name. Either way, it obviously a CCM Spitfire and obviously in the movie, so that'll do us.
Interesting fact(s):
Scarlett's stunt-riding double aboard the bike in the movie is French stunt rider Sarah Lezito who, at just 26, is widely considered to be the best female stunt rider in the world. Her 'pillion' in this pic is British actress Florence Pugh who plays Yelena Belova, Romanov's protégé.
3. YZ450F in the Fast & Furious 9
The good news: the Fast & Furious series is back this summer with the economically named F9, again featuring bike riding character Letty Ortiz who is played once again by 'tough chick' Michelle Rodriguez who's repeatedly featured in the franchise ever since the first F&F in 2001. The bad news: I personally have never watched any F&F flicks having failed to get on with their recipe of video game adrenaline, Max Power cars, lots of muscles, bad behaviour and indecipherable English and am not about to start now so can't actually tell you much about it. Suffice to say: it's due in cinemas May 28, Letty again rides a bike (this time some kind of mongrel Yamaha trailie even I can't identify) and we're sure lovers of the series won't be disappointed.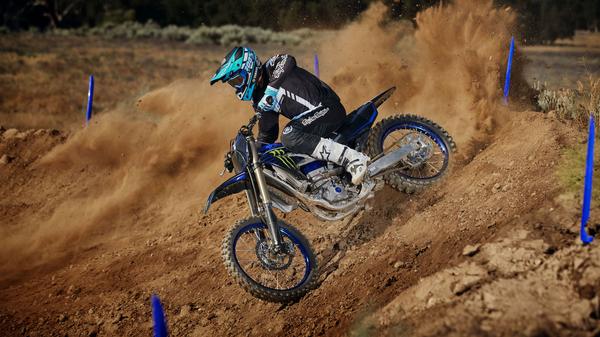 Interesting fact:
Fast & Furious 9 also sees the F&F return of Vin Diesel, Charlize Theron and British icon Helen Mirren.
4. Kawasaki H2 in Top Gun
The reprise of Tom Cruise's iconic '80s fighter pilot flick Top Gun has long been mooted and again, although already postponed once due to Covid-19, will again surely be worth the wait when it comes out on July 2. Although original 1986 director Tony Scott is no longer with us, the role being taken over Joseph Kocinski, much of the original formula remains: Tom Cruise as Maverick, now the US Navy's oldest flyer; Val Kilmer as 'Iceman', lots of jet fighters AND, in a nod to the Kawasaki GPZ900R that featured in the original, this time round Cruise rides a supercharged Kawasaki H2, even doing a repeat of the original's ride alongside a taking-off jet. Good stuff. On the downside, for some, there's no Kelly McGillis this time round, the love interest role being taken over by Jennifer Connolly and nor is it likely to have a soundtrack as iconic as Berlin's 'Take My Breath Away' but you can't have everything…
Interesting fact:
The Kawasaki Ninja featured in the original became so iconic many replicas have been made with replica sticker kits also becoming widely available.
5. BMW G310GS in Mission Impossible 7
The fact motorcycles feature so regularly in bike nut Tom Cruise's movies is no surprise, nor is the fact that BMWs again feature in the latest in Cruise's Mission: Impossible series, the seventh, which is currently schedule to premiere on November 19. After all, Cruise's character, Ethan Hunt, famously fled aboard a BMW R nineT Pure around Paris's Arc de Triomphe in the last instalment (while co-star Rebecca Ferguson rode a Triumph Tiger 800) and in the movie before that there was a fabulous bike chase involving a fleet of S1000RRs. All of which makes the news that this time he's riding a measly 34bhp G310GS (in Italian police spec, no less) something of a damp squib. Maybe there will be something bigger and faster in there when the final movie comes out… we'll have to wait and see.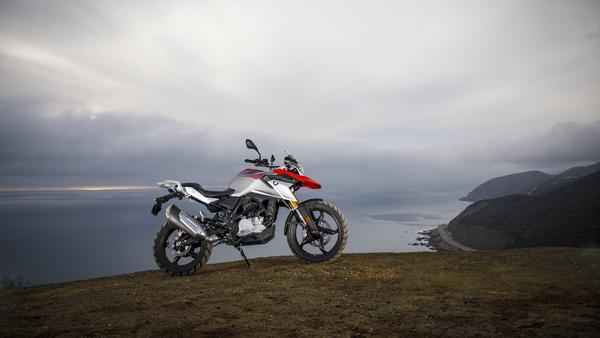 Interesting fact:
Although Swedish/English actress Rebecca Ferguson's character, Ilsa Faust, 'rides' a Triumph Tiger 800 MI:6, the stunt riding was actually done by British ex-BSB racer Jenny Tinmouth.
Anything else?
Yes, we suspect there is – but as we haven't yet seen photographs or had any confirmation it'll have to remain as speculation for the time being. The new Venom film – Venom, Let There Be Carnage – is due out June 25 again starring bike riding Tom Hardy and as the British actor's character, Eddie Brock, rode a Ducati Scrambler in the first instalment we wouldn't be at all surprised to see a repeat. Another sequel should also feature bikes. 'The Hitman's Wife's Bodyguard' opens on August 20, succeeds 'The Hitman's Bodyguard', again stars bike nut Ryan Reynolds along with Samuel L Jackson and Salma Hayek and, if it doesn't feature bikes in a similar way to the original's extensive car and bike chase scenes, we'd be utterly astonished. Another movie, The Batman, has been delayed even more – to 2022 – stars Robert Pattison in the title role along with Colin Pattison, rumoured to be playing The Penguin, and sneaked on-set photos have pictured one of the two aboard a bike – although we're not sure which. While, finally, Margot Robbie is set to also reprise her role as Harley Quinn in the upcoming Suicide Squad sequel and, seeing as she featured aboard a Harley Street Rod in the original we wouldn't be at all surprised to see similar two-wheeled shenanigans this time round…