Best Of
5 Best trail bikes
There's plenty of good new and used offerings available. Here's our pick of five of the best…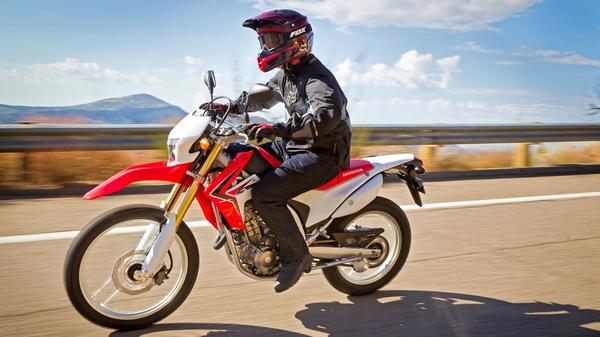 When it comes to off-road style motorcycles, 'trail' bikes are the most accessible, entry-level and practical of all. While 'motocross' machines are hard core, off-road only (ie not road legal) racing bikes and enduros are their slightly softer, road legal siblings (but still primarily designed for enduro competition), trail bikes are aimed at road riders – but those who want to use their bikes for some gentle off-road or 'trail' riding, too.
As such, their intended to be the ideal, 'dual-purpose' compromise – reasonable road bikes that have more comfort, practicality, durability, range – and affordability – than a pure racer, but are also sufficiently light, rugged and manouvrable to be effective and unintimidating in gentle dirt riding, too. What's more, they make an attractive, fun proposition, as well. Trail bikes' dirt-bike/MX-er style gives them plenty of rugged appeal; being upright and tall yet also slim and light means they're great entry level or learner bikes for novices and, by usually being simple, single-cylinder machines makes them usually affordable and durable. There's plenty of choice, too. Although the days of trail bikes' peak popularity in the '70s and '80s, when seemingly every manufacturer had 125, 250 and 500/600 trail bikes on offer, there's still plenty out there across those capacities and now even electric versions, too, meaning that whether you're an A1-class 17-year-old, A2-class novice or a full licence-holder wanting a middleweight 'trailie' that can do it all, there's plenty of good new and used offerings available. Here's our pick of five of the best…
1. Honda CRF250L – the classic, mid-range trail bike
Again, as with 125s, there once was a time when 250-350cc trail bikes were commonplace. Suzuki's DR350 proved a star in the 1990s while more recently Kawasaki's 250 then 300cc KLX was a great introduction to off-roading. Both are now long gone although if you're lucky some decent used examples can still be found. For new buyers, however, the choice is limited. KTM has its 390 Adventure which, as its name implies, is more an adventure bike than a true trailie, plus also has more 'hard-core' enduro offerings; while BMW has its novice-friendly G310GS although, again, this is more a an entry-level 'adventure' bike than a true trailie. But one stands out. Honda's CFR250L has proved a classy, effective trail bike in the classic mould ever since its introduction in 2012 thanks to its gentle but flexible 23bhp, single cylinder engine and rugged but manageable and well-finished chassis. An adventure-style 'Rally' version was also added later. Both continue for 2021 at (£4949 and £5649 respectively) but have now been joined by two new 300cc versions with a useful 5bhp extra. No, they're not cheap, but they're the best of the current breed and also long-lived and popular enough to ensure that recent used examples can be found for as little as £3500.
2. Aprilia RX 125 – the latest, sexiest '17-er'
There was a time not so long ago when most of the major manufacturers offered 17-year-olds trail style 125s for their first forays into motorcycling. Yamaha had its XT and WR 125s, Suzuki's its similar DR and TS, Kawasaki its KLX and more. Sadly, these have now all been dropped, although they remain available as used buys with Yamaha's quality WR being our favourite. However, if you want a new trail 125, with the warranty and finance options that go with it, the current pick of the crop is Aprilia's newly-updated RX 125. The stylish Italian marque has a long history of 125 success, the RX (along with its supermoto-style SX stablemate) is its trail offering in the class, it's based on the same quality mechanicals as Aprilia's class-leading RS 125 sportster and has just been updated and improved for 2021. The liquid-cooled, four-valve, DOHC four-stroke single is as advanced as any and produces the legal maximum of 11kw; the top-notch chassis comprises a steel twin spar frame, inverted forks and disc brakes front and rear; its styling is the sauciest in the class and and there's now also an ultra-modern, LCD digital dash. No, at approaching £4K, the RX isn't cheap, but it's over £600 cheaper than the RS and is by far the most mouth-watering 125 trail bike currently available.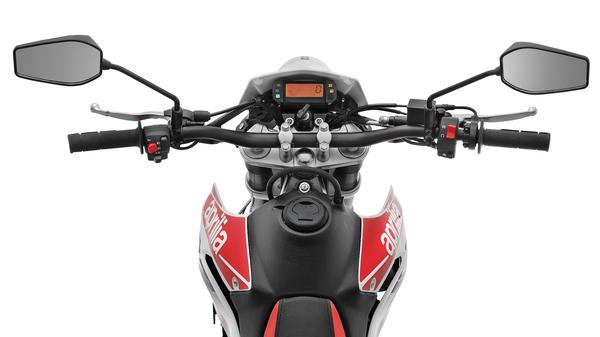 Looking for a Aprilia RX 125?
3. BMW G650GS – the accessible BM all-rounder
Sadly, BMW is another manufacturer which, novice G310GS aside, no longer offers a new, mid-range trailie – which is a shame as the German marque's 1990s F650 proved a great, introductory trail bike for a whole generation. Yes, its latest, novice-targetted F750GS is worth a look, but in this context we think this twin cylinder bike is too heavy and too much of an adventure machine to be considered a true trailie. However, although now deleted, BMW's single-cylinder G650GS, which was built in Brazil (to keep costs down) from 2011 to 2017 and was effectively a simple, but updated modern reincarnation of the F650, is recent enough to be taken seriously as a used buy. Though basic, the G650 is classier than most; with 47bhp its single-cylinder motor is both versatile on and off-road; its size and weight shouldn't put off novices and it's a genuine dual purpose machine with proven mechanicals, reliability and plenty of BMW accessories (including low seat options) available. Best of all, there's still plenty of quality, used examples available, from prices starting at below £4000 and with mileages barely into five figures.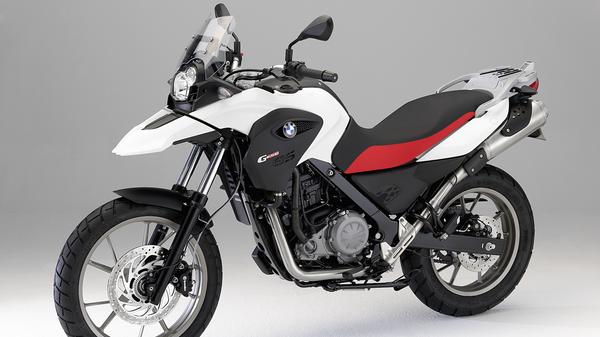 Looking for a BMW G650GS?
BMW G650GS – the accessible BM all-rounder
4. Yamaha XT660R – the classic Japanese 'mud-plugger'
Another oldie but 'goldie'! Japanese giant Yamaha pretty much set the template for the big-bore, single cylinder four-stroke trail bike when it launched the original XT500 way back in 1976. That bike proved that a 500/600cc single was both big enough to be a versatile road bike and yet also wasn't too heavy or intimidating to diminish its off-road appeal and it also proved so successful it spawned a series of successors. Although now deleted (in 2017), the most recent descendent, the XT660R, successfully carried on the XT tradition of being a simple, solid, straightforward single-cylinder trail bike that delivers the ideal compromise of road and dirt ability while at the same time being affordable, rugged and accessible to all. Best of all, as with BMW's G650GS above, its popularity and relatively long life cycle means plenty of decent, used examples are still available. If you want a classic, decently modern, big single cylinder trail bike on a budget (good ones can still easily be had for under £4K) this is the one.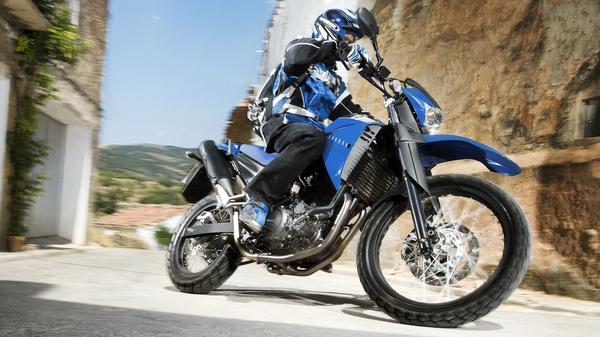 Looking for a Yamaha XT660R?
5. Zero FX (and DS) – the electric alternatives
Finally, we can't ignore the rise and increasing choice of electric bikes, even in the trail bike category, whose requirements for light weight and reasonable tank range might normally count against these battery-powered machines, and when it comes to electric dual purpose or 'trail' bikes, one manufacturer stands out – Zero. The California-based company has been building class-leading electric bikes since 2006 and its dual sport 'DS' and what it calls 'motocross' 'FX' (it's not, but it is a more serious, lightweight off-roader and is also road legal) remain at the heart of its range. The off-road 'style' DS remains one of its most popular bikes but, at 412lbs and with 59bhp is heavier and more powerful than most so should be regarded as a road bike with a bit of dirt style/ability. It also starts at around £14K and has a claimed range of up to 160 miles. But if you want a bike with more even road/off-road performance, Zero's FX is worth a look. It's significantly lighter (at 289lb), produces around 46bhp, has a more serious off-road chassis yet also has a range of around 90miles and a starting price of just under £12K. No, it's not exactly cheap, but as a genuine electric trail bike this is probably as good as it currently (ahem) gets.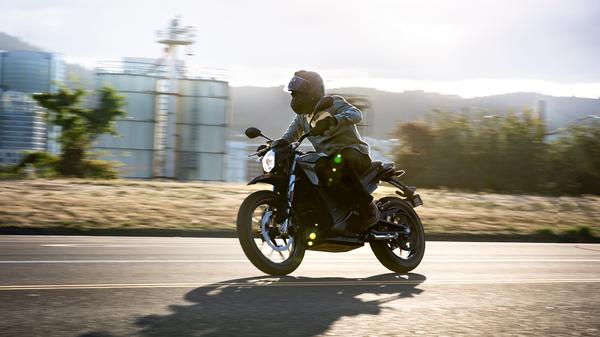 Looking for a Zero motorbike?
Want a motorcrosser bike?