Best Of
4 new scooters for your commute
Commuting to work on a motorcycle is beneficial in a number of ways, motorcyclists you're less likely to get in a traffic jam as can weave in and out of traffic. With COVID-19 bringing up many challenges, we don't want your commute to be one of them. Why not explore the best bikes for commuting?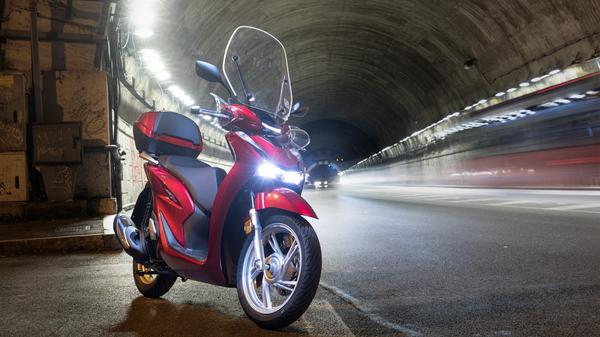 Riding a motorbike to work is a great way to start your day, you'll get the benefits of fresh air, which will help wake you up ready for a tough day at the office. If you're lucky you might even catch some great British sun on your face.
In terms of commuting, riding a motorbike tends to work out cheaper than driving a car or taking the train. This is because motorbikes are cheaper to run, use less fuel than cars, are less expensive to insure and maintain and it is easier and cheaper to find parking. Here are 4 top scooters brought out this year, ready for your commute (in no particular order).
1. Honda SH125i
This SH125i happens to be Honda's leading 'big-wheeled' scooter. The 16in wheels offer more stability and agility, when compared with smaller wheeled options.
You can ride this scooter with an A1-licence, if you would like more information on the different licence types and how to get them - you can read this here. This bikes' new four-valve four-stroke engine is Euro 5 compliant and offers more power, torque and fuel efficiency than its predecessor. The frame offers lots of underseat luggage space, it's got LED lights all round and a crisply-updated digital LCD dashboard. Easy to ride, reassuringly stable; durable, well built and better equipped, the new SH125i has more than enough to stay ahead of the pack.
2. Piaggio Beverly 350
This stylish Italian option is based on a model first launched back in 2001.
The Piaggio Beverly luxurious, as with the Honda sh125I, it's larger diameter wheels offer more stability and agility, when compared with smaller wheeled options. This model is available in 21bhp 300cc form or 30bhp 350 form. With this scooter comes bags of characteristic Italian style, a comfortable ride and quality finishing touches. It is very easy to ride and super practical, making it ideal for your commute. It'll set you back just under £5K, but if you're looking for a classy scooter, this is a great option.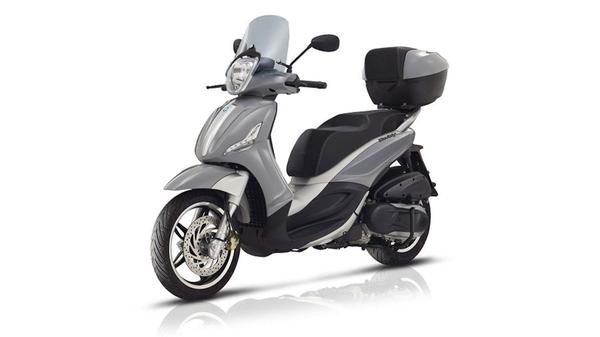 3. Yamaha TMax 560
The Yamaha TMax has been a very popular scooter since its launch back in 2002. It's back and it's more powerful than ever.
It's Euro 5 complaint, so ideal for cites and has a two-cylinder 560cc engine which produces 46.9bhp. With lots of big players in the scooter market, Yamaha are innovating, pushing themselves further to make scooters which can go above and beyond the competition,. The body panel design is sporty, it has a practical, lightweight aluminimum frame and comes with a smart key, making it a solid option for your commute.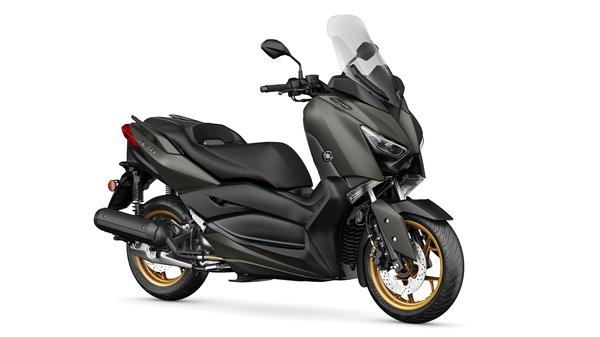 4. Lambretta G325
The legendary Lambretta are synonymous with the mods and rockers from the 1960s, made famous by Jimmy in The Who's Quadrophenia movie who rode a Lambretta Li 150 Series 3.
This is technically only a concept scooter at this point, however, Lambretta have a goal to become the best-selling Italian scooter brand by 2028. If you are looking for something super trendy, have a word with one of their 610 dealers worldwide to get on the waiting list for one - you won't regret it!