Feature
25 years of the Honda Fireblade
We look back over the first quarter century of a bike that was a game-changer when it was launched and, thanks to the latest version, remains one of the very best in its class.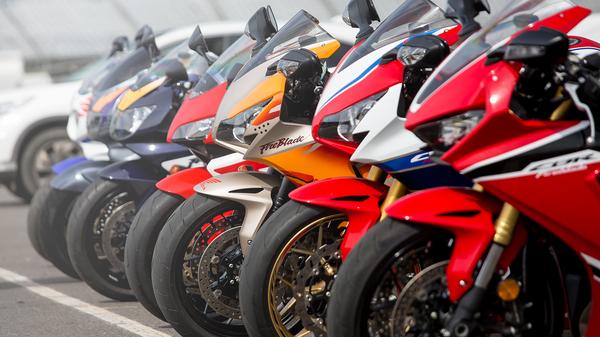 Few motorcycle models survive for a quarter century or more. Fewer still are universally regarded as both a game-changer and as a bike that, in its latest incarnation, remains one of the very best, most advanced and fastest sportsbikes money can buy. But the Honda Fireblade is certainly such a bike.
People forget that, when the first FireBlade was launched in 1992, 'Big H' hadn't had a contender in the litre-class sportsbike category for the best part of a decade. If you wanted a 1000cc+ missile, a Yamaha (FZR1000R EXUP) or Suzuki (GSX-R1100) were the bikes to have. Back then, Honda was renowned instead for plush, hefty sports-tourers such as the CBR1000F and VFR750.
The first CBR900RR FireBlade, to give the bike its full name, changed all that. Conceived by the brilliant Tadao Baba to revolutionise superbike performance by emphasising light weight and compactness instead of brute power, the first 'Blade instantly redefined what most people thought a superbike was capable of.
From the outset the new Honda delivered not only explosive acceleration, but also, crucially, the nimble handling and dexterity of a 600-sized machine. As a result, it was an instant hit, changed the course of superbike development forever and directly inspired future rivals such as Yamaha's first R1 in 1998, the first GSX-R1000 in 2000 and a legion of successors thereafter.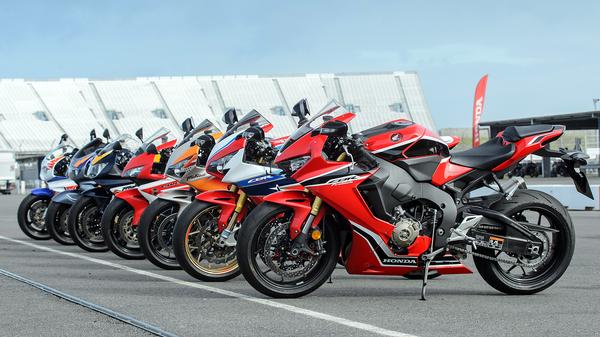 And while those FireBlade successors haven't quite matched the impact of the 1992 original, many have gone on to be technologically significant and class-leading bikes in their own right. The 2004 Fireblade, for example, was a near-as-dammit replica of Honda's then world-leading RCV GP machine.
To celebrate that quarter century of success, and to remember some of those iconic Fireblades, Honda recently gathered a collection of its 'Blades together at Rockingham Speedway in Northamptonshire and invited AutoTrader to revisit them. Here's our pick of the best…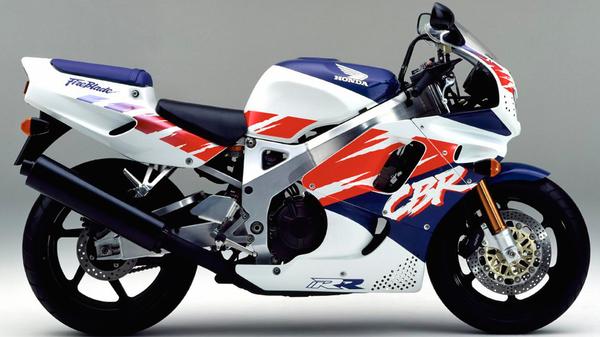 1992-3 Honda CBR900RR-N/P FireBlade – the original
The bike that revolutionised the superbike class wasn't particularly powerful – its 893cc four produced 122bhp at a time when the monster GSX-R11 put out 143 – but it was radically compact and light, closer to a 600 in dimensions and a full 35kg less than the leviathan Suzuki. The resulting bike was comparatively easy to ride, manageable and unintimidating yet also with explosive acceleration and supremely nimble handling to the point of being flighty. Superbikes had never been such fun. A new king was born. Though inevitably crude and 'analogue' by today's standards, it's still lively, fun and – increasingly – collectable today.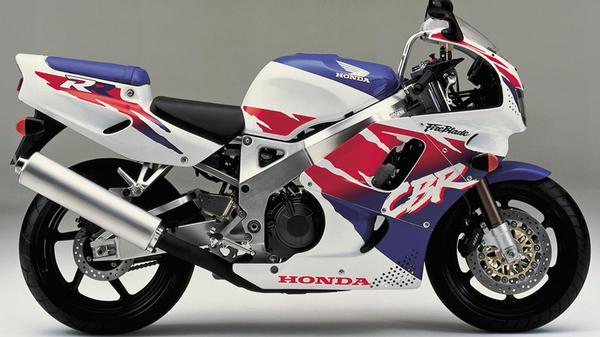 1994-5 Honda CBR900RR R/S FireBlade – the 'Foxeye'
There obviously wasn't much wrong with the original 'Blade, so Honda wisely resisted wholesale changes with its successor. Dubbed the 'Foxeye', thanks to its redesigned headlights, it was refined with updated bodywork, the addition of a compression damping adjuster to the front forks and a host of all minor modifications. Also available in an iconic 'Urban Tiger' colour scheme (which was later revived on the 2012 machine), this remains one of the most revered and collectable of all 'Blades, second only to the original.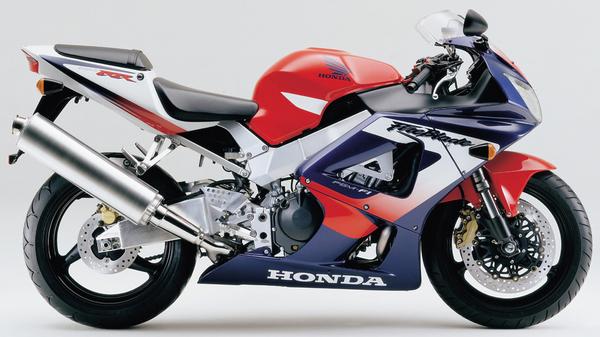 2000-1 Honda CBR900RR Y/1 FireBlade – the '929'
After the Foxeye Honda lost its way – and class-leading dominance – with the FireBlade slightly. 1996's 918cc version was decent, but uninspired, while the more bulbous, street-orientated 1998 model was comprehensively blown away by Yamaha's then all-new R1. Honda's response, the Y2K 929 went back to basics, by having 151bhp thanks to an enlarged, 929cc (and now fuel-injected) motor, complete with an all-new frame that had the swingarm mounted to the back of the gearbox, inverted forks and, at last, a 17-inch front wheel. But, despite being a great bike and a definite return to form for the FireBlade, it wasn't quite enough to usurp the all-conquering Yamaha.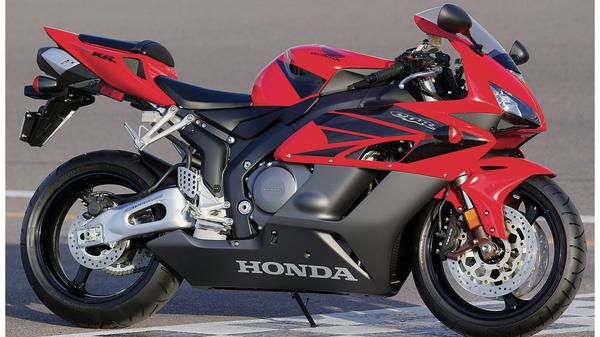 2004-5 Honda CBR1000RR 4/5 Fireblade – the RCV replica
The first 'Blade after the retirement of Tadao Baba (hence the capital 'B' in its name being replaced by a smaller 'b', as a mark of respect) this model was also the first full 1000, partly as WSB was changing its rules to suit full litre-capacity machines, AND one that was unashamedly inspired by Honda's new RC211V MotoGP machine. The result, with 169bhp, sharper handling still due to its new die-cast frame, was the most potent and racy 'Blade yet although not quite as explosive as the then Yamaha R1 and new Kawasaki ZX-10R. Still a decent performer and great looker, though…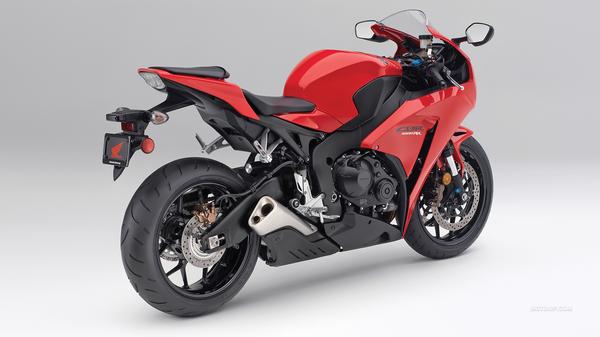 2008-9 Honda CBR1000RR 8/9 Fireblade – The Connoisseur's Choice
2004's 'RCV-alike' evolved into the smoother, better, 172bhp 2006/7 version, before receiving a complete makeover once again for 2008. Gone was the under-seat pipe and angular styling, replaced with side-mounted exhausts and more bluff lines that weren't universally liked. That said, now with 175bhp and a lighter chassis, it was a sublime handler on track and on road (and particularly at the TT) and remains a brilliantly-balanced road sportster for connoisseurs to this day.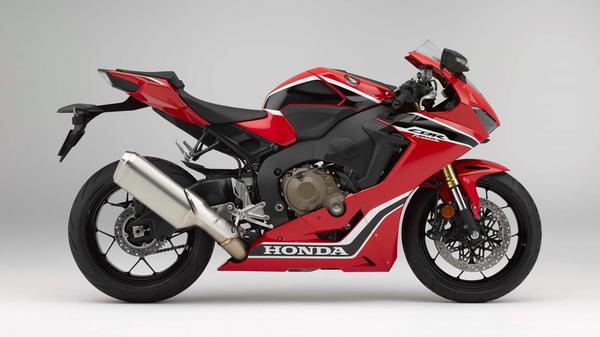 2017 Honda CBR1000RR Fireblade – The Newcomer
It's been a long time coming, but Honda's first all-new Fireblade since 2008 has been worth the wait – although it hasn't been without controversy, too. Launched in three guises (stock, Ohlins, Brembos and more SP and WSB homologation special SP2), it's all-new, produces a competitive 189bhp+, has a chassis as good as you like (depending on model) and, crucially, for the first time, comes with all the electronic rider aids such as traction control, power modes, cornering ABS and more, that have dominated the class since 2010. Although yet to prove itself on track and after a disastrous 2017 TT, it's a great bike and worthy successor to the Fireblade name.