Feature
2017 Yamaha YZF-R6 – First Look
What is it that makes this newcomer so special? We got up close and personal to find out…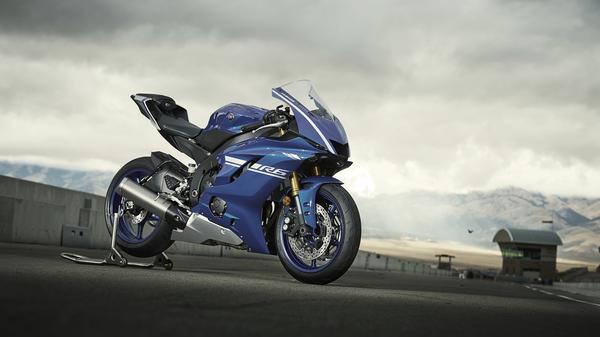 One of the biggest surprises, and one of the undoubted stars of 2017's new bikes is Yamaha's all-new R6. Effectively a junior R1 – or in other words, a 600cc, middleweight with all the technology and sports ability of a full 1000cc superbike – the very creation of the R6 is shocking in itself. In the face of supposedly falling sales, Japan seemed to have turned its back on this class of 'superbikes for the masses', until now. What is it that makes this newcomer so special? We got up close and personal to find out…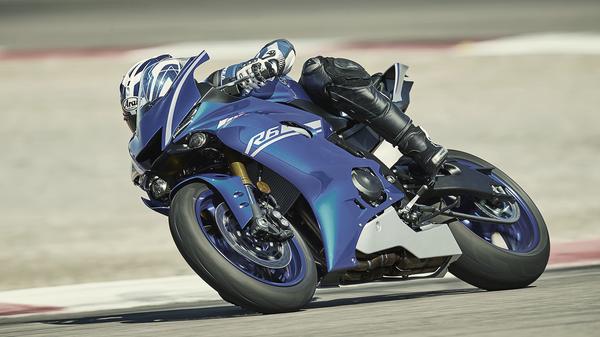 R6? Haven't there been lots of those before?
Indeed there has. It was the very first R6 which effectively revolutionised the supersports class. Yamaha introduced it in 1999 as a follow-up to its game-changing 1000cc superbike, the R1, which debuted the year before. That first R6 had pretty much the same effect. It was lighter, more nimble and faster than any supersports up to then, and cast the die for the future of the whole class. A succession of ever-improved and more extreme versions, in 2003, 2005 and, most significantly, 2006 (which introduced ride-by-wire to motorcycling), kept Yamaha's screaming 600 at the top of the supersport class. Not much has happened since, until now.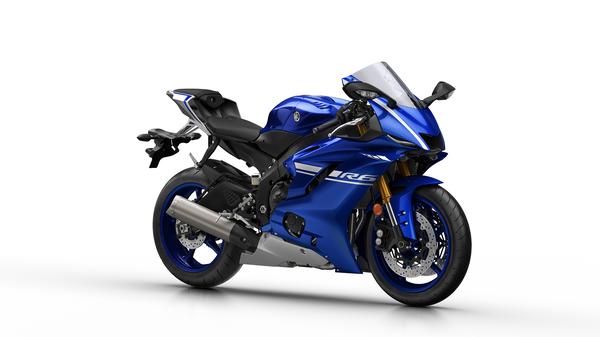 Supersports? Is that a junior superbike?
In simple terms, yes. Where superbikes is the term given to pinnacle, full-on, sports 1000cc machines which (in race form) compete in the World Superbike Championship, their junior brothers – sports 600cc fours – are classed as supersports. They have a parallel world championship to WSB, and have long been considered the accessible sportster, in terms of price and performance.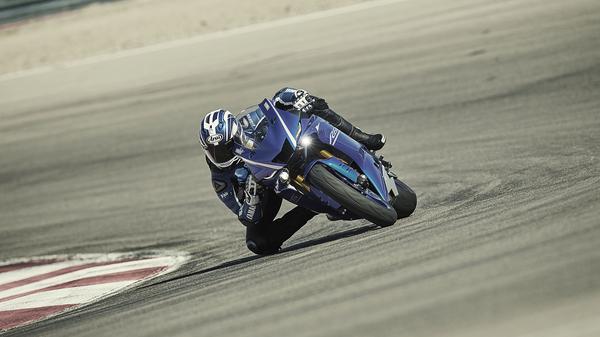 Why is this new R6 special?
Two reasons. One, simply because the new R6 is the first serious, all-new contender in the class in years (Honda pulled out the category completely this year). And two, because it's modelled very closely on last year's all-new 1000cc R1; a bike which is pretty much as close to a MotoGP bike for the street as it gets.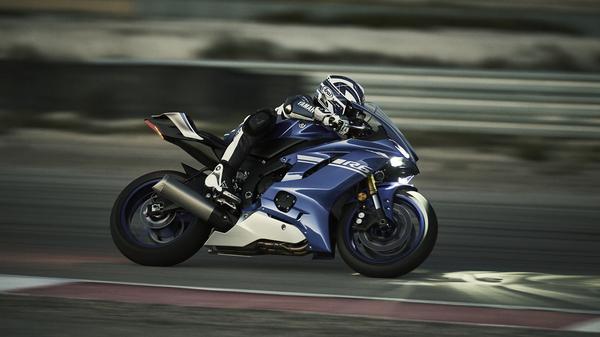 What's it got exactly?
The best of everything. It's got performance and technology never before seen on a 600cc class machine. On the outside, that swoopy, racy bodywork is directly developed from that of the R1, which in turn was influenced by the MotoGP M1. And with its M1-style central ram air intake and tiny, recessed twin LED headlights, the new R6 doesn't just remind of those bikes, it's also the most aerodynamic in its class: an 8% improvement over the old model.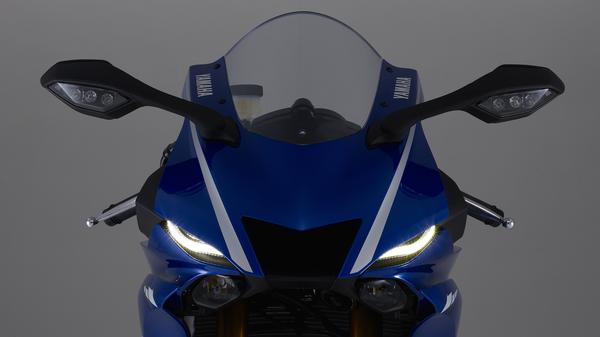 What else?
How about not just the most sophisticated electronic rider aids systems ever seen on a 600, but ones that are more in keeping with a no-expense-spared superbike. The new R6 doesn't just have selectable rider modes, it has a six-way traction control system, ABS, quick shifter, plus an all-new, digital instrument display modelled on that of the R1.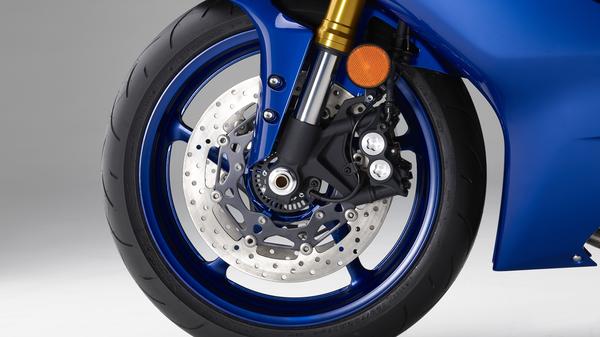 Is that it?
Not even close. The R6 also has the same, new, 43mm, inverted, multi-adjustable KYB forks from its bigger brother; similar twin 320mm radial front brakes to the R1, a slim line magnesium rear subframe, plus an ultra-lightweight aluminium fuel tank. The list goes on, and we haven't even found out all the gen about the engine yet.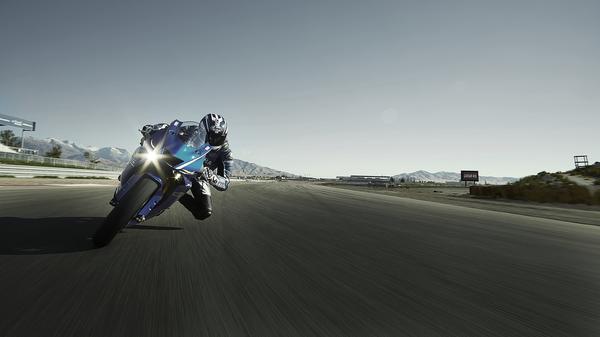 Do you expect it to be quick?
That's pretty much a given. With all that tech and potency, plus the likelihood of a 130+ bhp engine (as I write Yamaha are still closely guarding its specifics), the new R6 won't just be the quickest supersport of all, it should be by far. Even enough to cling on to the coat-tails of some superbikes.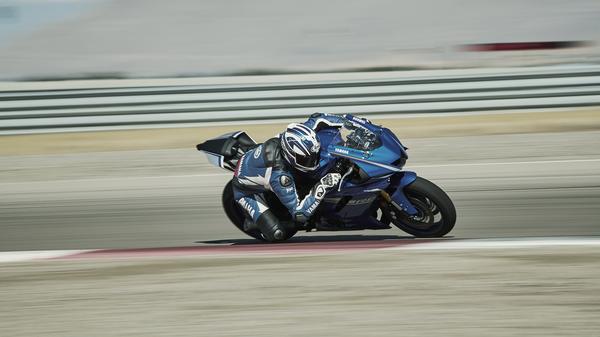 Is it going to be for racers only?
While I'm not saying the new R6 won't be extreme, with a bit of luck it'll also be relatively easy to ride. It should be surprisingly roomy, nimble and light, its extreme potential should be safeguarded by its clever electronics, and although not cheap, it should also be a darn sight more affordable than the £16,000 R1.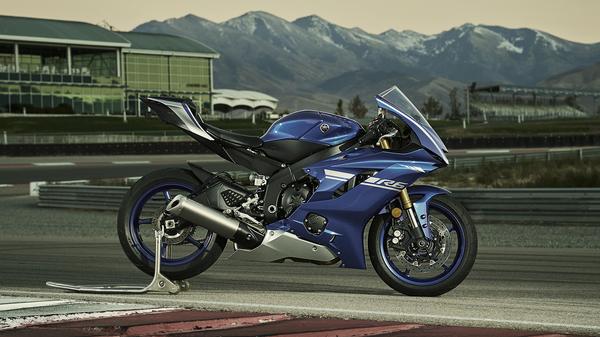 Where can I get one?
Hold on, it's not in Yamaha dealers yet (arrives in April), and we haven't yet had a chance to find out for sure if it will live up to the hype. It's not far off though, and we're confident it'll be worth the wait.