Feature
2017 Honda CBR1000RR Fireblade – First Look
It's the 25th anniversary of the launch of the original, ground-breaking version, but what makes Honda's newcomer so special?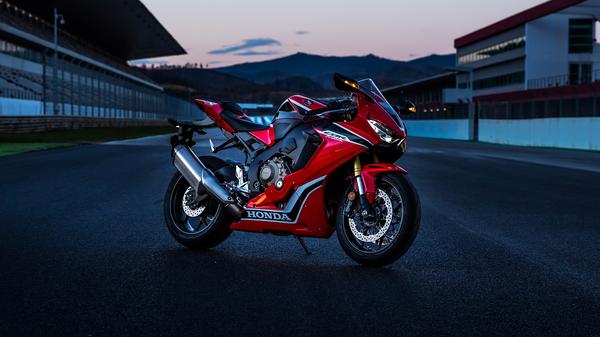 After more than a few years in the doldrums (except for Yamaha's all-new, MotoGP-alike YZF-R1 in 2015), motorcycling's Blue Riband sportsbike class – 1000cc superbikes – has suddenly become one of the most exciting and competitive of all in 2017.
The main reason for that – in addition to a series of updates to existing machines such as Kawasaki's world superbike championship-winning ZX-10R – is the launch of two brand new models: Suzuki's all-new GSX-R1000, and, a brand-new version of 'the bike that rewrote the superbike rulebook', a Honda Fireblade. It's the 25th anniversary of the launch of the original, ground-breaking version, but what makes Honda's newcomer so special? We got up close and personal to find out…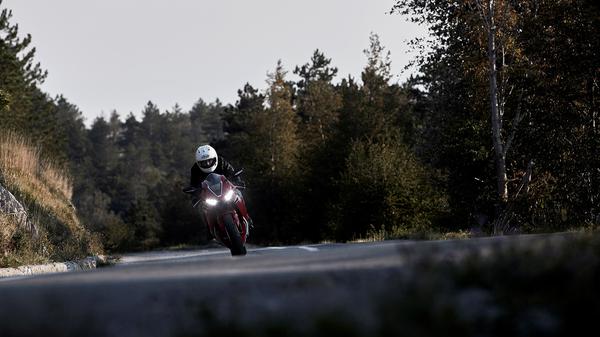 Another new Fireblade? Why is this one such a big deal?
Apart from the 1992 original and a few standout models since then, Honda's Fireblade – although a great, well-mannered and refined road bike – hasn't been a superbike class leader, least of all on track, for over a decade. The last major update was back in 2009 and produced 178bhp. Since then, it's had a slight facelift and gained clever Combined-ABS brakes. However, rival bikes with power approaching 200bhp, reduced weight, and sophisticated electronic rider aids including riding modes, switchable traction control, anti-wheelie devices, and more, had left the 'Blade behind, until now.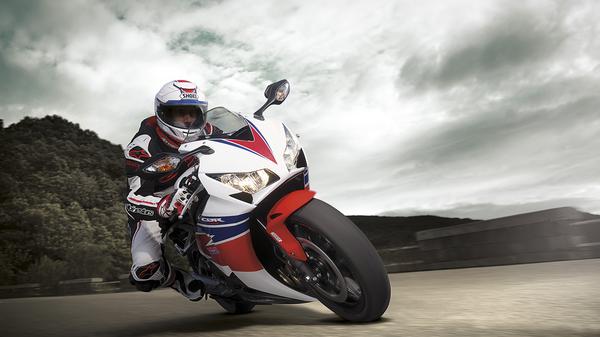 Right, all-new 'Blade, got it. Tell me more.
The new 'Blade isn't just one bike, there are three. For the newcomer to be competitive not just on road, but also on track, and at the very top of World Superbike racing, Honda is producing three different variants. There's the standard, base model CBR1000RR Fireblade; the higher spec CBR1000RR Fireblade SP, with uprated suspension, electronics, power boost, and weight reduction, aimed at the more well-heeled or track day users; and the CBR1000RR Fireblade SP2. The SP2 is a road legal homologation special, aimed at racers and World Superbike success with even more power, and even posher cycle parts.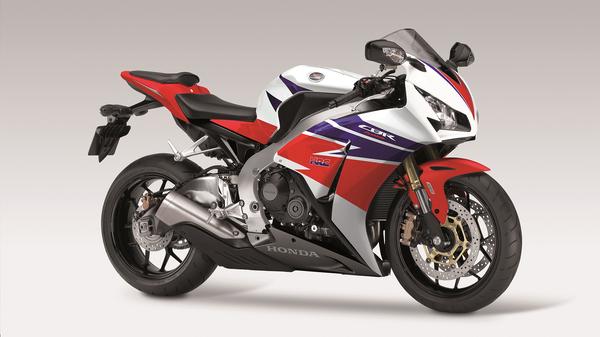 Let's start with the standard one. What's it got?
Virtually everything is new. Honda says 90% of the Fireblade's components are new this year. The result of that is that everything has been refined, reduced, lightened and improved. However, the basic design elements remain, including a transverse, four-cylinder engine held in an aluminium twin spare frame with inverted front telescopic forks and a monoshock rear.
The engine now produces 189bhp (up 11bhp on the old model), and the whole bike is smaller, narrower, more compact, shorter and lighter (by a whopping 15kgs). Perhaps most importantly, it's now bristling with the sort of electronic rider aids – selectable traction control, wheelie control, cornering ABS, plus selectable power modes, all controllable via a fancy, all-new digital colour display – that have become standard for the superbike class.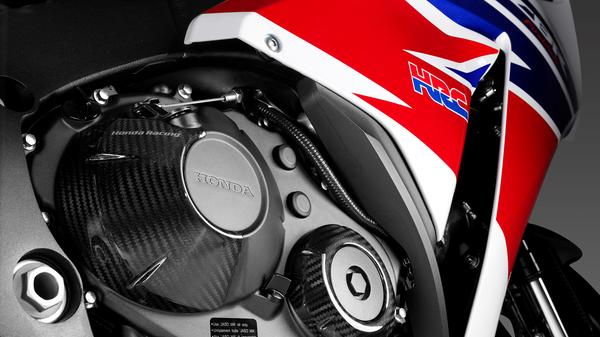 What makes it potentially the best?
It's too early to be certain, but on paper the new 'Blade has everything required to be truly competitive with the best machines in the superbike class, namely Kawasaki's reigning ZX-10R, BMW's S1000RR and Aprilia's RSV4. The new 'Blade's power might not quite match the 190bhp+ of the BMW, but is probably close enough and is compensated for by the Honda's more compact chassis. That chassis has already shown itself to be brilliantly nimble and slick, and the electronics package shows Honda has caught up. What might nose the Honda ahead in this most competitive class is two things. Firstly, the sheer refinement Honda brings to all its bikes which not only makes them a pleasure to own, it makes them intuitive and easy to ride. Second, the simple fact that if the base RR version isn't quite fast or sophisticated enough to beat the competition, there's not one, but two uprated versions which surely are.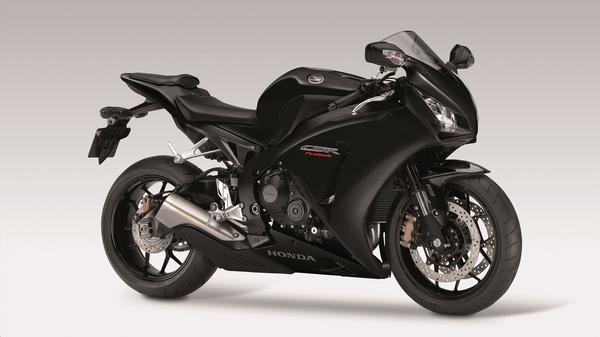 What about those other two variants?
The SP has the same fundamental spec as the base model, but with semi-active Ohlins suspension, lighter, more powerful Brembo brakes, a lighter lithium-ion battery, lighter (by 1.3kg) titanium fuel tank, and the quick shifter/autoblipper that's optional on the stock model comes as standard. Overall weight reduction is 15kg.
Semi-active Ohlins NIX30 forks and TTX36 shock replace the stock model's adjustable Showa 43mm big piston forks and Showa rear shock. They work with the electronics to automatically adjust damping and compression to suit riding conditions, and can also adjust the compression and rebound as you ride. Finally, the stock bike's Tokico four-piston radial brake calipers are replaced on the SP with massive, Brembo, four-piston monobloc calipers.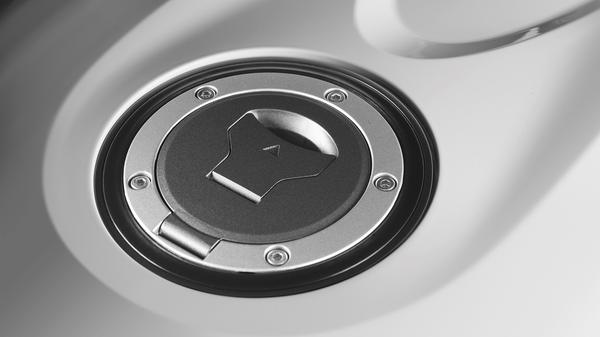 And the SP2?
More of the same, but here there are changes inside the engine as well. The SP2 head holds larger valves and other changes to increase fuel flow and boost performance. Two different race kits will also be available, likely to contain a racing titanium exhaust, different ECU and more (full details are yet to be confirmed). In addition, there are distinctive, gold, lightweight Marchesini wheels, and although the electronic aids are the same on the SP and the SP2, the SP2 has extra settings for both race and general circuit use.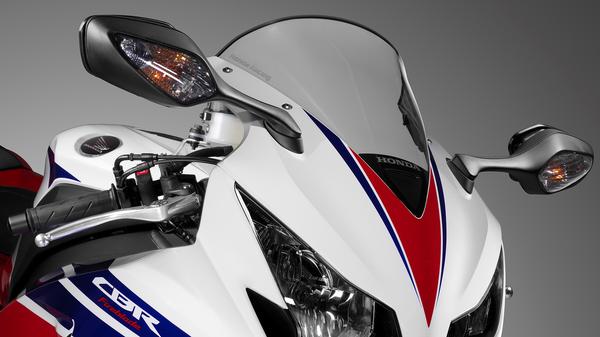 That one's for racers only then?
That's the plan. Just 500 examples of the SP2 are to be built to meet homologation requirements for World Superbike, and to spearhead Honda's onslaught on the WSB and World Superstock championships. That said, it is road legal and you can buy one.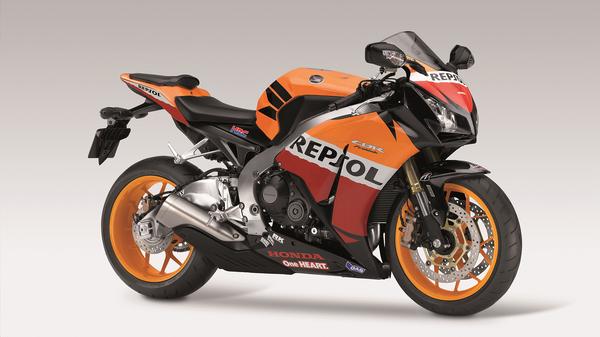 Surely that will cost a bit?
Prices on the SP2 have still not been released, as the bike itself is not likely to be available until early summer, but going by the others it's going to be well over £20,000.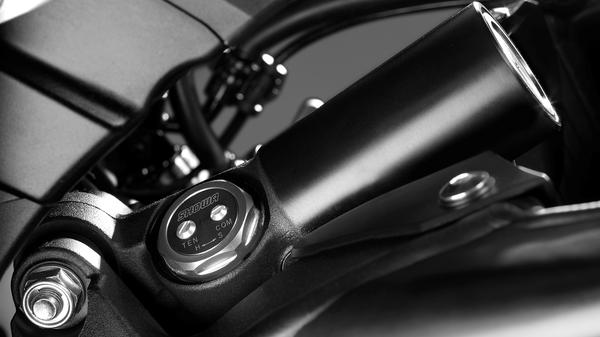 When can I get a new 'Blade and how much will they cost?
The standard RR and SP are due in March. The RR comes in either red or black and is priced at £15,225; the higher spec SP comes in either red or Honda's traditional 'Tricolour' red, white and blue and costs £19,125.