Expert Review
Nissan Navara Pickup (2015 - ) review
The Nissan Navara aims to blend pickup toughness with SUV sophistication. Is it really a Jack-of-all-trades? Read our expert review to find out.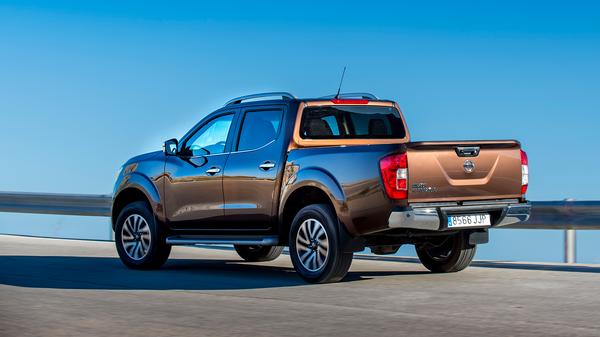 Words by: Auto Trader

Additional words by: Auto Trader
Last updated on 20 January 2020 | 0 min read
The Auto Trader expert verdict:
The Nissan Navara combines the tough character and rugged ability of a pick-up with a welcome degree of sophistication. The roomy, comfortable cabin is a major plus point, and most versions are well equipped. It's one of the best cars of its type.
Reasons to buy:
Roomy, comfortable cabin
More refined than some pickups
Most versions are keenly priced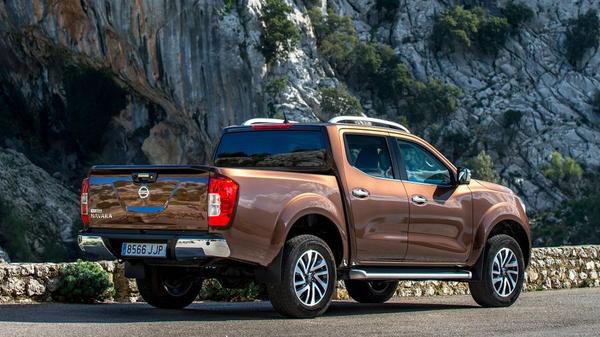 Running costs for a Nissan Navara
In its most basic King Cab form the Navara gives you a lot of metal for the money, and even the better-equipped Double Cab versions are competitively priced. This is especially true if you're thinking of running your Navara through the company's books, because you can claim back VAT on what you paid. As with any pickup, the Navara's weight and bulk contribute to comparatively high running costs. Although its CO2 emissions and fuel economy compare well to rival pickups they're not a match for those of conventional SUVs. No low-emissions hybrid or electric versions are available.
Expert rating: 3/5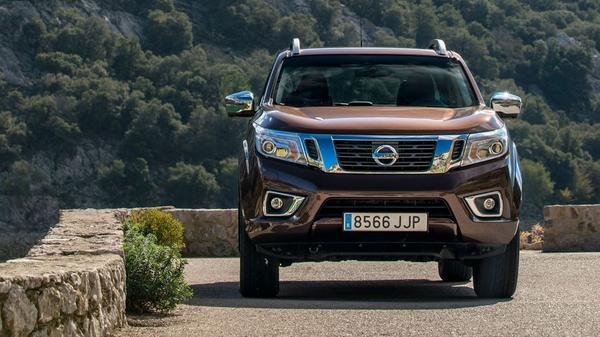 Reliability of a Nissan Navara
If you can't rely on a vehicle built to survive the rigours of the building industry, not to mention the odd war zone, then what can you rely on? Built on a sturdy, box-section underframe and driven by hardy, well-proven mechanicals, the Navara is designed to be durable and long-lasting. Nissan's reliability record as a brand is very good. It regularly features in the top ten of various reliability surveys, which is an impressive achievement given the diversity of vehicles it has in its portfolio. And, as a light commercial vehicle, the Navara has a longer warranty than those of Nissan's passenger cars, with cover for five years or 100,000 miles (rather than three years/60,000 miles).
Expert rating: 4/5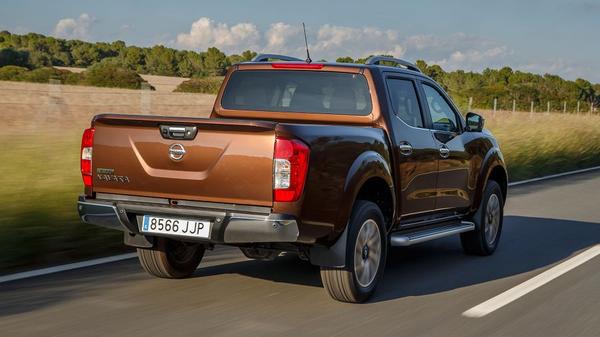 Safety for a Nissan Navara
All Navaras have a decent amount of safety kit. Seven airbags are fitted as standard, including one for the driver's knees. Every model also comes with technology that uses the braking system to help reduce the chances of a trailer starting to sway when towing. All but the most basic versions have an autonomous emergency braking system that can help to prevent or mitigate collisions with the vehicle in front, but there are no lane-departure or blind-spot warning systems. Isofix child seat fittings are included for the outer rear seats on Double Cab models. The Navara scored four out of five stars when tested by Euro NCAP in 2015.
Expert rating: 3/5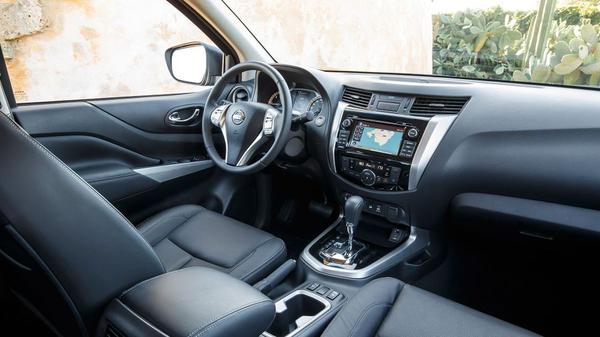 How comfortable is the Nissan Navara
The Navara's interior will be familiar to anyone that's driven one of its hatchbacks or SUVs, and that's a good thing. Most of the materials look and feel quite plush, and the dashboard layout is clear. Higher-spec models have the same touch-screen infotainment system you get in Nissan's mainstream models; it looks the part and is easy to get the hang of. The driving position is fine and supportive front seats help you to get comfortable, although it's a shame that the steering wheel adjusts for height only. Double Cab versions feel airy and spacious inside, with a large glass area and lots of head-room and leg-room for those in both front and rear seats. The King Cab model is geared towards business use, with small rear-hinged rear doors that give access to cinema-style fold-down seats that are best suited to short journeys only. Load space is generous, and it's easy to pile things into the large, well-shaped flat bed. All models feature useful tie-down points to stop whatever's in the back sliding about, too. Maximum payload is up to 1100kg, depending on model, and every version has an impressive 3500kg towing limit. Ride comfort is above average for a pickup, thanks in part to rear suspension that's more car-like than many rivals'. There's no mistaking the Navara for anything other than a pickup truck when you're behind the wheel, but while it feels rather big and cumbersome in town it's very civilised for this class of car overall. Once you're out on the road it feels solid and settled, with a king-of-the-road feel and a great view of what's around you.
Expert rating: 4/5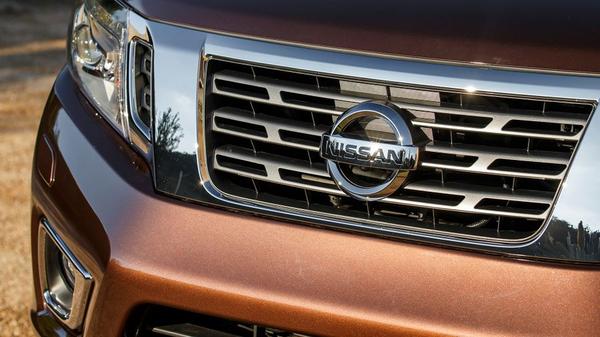 Features of the Nissan Navara
Even though the more basic Navara models are aimed at commercial buyers, every version comes with a good standard of equipment. Air-conditioning, Bluetooth, steering wheel stereo controls and automatic headlights are standard across the board. It's worth moving up a trim level to get alloy wheels and rear electric windows (for Double Cab versions), while the next step up the trim ladder is a match for many mainstream SUVs, with standard equipment including dual-zone climate control, keyless entry, electrically folding and heated door mirrors, a rear-view camera and a touch-screen infotainment system with support for Apple CarPlay and Android Auto. Higher-spec models are luxurious, with standard features including leather trim, electric driver's seat adjustment, LED headlights and a 360-degree camera that helps when parking in tight spaces.
Expert rating: 3/5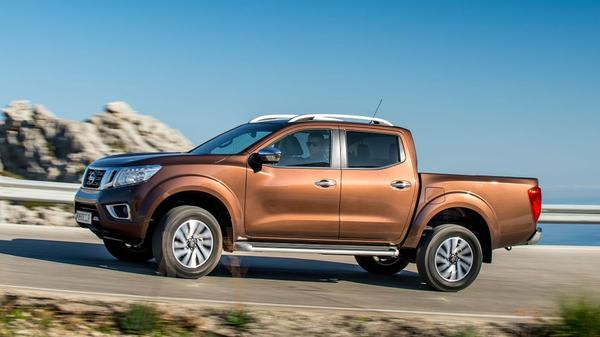 Power for a Nissan Navara
Whichever Navara you choose, power comes from a 2.3-litre diesel engine. The version that you get with most versions has the kind of hearty response at low revs that you expect of a vehicle designed to carry heavy loads. It's not as responsive on the open road but outright performance is fine, and on a par with rivals such as the Ford Ranger and Volkswagen Amarok. Higher-spec models have an extra 27 horsepower, so they respond a bit more eagerly when you press the accelerator. They are also available with an optional seven-speed automatic gearbox, in place of the six-speed manual gearbox that's standard for every other Navara. Like most rivals the Navara has four-wheel drive as standard, as well as selectable low-ratio gears and a hill descent control system that allow it t cross the kind of terrain that would leave your average hatchback – and many conventional SUVs – stranded.
Expert rating: 3/5