Expert Review
Mitsubishi L200 Pickup (2019 - ) review
The Mitsubishi L200 is one of the most popular pick-up trucks in the UK thanks to its mixture of abilities and proven popularity as an all-rounder for both private and commercial users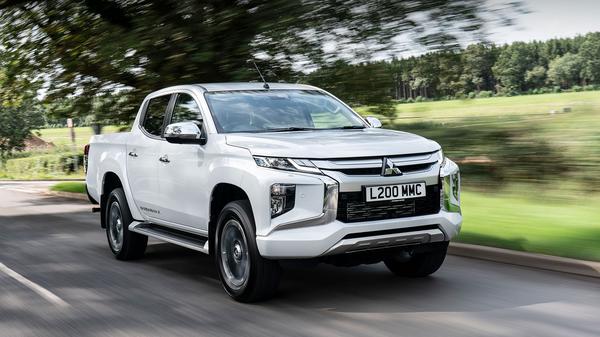 The Auto Trader expert verdict:
Available new from £25,759
The Mitsubishi L200 is one of the best-selling pick-up trucks around. It looks the business and has a reasonably roomy interior, decent equipment levels and a well-judged balance between on-road comfort and off-roading ability. If you're looking for a workhorse for your farm, a carry-all for your business, or simply a more adventurous flavour of family car with huge towing capacity, the L200 is a great all-rounder.
Reasons to buy:
Looks stylish compared with rivals
Really good off-road
Pretty decent on-road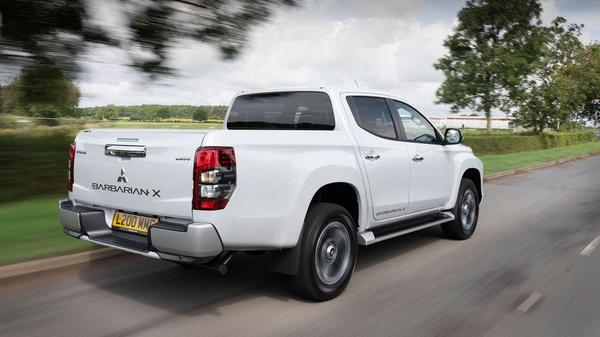 Running costs for a Mitsubishi L200
Pick-up truck prices vary pretty wildly between properly utilitarian vehicles like the
Isuzu D-Max
and more expensive 'lifestyle' oriented models like the
Ford Ranger Raptor
and
Volkswagen Amarok
. The L200 sits pretty neatly in the middle, making it an affordable-yet-desirable option for many buyers. Mitsubishi is at pains to point out that the engine has been tuned for efficiency over power, in an effort to make it comply with future emissions regulations as well as current ones, but if you look at the actual figures for CO2 and fuel consumption compared with those of rivals, they don't look all that special. When comparing trucks like the L200 against regular SUVs remember that, as a commercial vehicle, prices are often quoted before VAT, which you'll have to factor in if you're running it as a privately owned passenger car.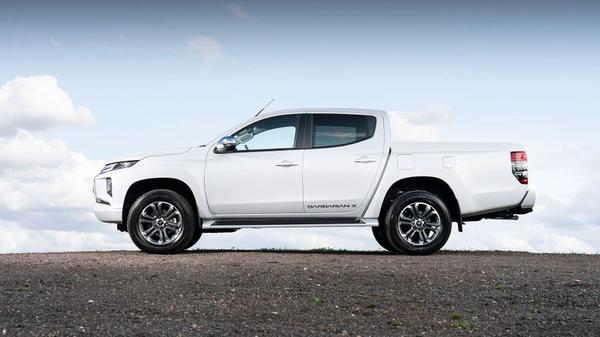 Reliability of a Mitsubishi L200
We'd usually say it's hard to make meaningful assessments of reliability for new models but, in the case of the latest L200, the basic hardware it uses is largely the same as it's been for years. And the sheer number of hard working L200s you still see going about their daily business should give you plenty of hope that yours should prove similarly dependable. And even if you're unlucky, you're covered by a five-year/62,500-mile manufacturer warranty.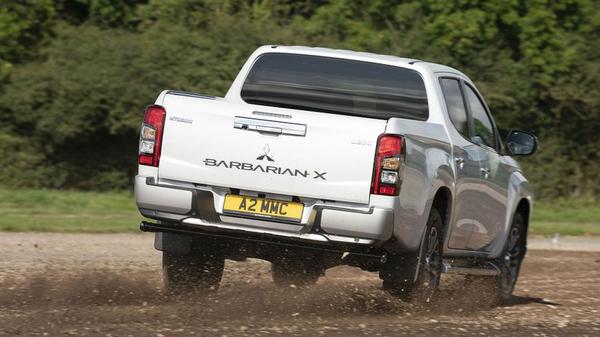 Safety for a Mitsubishi L200
This is an area in which Mitsubishi has seriously upped its game, because the latest L200 has much of the same sophisticated safety kit that you'd find on lots of passenger cars. Setting aside the commercial market 4Life models, from Trojan up you get automatic emergency braking, Isofix child seat mounts in the rear, a trailer stability system for towing, alerts if you're drifting out of lane and plenty of airbags. The top model also has a system to warn you of cars in your blindspot, Rear Cross Traffic Alert system and Mitsubishi's 'Ultrasonic Misacceleration Mitigation System' that intervenes below 6mph to prevent you lurching into obstacles and other cars at parking speeds if you're clumping the accelerator in your big, heavy workboots.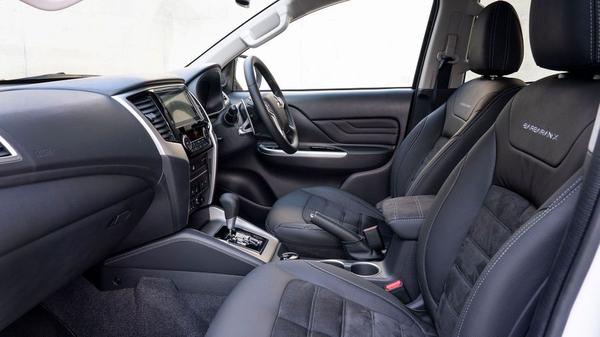 How comfortable is the Mitsubishi L200
Pick-up trucks have to perform a wide range of different roles, meaning inevitable compromises in some areas. The L200 strikes a pretty good balance, being one of the most capable vehicles of its type when driving through mud and over rocks but also respectably civilised on the road. It's not the most comfortable truck out there and there's a persistent tremble through the structure on many surfaces but that's acceptable given how unstoppable it is off-road. It handles pretty capably, too, with decent control over body roll, lots of grip and traction and steering that's comparatively quick and weighty. The driving position has lots of adjustment and the combination of the high seating position and big mirrors means the view around the vehicle is pretty clear in all directions. There's no single-cab option anymore, meaning just Club Cab and Double Cab options remain. So far, we've only experienced the latter, and there's decent space for five adults to sit in reasonable comfort, although things will be a great deal more comfortable if only four travel. Most of the L200's important numbers have gone up with the latest-generation version. Payload capacity has marginally increased to 1,080kg for the Club Cab and, with one of the highest gross train weights (if that means anything to you) in the segment, the L200 is capable of carrying 620kg – or five people and 250kg – while towing 3.5 tonnes. However, the loadbed is actually smaller than with many rivals.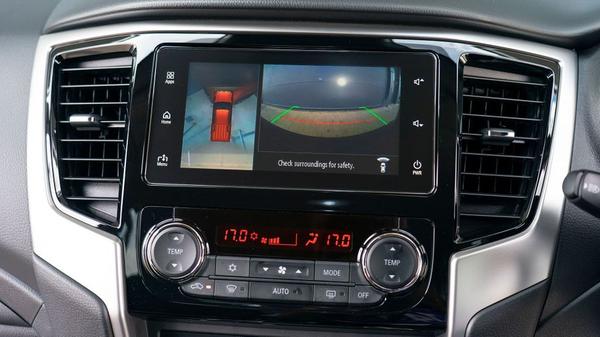 Features of the Mitsubishi L200
The most basic L200 – known as the 4Life – is designed to be a workhorse for farmers and commercial users. You get keyless entry, air-conditioning, electric windows and door mirrors, Bluetooth, a USB socket and steering wheel audio controls, but that's about it. Trojan, Warrior and Barbarian models have more creature comforts, including climate control, rain-sensing wipers, heated seats, DAB, reach/angle adjustment for the steering wheel and – from Warrior up – a rear-view camera, keyless start, LED headlights, privacy glass and smartphone connectivity via
Apple CarPlay and Android Auto
. Many of the materials are harder than those you'll find in most large SUVs. However, with splashes of metallic trim and piano black panelling (in all but the entry-level 4Life), there's certainly enough visual sparkle to prevent you feeling like a second-class citizen, and if you go for a tooled-up version with leather upholstery, things can start to feel more swish.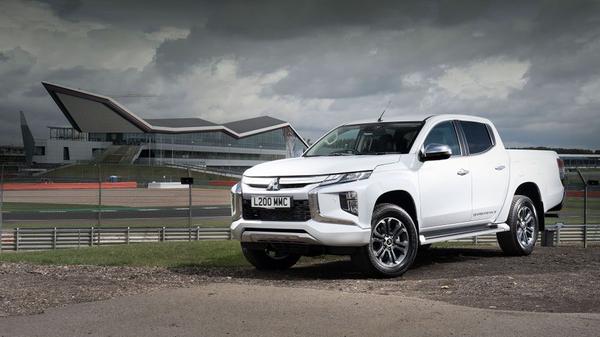 Power for a Mitsubishi L200
The L200 comes with only one engine, a 2.3-litre turbodiesel with 150 horsepower. It's down on many rivals for both capacity and power, but nevertheless, it's still pretty much all you need. There's a muscular feel low-down in the rev range to get you rolling easily, and enough urge elsewhere to keep you moving at a decent lick. So far, we've only tried it with the six-speed automatic gearbox (a six-speed manual is also available), which does have the tendency to hunt around for the right gear in some situations. Day to day, this isn't really going to hamper your progress to any great degree, but the regular switching of rev rates can result in inconsistent levels of noise and vibration being felt in the cabin. That said, road and wind noise are pretty well contained in comparison to some pick-ups.