Advice
How to prepare your van for sale
A little bit of effort could add value to your van, or at least help prevent buyers finding reasons to haggle chunks off the asking price.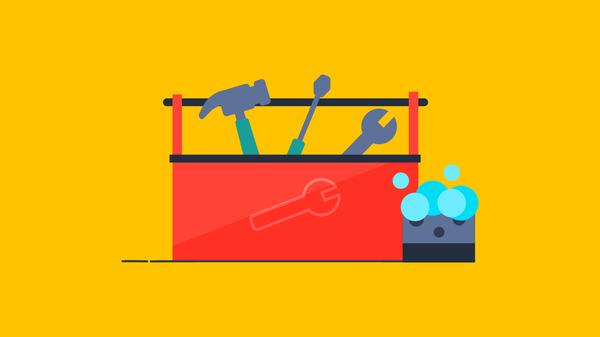 Words by: Tom Webster
Last updated on 24 January 2018 | 0 min read
Selling a van is about more than just taking some good pictures, writing a short description and
uploading the advert to AutoTrader
. To help sell it quickly, and get the most money possible for it, you need to prepare the vehicle before you put it on the market.
This might require a bit of investment – either in terms of time or money – but it may well pay you back with interest when you come to the eventual price you get for your van, so it is well worth doing. Here are our top tips to making the most of your van and hopefully getting a quick sale for the best price possible.
Clean your van
Before you do anything, get the van cleaned thoroughly inside and out. As well as making it look its best, this will help show up any damage to the paint or bodywork that requires attention.
It's worth doing more than sluicing it off with a hosepipe, too, as dirt can cover up all manner of dings, so take your time. While you can take it to a local car wash, either automated or manned, it is worth doing it yourself so you can spot any problems that need attending to as you go around. Use decent cleaning products – spending £20 or so on decent kit could pay you back later – and don't forget the inside. Clean out the loading bay, and give the cabin a good dust down and vacuum.
Debrand
If you have any stickers or signage on the van to promote your business then remove them now. No-one is going to want to pay to buy a moving billboard for someone else's company.
Remove the furniture
Many vans contain some form of aftermarket addition in the loading bay in the form of shelving, racking or storage units, but leaving them in could limit the number of buyers for your van. It's unlikely that you will find a buyer that will be after exactly the sort of racking you have in the back, for example, and someone who wants to buy a van and put it straight to work will just see stripping shelving out as an extra job they have to do.
If you can reuse the racking on another van then all the better, but if it is in the sort of condition that you would be better throwing it away then it is unlikely to be much of a selling point anyway. Lining is a different matter, and can be left in as it helps protect the metal bodywork in the loading bay.
Repair
Having identified the dings, this is the time to assess them and work out whether it is worth repairing them. Small stone chips and scratches in the loading bay are to be expected with use as a van gets older, but anything bigger should be looked at.
Small scratches and scrapes can often be repaired yourself with T-cut or touch-up paint, while you should weigh up whether it is worth getting more expensive jobs done. Windscreen damage is worth looking at, too.
Basic maintenance
There is no need to put a van through a full service if there isn't one due, but it is worth giving a vehicle a bit of basic attention before putting it up for sale. Essentially you want to ask the questions a buyer would ask and remove the sort of things that would stand out and potentially put someone off buying the van.
Is the tread on the tyres comfortably within the legal limit and they are fully inflated? Are the fluids – windscreen washer, oil and radiator levels – all topped up to the correct levels? Are the windscreen wiper blades in good condition? Then, check that all the basic functions work properly, including the brakes, throttle, clutch and gear lever. Finally, make sure all the bulbs in the external lights are working and replace them if they aren't.
MoT time
If your van's MoT is due and it is eligible to go through it, then get it done. An MoT that is due can only lead to questions, while a recent pass certificate removes a lot of doubt in a buyer's mind.
Collect the documents together
Get all of the owner's manuals, receipts from a previous sale, the service record and receipts from work carried out, and the V5 document together. Buyers will want to take a look through and having them to hand and neatly presented shows you have nothing to hide.
Wash and present
Finally, give your van another quick wash over just before any purchaser comes to look at it. A clean vehicle is one that looks like it has been well looked after.
Check list
Give your van a thorough wash inside and out and check for damage
Remove any advertising on the sides
Take out any racking if possible
Repair any damage
Make sure everything works and the fluids are topped up
Get a fresh MoT if one is due
Collect the documents together
Give it a final wash
It's time to sell your van