Guide
What licence do I need to drive a 7.5-tonne lorry?
The hgv licence required for driving a 7.5-tonne truck depend on the date when your B category car licence was issued, as driving licence entitlements have changed over the years. Find out more about which licence you need to legally drive a 7.5-tonne lorry and whether you need to apply for a Category C1 licence.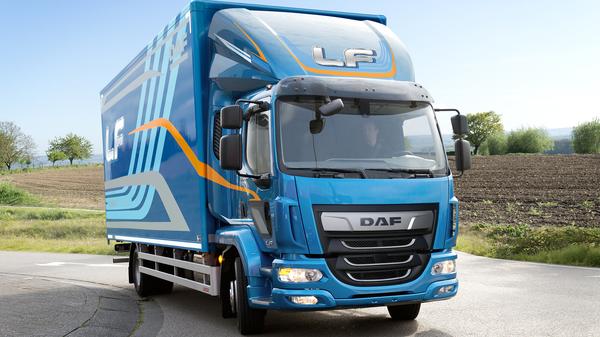 You need to have a C1 Category licence to drive a 7.5-tonne lorry. This hgv licence is not the same as a Category B car licence, however, you might be able to get a C1 licence automatically if you have a normal car licence, depending upon the date that you got your driving licence.

HGV Licence Requirements for Driving a 7.5-tonne Vehicle
The type of hgv driving licence required for a 7.5-tonne vehicle depends on the age of the driver and when they got their category B (car) driving licence.
For people who passed their tests before 1 January 1997, there is no requirement to add a further entitlement to their licence. They are automatically allowed to drive vehicles up to 7.5 tonnes without having to take any more tests. C1 entitlement, which is required for these vehicles, will already be included on their licence as they have grandfather rights. They might also have C1 + E entitlement, which means they can also have a drawbar trailer weighing up to 750kg, as well as driving the 7.5-tonne vehicle.
Grandfather rights
Grandfather rights, also known as acquired rights, are granted by law to those people who have been carrying out an activity or performing a certain skill for a period of time. If the permission to carry out the certain activity or skills is changed by law, and a qualification is required to perform these activities, then the group of people who had been performing these tasks before are given grandfather rights which grant them the permission to carry out the tasks as they did before, without the need of going through the qualification process. This helps in preventing those group of people from losing their jobs and the creation of a mass shortage of employees for a job. If a driver passed their test after 1 January 1997, they'll have to pass a test to gain C1 entitlement on their licence. This is necessary for driving vehicles weighing more than 3.5-tonnes. So, if you got your driving licence after 1997, you'll have to pass a theory and practical test to get your C1 licence.
Learn more about the steps to getting a C1 licence
.
Can I Drive a 7.5-tonne lorry on a car licence?

You can drive a 7.5-tonne lorry with a car licence if it was issued before 1 January 1997. If it was issued after 1997, you can't legally drive a 7.5-tonne truck without applying and passing a C1 licence test.
Driver CPC Training
A Driver Certificate of Professional Competence (CPC) is required for all drivers who wish to drive vehicles in the C1 licence category as their job. It was introduced across Europe to help make roads safer and to maintain high standards of driving.
So, if you drive a lorry or van for a living you need to get a CPC, even if you passed your test prior to 1997. You need to complete the necessary training every five years if you're below the age of 65, after which you need to complete the training each year if you want to drive 7.5-tonne vehicles professionally. The course involves 35 hours of training every five years.
Learn more about the CPC tests
.
Can I drive a 7.5-tonne lorry without a CPC?
All those who are driving a 7.5-tonne lorry professionally are required to complete the Driver CPC. However, driving a 7.5-tonne truck for personal use does not require Driver CPC, but it does still require C1 entitlement on your hgv licence.
There are some
circumstances where a person might be exempted from doing a CPC training
. These can include: • Vehicles with a maximum authorised speed of no more than 28mph • Armed forces or emergency services vehicles • Vehicles being driven for maintenance or repair • Vehicles driven as part of a test • New vehicles that aren't in service yet • Vehicles being driven for non-commercial purposes • Drivers carrying equipment for work that does not normally involved driving Related:
What's the difference between a truck and a lorry?
Do I need an operator's licence to hire a 7.5-tonne lorry?
Yes, you'll need an Operator's licence, or O-licence, if your business carries goods over 3.5-tonnes (3,500 Kgs) gross plated weighted or unladen weight of more than 1.52-tonnes (1525 Kgs) in a lorry, van or any other vehicle.