Review Bailey Alliance 59-2 Review
The Bailey Alliance 59-2 is one of the latest offerings from the Bristol-based manufacturer and it's sure to appeal to all ages – even those who are new to owning a motorhome.
The Auto Trader expert verdict: ★★★★★

★★★★★
4.5
Based on a Peugeot Boxer cab, this Bailey Alliance 59-2 is a two-berth motorhome that will set you back just short of 50K. People have the notion that motorhomes of this size are purchased by empty nesters who typically spend nine months of the year on the continent but younger couples who are confident driving a large vehicle will definitely get the appeal of this.

Reasons to buy
Easy to drive

Well-thought out living spaces

Storage is plentiful
Drive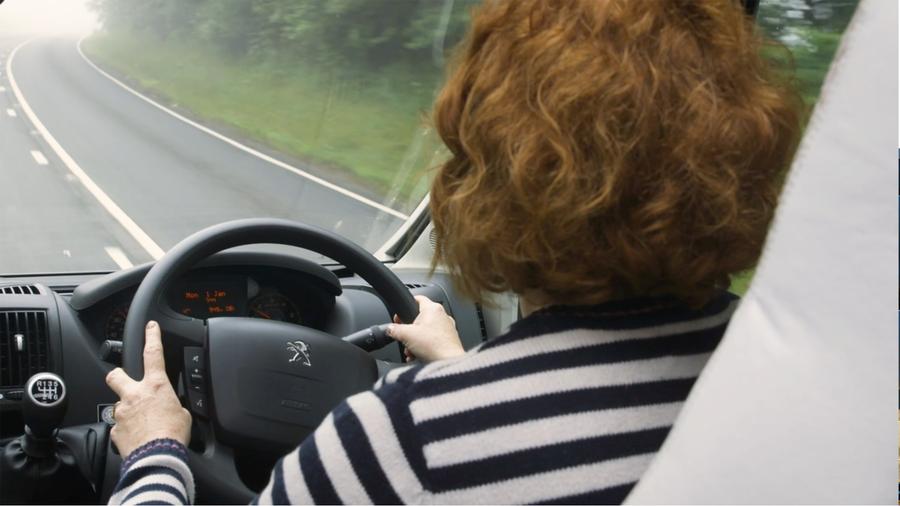 It's stating the obvious perhaps, but you need to be confident when you're driving a motorhome of this size and plan ahead when it comes to parking. Once you're in the driver's seat, you'll find it comfortable – I made use of the armrests and forgot I was driving something the size of a small bus.

I wouldn't say it's a quiet drive, largely due to the amount of kit you're carrying jiggling about but you'll soon get used to that. Just make sure you put all your stuff away securely. Trust me, I've been there.

When you need to manoeuvre it, you'll find it's got a nice, neat turning circle making it far less stressful when you realise you've got down the wrong road.
Design
Bailey spend a lot of time working out what goes where and why – and you can tell. The graphics on the exterior are simple and tasteful and inside, there's a colour scheme that brings it all together.

The living area is super homely and everything is in the right place to make any trip in this van relaxing.

One of the best things about this motorhome is how light it is. When you're touring in the UK, never underestimate the importance of light. It's something you don't need to consider in a car but when you're choosing a motorhome, think of it like a house. You wouldn't buy a house that's lacking in natural light would you?
Living
The first thing that strikes me about this living area is how bright it is. There's lots of windows and this massive skylight here is a feature in Bailey's caravans and motorhomes.

There's quite a lot going on with the upholstery – it's not really to my taste but that's not to say you won't like it. You can turn the front seats around so you've got a pair of armchairs (and pretty comfortable they are too) or chill out on the sofa. It's light in here too and Bailey have added some USB points here too allowing you to charge your phone or tablet.

The overhead lockers are massive and soft closing – ideal for storing all the clothes you'd need for a couple of months on the road (if you're lucky enough to have that time, of course).
Dining
The kitchen is at the rear of the van and I quite like that you can look out of the window while you're preparing dinner. It's neat and compact with a microwave at head height. I love the 'slate' finish workspace where you'll find enough room to prepare simple meals.

The Thetford Triplex combination oven and grill with three burner hob gives the kitchen a domestic feel and when you're ready to eat, there's a decent size table, big enough for four to gather round and enjoy.
Sleeping
With no fixed bed, you'll need to make up the bed each night but it's pretty simple – it's a slide out box bed and you've got yourself a double. If it's a clear evening, you might be able to do a bit of stargazing from the comfort of the bed. The weather wasn't great when I was away but I can imagine how beautiful it could have been! Pitch up at one of the UK's Dark Sky Parks (where light pollution is at a minimum) in this and you'll be among the heavens.

Bailey spend a lot of time on soft furnishings so you'll find the mattresses are as comfortable as any you'll find at home. There's a table/storage unit next to the bed where you can keep your book, perhaps a map or two and some magazines.
Value for money
For £50K, you could buy a trendy campervan but here you're getting a much bigger van that packs in everything you would want when you're on holiday. If you're confident driving a larger vehicle, you'll have no problem spending your cash on this.

Look at finance deals and find a dealer who can talk you through the best options. If you're serious about holidays, this is a great investment.
Why buy?
You're a couple who want a top quality motorhome who love life on the open road – wherever it may take you. But don't want to compromise on home comforts.

Thanks to Scarborough Camping & Caravanning Club site for hosting us.