Find a motorhome to suit your lifestyle
Here to help, every step of the way
Free history checks
Every motorhome has passed a free basic history check. We'll never advertise a motorhome that's recorded as stolen, scrapped or written off beyond repair.
Sellers you can trust
Read dealer reviews from like-minded motorhome buyers so you can feel confident you're buying from someone you trust.
Top picks from the experts
5 Best campervans under £5,000
If you are considering buying a used campervan this year, there are a number of things you need to consider, especially if you are looking for a low-cost model. First of all, if your maximum limit is £5,000 then you are going to have a limited selection to choose from. Good campervans in this price range are few and far between, however, there are some bargains to be had if you shop around.
5 Best Dog Friendly Motorhome Parks
If you are looking to go on holiday with your dog, you need to be sure that the motorhome park you stop at accepts our four-legged friends. In this article, we list the five best dog-friendly motorhomes currently operating in the UK.
5 Best Motorhome City Breaks
Head to any one of these destinations or individually take on the lot for a marvelous motorhome city break road trip.
Need a second opinion?
Check out the latest motorhome reviews from our team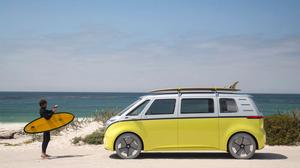 Volkswagen I.D. BUZZ electric campervan preview
A next generation VW van, the upcoming I.D. model is a four-wheel drive electric campervan that's creating a real BUZZ.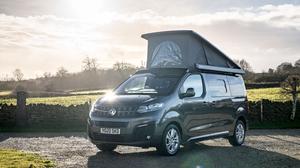 Vauxhall Vivaro campervan review
Greatness comes in the shape of the Vauxhall Vivaro, including an electric campervan model, courtesy of Wellhouse Leisure.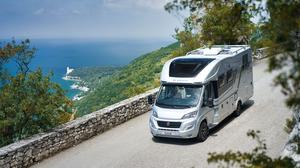 Adria Coral (2021 - ) review
Live the atrium life, with an Adria sunroof that brings even more of the world into your motorhome.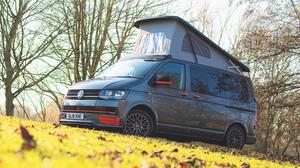 Volkswagen Transporter Camper Conversion (2020 - ) review
For holidays that are truly yours, or even office space working from home, take a look at the VW campervan conversions courtesy of <a href=
4,366

pre-owned motorhomes
ready and waitingFind yours
Used motorhome experts since before the internet
For over 40 years we've helped millions of people find used motorhomes for sale. From life as a used motorhome magazine, to the UK's largest digital automotive marketplace, we evolve to make motorhome-buying easier.
Auto Trader Trustpilot rating: Excellent
4.7/5
Score is based on 64,962 reviews
Auto Trader Classified Advert
Auto Trader
Classified advert listing on Auto Trader
About Auto Trader