Expert Review
Zero S Commuter (2020 - ) review
Californian brand Zero remain the electric bike market leaders and the straightforward 'S' is its mid-range best-seller – with good reason.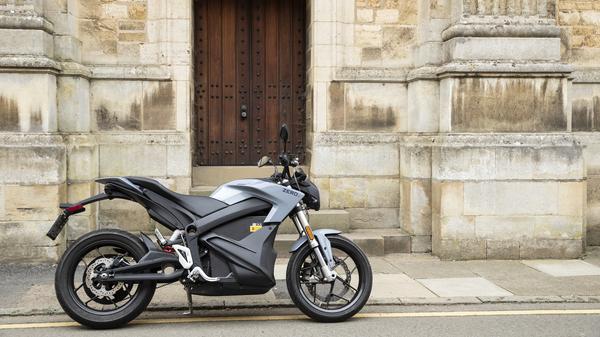 The Auto Trader expert verdict:
A straightforward, electric roadster at a mid-range price, the S is simple, perky and has charm. But although cheap to recharge (under £2 can give 170 miles) it's still over £12K new, options add £££s and it spec now seems a little basic.
Reasons to buy:
Still sets the electric bike benchmark
Easy as pie to ride
Cheap running costs
Design
Designed in California, Zeros are admired and lead the way with electric bikes with their clean, minimal designs, credible spec and class-leading performance. The mid-range S is typical of the breed (there's also the more high-spec 'SR' models, lightweight, enduro style FXs and trail style 'DS's (for 'Dual Sport') based on the S platform. The base 'S' roadster, therefore, covers the basics – aluminium twin spar frame, monoshock rear, inverted forks – and is clothed in clean-sculpted bodywork – but that's your lot, which helps keep its price down. It all works OK and is neatly done, but you're also left with a feeling that it's a little basic and 'unspecial'.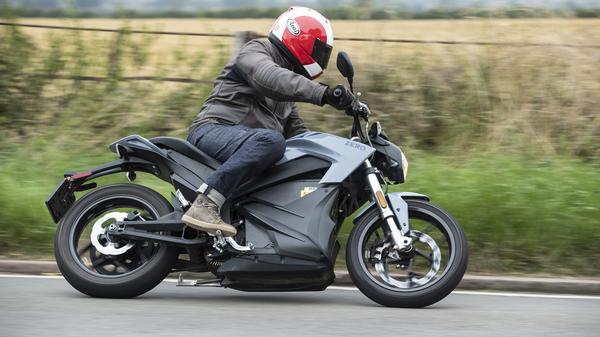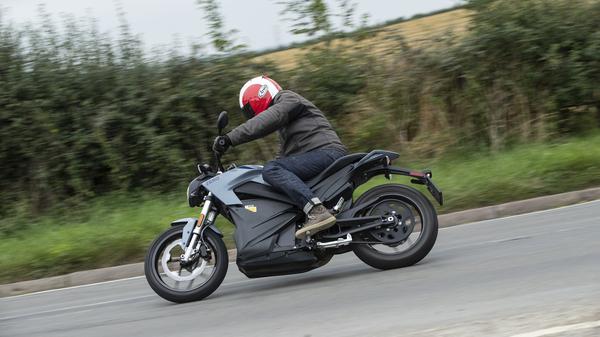 Riding position
With a seat height of an easily manageable 807mm, a slim saddle and 'tank' and conventional, upright roadster riding position, the S is easy and familiar to get on with, suiting novices and more experienced riders alike. Although no featherweight, it's light enough at 190kg and overall proportions are on the slightly 'dinky' side, which helps make it nimble and practical around town and decent fun down twisty back lanes. The lack of a protective fairing and much by way of substance, however, can leave you feeling slightly vulnerable and exposed on faster roads, particularly dual carriageways and motorways, really, are a no-no.
Practicality
The standard S comes with a 14.4 kWh battery giving a range of up to 170 miles if ridden economically around town, which is where it makes most sense. It's also nimble and easy to ride and a quirk in licensing laws means its also categorized as an 11kW/A1 class learner bike, despite producing peak power of 59bhp, so 17-year-olds can ride it, too. As a result, as one of Zero's cheapest bikes and with minimal running costs on face value it makes a lot of sense as a town (or college) commuter – as long as you can stomach the still fairly high initial purchase price. But another slight annoyance is the slightly slow re-charging rate. With the supplied charger it takes around 10 hours to fully recharge the battery. An optional faster charger reduces this to under two but costs a whopping £2300 extra.
Performance & braking
That 59bhp is accompanied by a healthy 80lb.ft of torque from the S's air-cooled electric motor, all transmitted via a belt drive with no gears and a simple, direct, twist 'n' go throttle – and, yes, the S does go. Initial acceleration is so instant you almost giggle and there's plenty of engine braking, too, all of which enhances its easy, effective, immediate credentials for around town transport. The single, from J-Juan twin piston brake caliper biting on a decently-large 320mm disc, is effective enough, too, without seeming startling. On the slight downside. Unless you stay in 'Eco' mode and instead wind up the wick to its 25-comparable top speed of 65-70mph, that range drop rapidly, returning more like 60-70 miles with vigorous use.
Ride & handling
The front suspension comprises 41mm Showa inverted forks with a slightly unnecessary full range of adjustment, namely preload, compression and rebound damping. While at the rear is an equally credible Showa single shock which again is fully adjustable, so we're off to a good start. There's an aluminium twin beam frame, weight is kept fairly low and the S is reassuringly small and slim ≠ all of which suggests easy, nimble handling and a decent ride. And you'd be right. On the slight downside is the S's fairly hefty weight given its diminuitive size while its tyres are fairly narrow. The result is ride that's OK, but a little choppy due to the weight and small size and road-holding that, though adequate, is never quite as secure as you expect, either.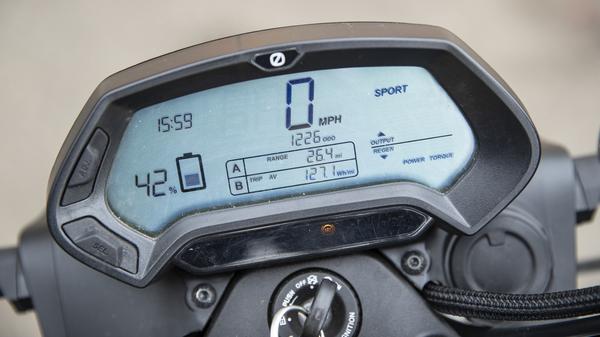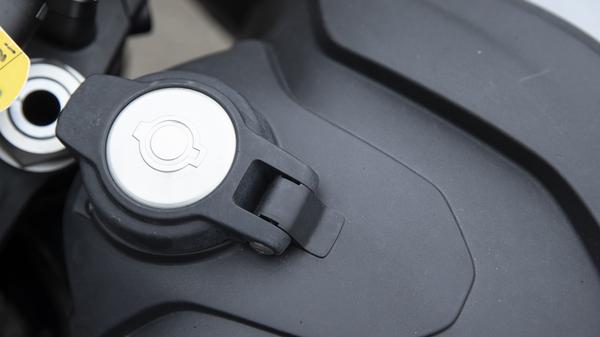 Running costs
As with any electric bike, this is the Zero's ace card. While the Government £1500 EV grant reduces the £14,410 list price to a more palatable £12,910, it's still steep compared to a conventional ICE machine. Running costs, however, with no road tax and only a £2 recharge charge for a potential 170 miles, are virtually no-existant. Servicing costs, with virtually no moving parts, are minimal, too. Even the drive belt is expected to last 24,000 miles. We'd be happier still if the fast charger and optional extra battery were thrown in, but those numbers still make the S a potentially tempting proposition.
Reliability
With very few moving parts, a company history dating back to 2006 (making Zero one of the most established, reputable and credible of the electric bike manufacturers), very few known reliability issues and a fat five year warranty on their bikes' batteries, you should have few reliability concerns over the Zero S. On top of that, of course, it's the latest version of a proven model that came out nearly 10 years ago and is also fairly basic spec, so there's even less to go wrong.
Warranty & servicing
Zero sell all their current bikes complete with a manufacturer-backed five year warranty on the power pack, and an Industry standard two year warranty on the rest of the bike. Serving is minimal, too. With no complicated ICE valves, gearboxes and clutches (and more) to worry about, servicing comprises of little more than an annual check-over.
Equipment
On the one hand there's an aluminium beam frame and multi-adjustable suspension, on the other there's only basic modes, no traction or cruise control and a slightly basic and no old-fashioned-looking digital LCD dash – and that's your lot. No weather protection, no luggage capacity, no luxury. Of course, there's nothing much wrong with any of that (although Zero's latest, the FXE, does have a colour TFT dash which would be nice), but it is a little basic considering the price and the potential extra costs of a fast charger or extra battery pack is more than a little steep.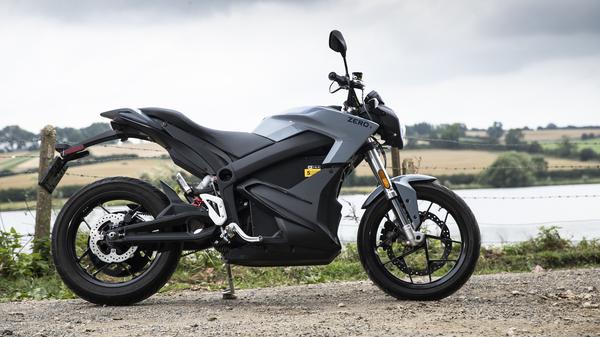 Why buy?
For the most part electric bikes like the benchmark Zero S remain the preserve of 'early-adopters' or London city commuters and the S, though good in many ways, isn't yet quite good – or cheap – enough to convert traditional ICE enthusiasts. But there's also enough here to show that tide is slowly turning. When the price drops further, attitudes evolve, recharging becomes better and ICE machines themselves become less affordable, bikes like the S will be remembered as the trend-setters they surely are.