Expert Review
Yamaha SR400 Naked (2013 - ) review
Revived 1970s single is effectively a brand-new 'classic' akin to a Japanese Royal Enfield. Simple, cute and a great starting point for home customising.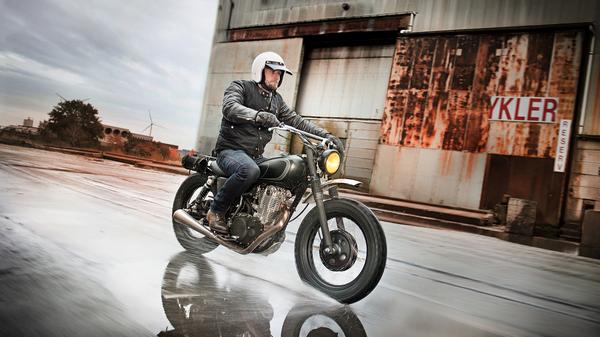 The Auto Trader expert verdict:
Essentially a re-introduced, 'time capsule' machine from the '70s; a brand new 'classic'. The SR is simple, authentic, charming and, around town at least, great fun. Out of town, though and its performance limitations and minimal practicality are quickly exposed. Possibly, along with Royal Enfield, the most authentic brand new classics around. But if you want more longer-legged practicality you'd be far better of with a Triumph Bonneville or something even bigger.
Reasons to buy:
Authentic '70s style and charm
Pleasing mechanical simplicity
An easy, accessible ride, particularly for shorter riders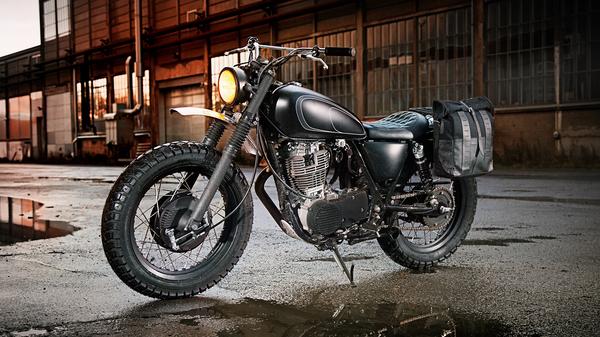 Design
"

It's a timewarp brand-new classic, right down to its chrome indicators, metal switchgear and kick-starter

"
In a word: old, but deliberately so. Yamaha's 1970s SR500 four-stroke single roadster (derived from the XT500 trailie) is now considered a classic in the UK. In Japan, though, at least in 400cc form, it never went away and was only mildly updated (most significantly with fuel injection in 2009) ever since. Reintroduced into the UK in 2014, modern 'satin' paint and smooth seat aside, it's a timewarp brand-new classic, right down to its chrome indicators, metal switchgear and kick-starter. Not as authentic as a 'real' '70s version though.
Riding position
Also straight from the '70s. Being a single, the SR's dimensions are narrow light and low and are more 125 commuter or something like Suzuki's VanVan than full-on 400/500. That, combined with the old school, upright stance make the SR completely unintimidating and a doddle to ride, whatever your height. The reintroduced SR's proved something of a hit with women riders who want manageability but classic, roadster style – and I can completely see why. That said, those over 5'10" will probably find the SR too small, embarrassingly so.
Practicality
A basic, '70s-style unfaired single is never going to be all things to all people; the engine is lumpy and peaks at around 70mph; it's too small for pillions or much by way of luggage or weather protection and it lacks modern creature comforts (there's not even an electric starter) and refinement. That said, around town or on small hops it's all you really need and has far more style than any scooter.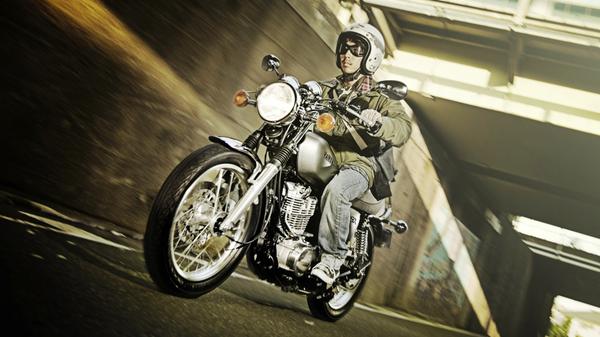 Performance & braking
"

The 400cc air-cooled single produces just 23bhp

"
There's not much of either to be honest. The 400cc air-cooled single produces just 23bhp which places it somewhere between a modern 125cc learner bike and 250 commuters such as Suzuki's Inazuma, meaning city centres are fine, but dual carriageways and open A-roads should be approached with some trepidation. That said, the SR happily thrums along and the single disc front brake, though basic, is pretty much enough considering its light weight. Nothing to get too excited about, though.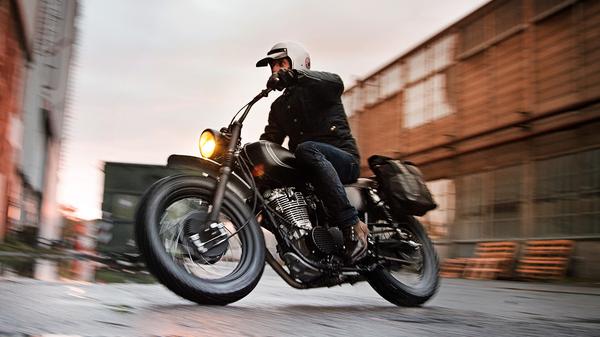 Ride & handling
"

There's no denying the SR does handle sweetly

"
Again, very old school and nothing to get worked up about, but there's no denying the SR does handle sweetly. With a twin shock, tubular steel cradle frame and unadjustable telescopic forks up front we're talking basic commuter chassis, here, but the SR is so small and light it's a doddle. The steering is so light and accurate you feel you could wiggle between parked cars, the controls are very precise and there's a natural balance.
Running costs
The lightweight commuter comparison is valid for the SR400 here as well. The under-stressed single cylinder motor makes up in frugality what it lacks in performance, easily returning close to 100mpg. While with little by way of performance, consumable parts (tyres, brake pads, chain, oil etc) last better than most, as well. What's more, thanks partly to its basic, old fashioned design, parts prices are cheaper than most, too.
Reliability
The SR400 is about as rugged, simple and proven as they come. The engine's intrinsically and pretty bulletproof design (being an understressed, air-cooled, four-stroke single) which also benefits from over 30 years of refinement. On top of that, the chassis, too, is about as simple and rugged as they get. If you don't thrash it too much and look after its finish by keeping the chrome, paint, greased areas etc in good order there's no reason to think the SR400 will give any problems.
Warranty & servicing
Although an old design, like other Yamahas the SR comes with a two-year, unlimited mileage warranty. Servicing-wise, there are no shocks or surprises and, thanks again to its ultra-simple design, it's the kind of bike which owners like to service themselves. Everything is accessible, there's no awkward bodywork or fairings to remove first.
Equipment
Again, about as simple and basic as they come. Old school design means there's no electric starter so it's kick (with the assistance of the handlebar decompressor) only; clocks are equally old twin dials with nothing by way of modern digital information read-outs. There's no fancy cycle parts, no storage under the seat, no adjustability at all (bar the preload rings on the twin shocks). But then, all that is a huge part of the SR's appeal, too and makes it a tempting customisation prospect, too.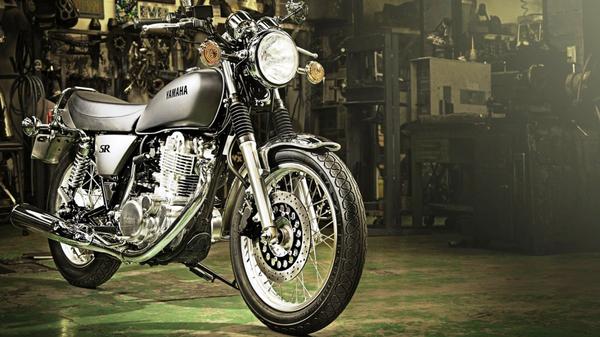 Why buy?
"

The lightweight single also has appeal as a novice-friendly commuter

"
If you want a brand new, 'timewarp' classic from the '70s, there's none more authentic than the SR, while the lightweight single also has appeal as a novice-friendly commuter. That said, it's range is limited, performance underwhelming and it's arguably too 'cute' for anyone over 5'10". Most off-putting of all, though, is the £5K+ price, which seems hard to justify when more modern commuters, Royal Enfields and more significantly, under-cut it.