Expert Review
Yamaha MT-125 Naked (2014 - ) review
This new roadster - essentially a naked version of the popular YZF-R125 - is the latest addition to Yamaha's burgeoning 'MT' family. With bags of style and practicality, it makes a great learner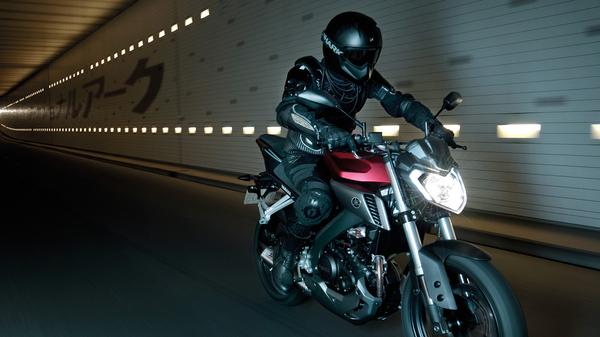 The Auto Trader expert verdict:
Available new from £4,525
Roadster version of YZF-R125 pretty much has it all as a learner bike – style, ease of use and decent performance – and is a credible alternative to KTM's sassy Duke 125. Not cheap, but worth it.
Reasons to buy:
Proper, grown-up, 'naked' styling
Decent YZF-R125 running gear and performance
Good build quality and equipment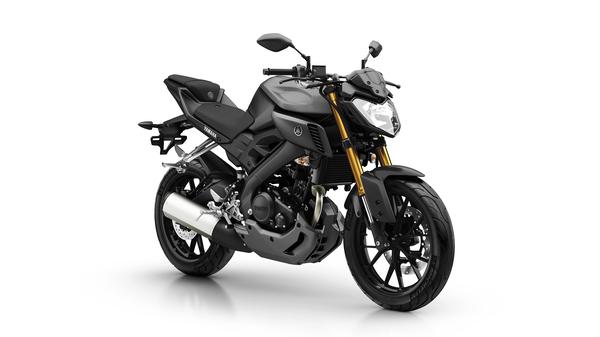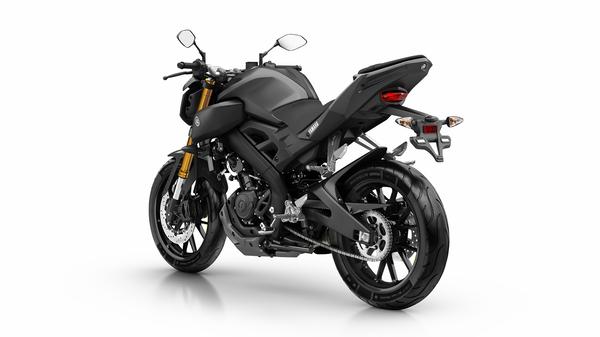 Design
With the supersports YZF-R125 (on which it's based) having been around since 2008, this naked version has been a long time coming, but it's definitely been worth the wait. All the quality YZF stuff – engine, chassis, cycle parts – remain in place, but they're rounded off with proper, 'big bike', 'super naked'-type styling that also brings to mind Yamaha's new, popular MT family – hence the slightly clumsy MT-125 moniker. From the swoopy headlight to the chunky exhaust, this is about as cool as current 125s get.
Riding position
Bars and pegs combine to give a semi-upright, classic 'roadster' riding position, which is perfect for learners – providing maximum visibility and machine control – yet still has enough canted-forward attitude to encourage sports-style fun. At the same time, the MT-125's ergonomics are practical and comfortable, as well. It's great through city traffic, the seat is well padded and plush, and the controls are all well placed. As we said: perfect.
Practicality
There are always going to be limitations as to what a 125cc learner bike is capable of, but within that restriction, the MT-125 is about as practical as the breed gets. It's easy to get on and off, comfortable and a doddle to ride. It makes a decent town commuter (albeit a slightly expensive one, if that's all you're looking for) and is a great bike to learn on. Just don't expect it to do much more than that.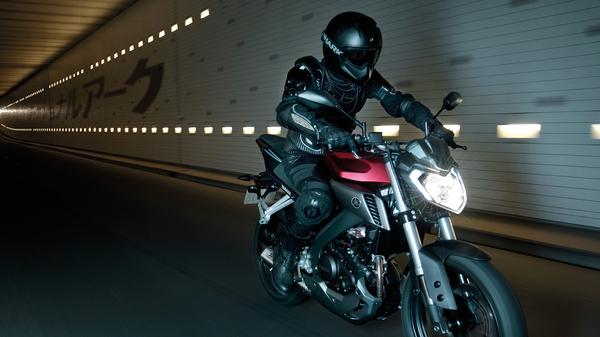 Performance & braking
"

It's got decent go for a quarter-litre as long as you keep it screaming

"
The liquid-cooled Minarelli engine has been used in the YZF-R125 since 2008 and remains one of the 125 category's best. Producing 15bhp, it's got decent go for a quarter-litre, as long as you keep it screaming, and it will happily cruise at an indicated 80mph, too. At the same time, however, it returns an impressive, claimed 134mpg. The brakes, too, are good, and in fact, the 292mm disc and radial-mounted caliper is almost overkill for this size of bike.
Ride & handling
Again, the MT-125 is among the best in the 125 category when it comes to ride and handling. With sturdy, 41mm inverted forks up front and a decent rear shock, the ride is firm yet controlled enough to make enthusiastic cornering a breeze. On top of that, the steering is sharp and precise; and, at 138kg, the all-up bike is so light that throwing it around is both easy and a positive hoot.
Running costs
Although not the cheapest 125 to buy in the first place, in terms of running costs they don't get much cheaper. As mentioned previously, economy is hugely impressive, returning a claimed 134bhp, while the whole plot is so under stressed, but at the same time decently made and equipped, that consumables, if they're looked after, can last pretty much forever, too. Owners shouldn't need to replace its chain, brake pads or tyres in a hurry.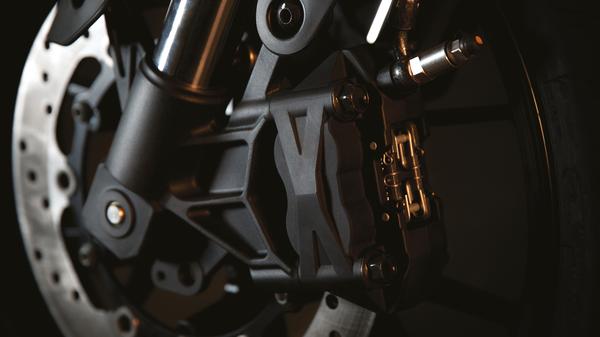 Reliability
Again, as mentioned earlier, the MT's engine is the same liquid-cooled, Minarelli-built (the MT and YZF-R are both built in Italy) unit that's been fitted in the YZF-R125 since 2008; and, during that time, despite horrendous abuse by thousands of would-be-Valentinos, it has proved sturdy and reliable. Likewise, many of the cycle parts and much of the chassis come from the YZF-R, too. On top of all that, the MT is a premium product and is accordingly well put-together from quality components. If looked after, you should have no concerns.
Warranty & servicing
The MT-125 gets Yamaha's standard warranty, which covers the first two years with unlimited mileage. The service schedule, however, isn't as generous as it could be, with the valves needing checking every 3,500 miles. That said, most 125s don't tend to clock up huge mileages, so in reality it's not that bad.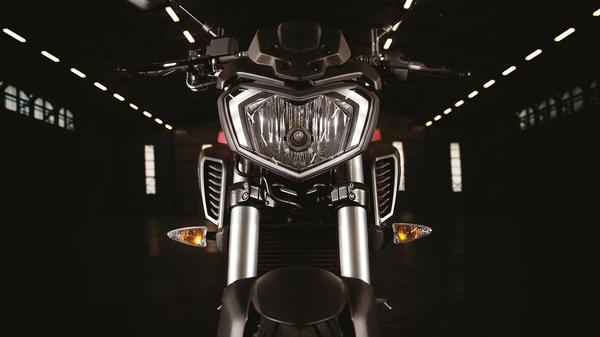 Equipment
"

Being one of Yamaha's 'posher' offerings, it's better than most

"
125s are usually designed to be affordable, so there's rarely much by way of fancy equipment and gizmos. That said, being one of Yamaha's 'posher' offerings, it's better than most and gets a sharp-looking LED headlight, and a funky three-panel digital dash (which includes a clock, a petrol gauge and a mini onboard computer which can display mpg, journey time etc), as well as standard a belly pan. No cheap and cheerful machine, this.
Why buy?
If you're after one of the best 125s, have the budget to afford it and prefer an upright 'naked' to a fully faired sportster, the MT-125, along with KTM's similar 125 Duke, are pretty much the best. In the Yamaha's favour are slightly less frenetic manners, more proven mechanicals and a more extensive dealer network. If you can tick all those boxes, the MT is pretty much the best, funkiest 125 around.