Expert Review
Yamaha MT-07 Naked (2019) review
Brilliant middleweight twin cylinder naked gets significant update with suspension improvements and a cosmetic tweak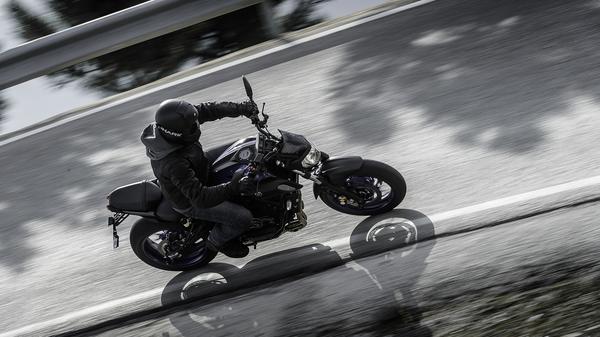 The Auto Trader expert verdict:
Available new from £6,355
First launched in 2014 Yamaha's simple, affordable yet punchy and entertaining twin has been a deserved best seller. Now, thanks to improvements to the slightly soft suspension and a few styling tweaks it's better than ever.
Reasons to buy:
Brilliant dynamics now better still
Still fabulous value
Great first big bike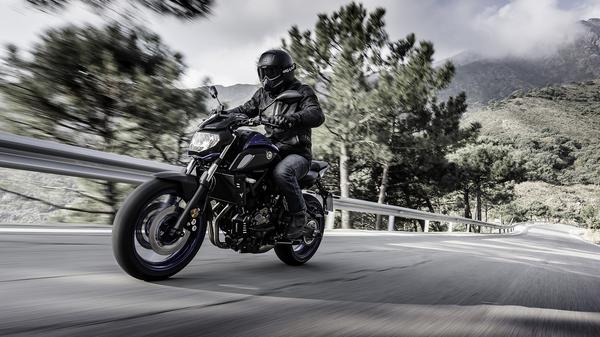 Design
Yamaha's modular MT series of twins and triples has been the Japanese giant's biggest success story of recent years with its bare bones twin cylinder, 689cc roadster, the MT-07, arguably the best of the lot thanks to its clever blend of performance, versatility and value. But if that 2014 original could be criticized at all it was for its slightly ungainly, asymmetrical looks and over-soft suspension front and rear. This update addresses and solves both with the result that, for the money, there's nothing better.
Riding position
Nothing much has changed here – but then there was nothing much wrong with that of the original MT-07. Being a twin makes it slim; being a novice-friendly roadster means it's upright and easily manageable, yet it's also reasonably roomy for larger riders, has enough aggression to satisfy most more experienced or sporty types and, despite being an exposed roadster, is reasonably all-day comfy as well. On the slight downside, you can't have all that ease and nimbleness and expect it to be a roomy pillion bike, nor is there much room for luggage (if you want both of those we recommend the sport-tourer version, the Tracer 700). But then, you can't have everything.
Practicality
One of the few criticisms of the old MT-07 was its fairly miserly small 14-litre fuel tank, which hasn't changed with this update, which is why we're holding back full marks. Spirited use will require a refill before 100 miles. That apart, and considering its intended use as a fun roadster rather than the all-round versatility its Tracer brother offers, there's nothing to fault. The MT-07 is easy to ride for novices, fun for more experienced riders as maybe a second bike, great around town and copes with longer rides, too. There's even an A2-licence compliant kit which new buyers can have fitted free of charge.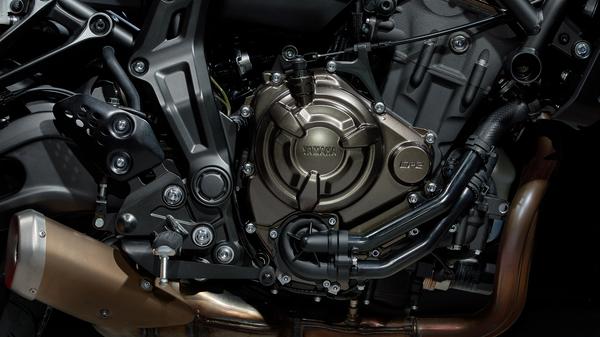 Performance & braking
Neither 'first big bikes' or budget middleweight twins ever used to be such fun. The brilliance of the MT-07 is not just its affordability and ease of use, it's how Yamaha has managed to deliver both of those without compromising performance and fun. The 689cc twin is both flexible and punchy with a class-leading 74bhp available but nor does it need to be thrashed to deliver it. While when it comes to slowing down, twin 'wavy' front discs grasped by proper sportsbike four-piston calipers combine with the MT's gossamer weight to have it stopping on its nose with ease.
Ride & handling
We gave the old MT-07's suspension the benefit of the doubt and glossed over its soft shortcomings for the plush ride it delivered, but there's no doubting its better still with this version. The all-new rear shock now also has rebound damping adjustment and a firmer spring rate while the KYB forks at the front, although still non-adjustable, also have a firmer rate, the two combining to give a noticeably more controlled, precise yet still compliant ride so you can now ride it harder without it beginning to tie itself in knots.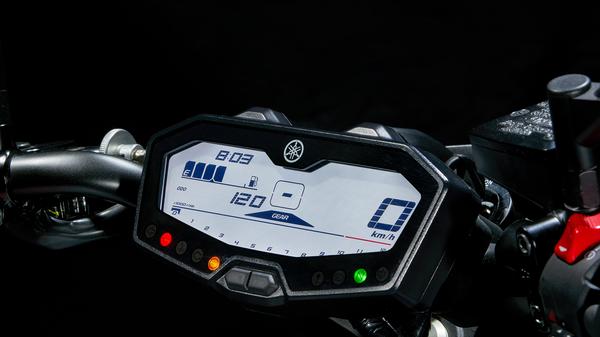 Running costs
Again, nothing's changed in this respect so we've nothing to complain about. The MT-07 was designed from the outset to be a budget-friendly machine and it delivers just that. Not only is the initial purchase price temptingly low Yamaha's PCP deals are among the best as well. Add to that better than average consumption of consumables such as fuel, tyres (despite its fat, sporty, 180-section rear), chain, brake pads and more – unless you really cane it – and the result is not only a cheap bike to buy but an affordable one to run, week-in, week-out, as well.
Reliability
Four years on from the launch of the original, the MT-07 has proved reliable and, for the most part, durable, despite its budget nature. That said, if abused and neglected and ridden through winter without appropriate care and diligence, metal finishes can suffer and brakes and exposed components can be vulnerable to corrosion or seizure. In this respect the MT-07 isn't significantly worse than any other bike, but considering that many owners are likely to be inexperienced, it needs to be watched out for.
Warranty & servicing
As before – and indeed all Yamahas – the MT-07 benefits from the generally industry-standard two-year/unlimited mileage manufacturer-backed parts and labour warranty. Also unchanged is its service schedule, which requires the usual 600-mile break-in oil-and-filter change service followed by normal servicing thereafter every 6000 miles.
Equipment
Although very much a budget machine the MT-07, considering the type of motorcycling it was designed for and the kind of owner who's likely to buy it, actually wants for little. Sure there's little by way of electronic rider aids or luxuries but this is a fun, minimalist roadster after all and what it has is mostly good quality and impressive. Besides, if you want to embellish it, Yamaha has a fat accessories a=catalogue devoted to the MT-07 including everything from fly screens to performance exhausts.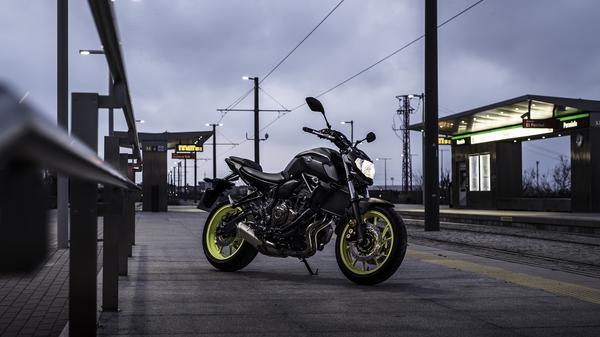 Why buy?
Yamaha have a well-deserved reputation for producing performance, value-packed lightweights and the MT-07 is its latest, brilliant example. While the 2014 original proved a breath of fresh air in the first big bike class, this new, improved version irons out the few blemishes it had and adds some extra appeal of its own. A pure, accessible, affordable good times bikes, the MT-07 is a brilliant introduction to larger bikes.