News
Yamaha launches first electric scooter
This is Yamaha's all-new NEO's electric scooter – the first mass-market electric machine from one of the 'Big Four' manufacturers and a bike which is set to spearhead the Japanese industry's zero-emission future.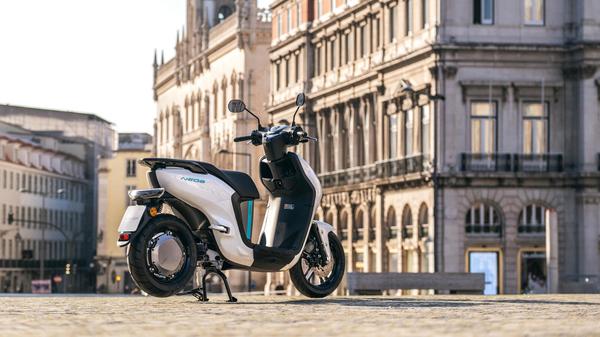 Costing just £3005, which includes on the road charges plus the Government's £150 OZEV grant, the NEO's is a 50cc equivalent commuter and goes on sale in the UK in May.
Although electric bikes and scooters are continuing to make in-roads into the UK market, particularly through dedicated brands such as Zero, Horwin and Super Soco, we've yet to any serious electric machines from the 'Big Four' Japanese motorcycle giants, Honda, Yamaha, Kawasaki and Suzuki – until now. Yamaha says the all-new NEO's has been developed with the benefit of the marque's long history of petrol-powered scooters which includes the Aerox, BW's and today's NMAX and TMAX series. Its first electric scooter, the Frog, was unveiled as a concept machine 30 years ago, although never made it into full production. Other Yamaha electric scooters since, however, have been produced in limited quantites for the south-east Asian markets. The new NEO's, however, takes things to the next level by being Yamaha's first mass-produced electric scooter aimed at the European market. The machine's name is adopted from Yamaha's previous, petrol-powered, 50cc NEO's scooter which was known for its simple, affordable spec and urban versatility.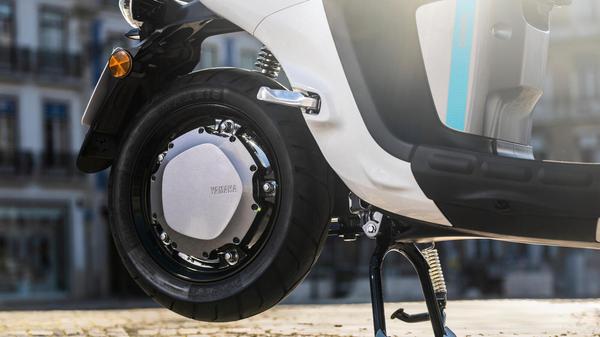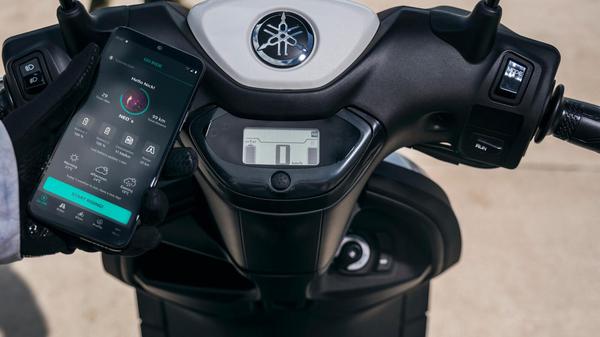 The new electric version continues that theme with smart, new, modern styling, a twin LED headlight 'face' and comes in plain black or white, both with blue accents that are intended to be the signature of all future Yamaha EVs.
At its heart is the latest generation electric 'Yamaha Integrated Power Unit' (YIPU). This comprises: a newly-developed, hub-mounted, electric motor, chosen to reduce the weight and transmission losses associated with drive belts etc; a single-sided swing arm contains the Motor Contro, Unit (MCU) which governs power output, while a latest generation, removeable, 19.2Ah lithium ion battery is located under the seat at the centro of the chassis. Developed in-house, Yamaha say the battery weighs just 8kg and is capable of providing a range of up to 37km (approx. 24 miles). Although supplied as standard with one battery, the NEO's comes with a connector and housing for an optional second battery which, if fitted, raises the scooter's range to approximately 68km (42.5miles). The clever MCU, meanwhile, automatically reduces power if the battery is running low (indicated by a tortoise icon on the dash) and will automatically switch to the second battery if fitted when required. The NEO's also comes with two switchable modes: 'STD' delivers the highest power output, 2.06kW and a top speed of 40kph (25mph); 'ECO' reduces power to 1.58kW, top speed to 22mph and improves range.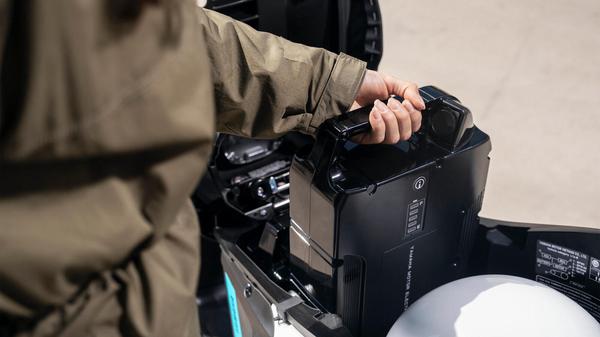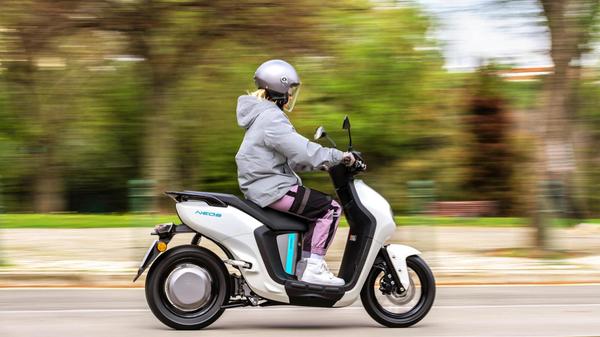 The NEO's also delivers a variety of features by being paired with your Smartphone via Yamaha's dedicated 'MyRide' app. Through it, the bike's dash displays notifications of incoming calls or messages and also gives access to info about battery life, charging status etc.
The LCD dash also displays speed, odometer, clock and battery charge levels. Yamaha says a full recharge using the standard charger will take eight hours. With its stylish design, 27-litres of underseat storage (without second battery), Smartphone features, Yamaha credibility and affordable price, could the NEO's be the start of a Japanese electric future? Yamaha is certainly hoping so…