Advice
What is Euro 4 and how will it affect me?
You may have heard a lot about Euro 4 recently, but not know quite what it is, or how it will affect you. We answer all you need to know.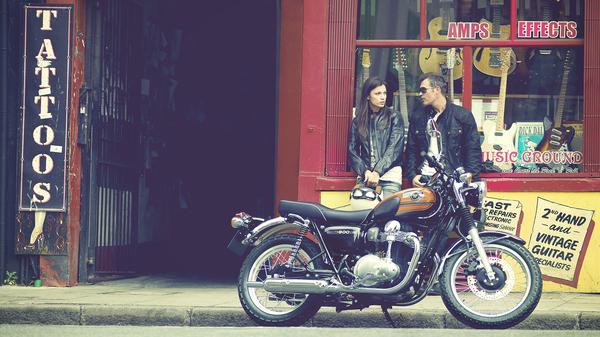 Hopefully you spare a thought for the environment when you're on your bike. Even if you don't, the European Union decided a long time ago that exhaust gas is toxic and harmful enough to require regulation, and has been implementing increasingly tougher limits in stages ever since.
What are emissions regulations?
Emissions regulations set the acceptable limits for exhaust emissions of new vehicles sold in the European Union and European Economic Area. A number of EU directives lay out the continuing introduction of increasingly tougher standards, and the standards vary depending on the type of vehicle. Motorbikes are currently at Euro 4, while cars are at Euro 6.
What is Euro 4?
The Euro 4 limits are – as you'd probably guess – tighter than Euro 3, which was implemented for new bikes in 2005, and existing new models in 2006. Euro 3 was a step up from Euro 2, and from Euro 1, which came into force in 1997. While manufacturers were warned that the changes for Euro 4 were coming, the legislation was only formalised half way through 2014.
What will have to change on bikes?
It does depend on performance, but for the majority of full-size bikes, the maximum limit for carbon monoxide emissions is moving to 1.14g/km from 2.0g/km. The NOx (nitrous oxide) limit is going down to 0.09g/km from 0.15g/km, and hydrocarbon limits are going down to 0.17g/km from 0.3g/km.
The government is also introducing a durability test, so bike manufacturers will have to show that their engines can still meet these strict new limits with 20,000km on the clock. Noise emissions are also part of the legislation, which have required myriad changes by manufacturers, including redesigned exhaust systems – check out the Ducati 959 Panigale - and changes to the gearbox, for example.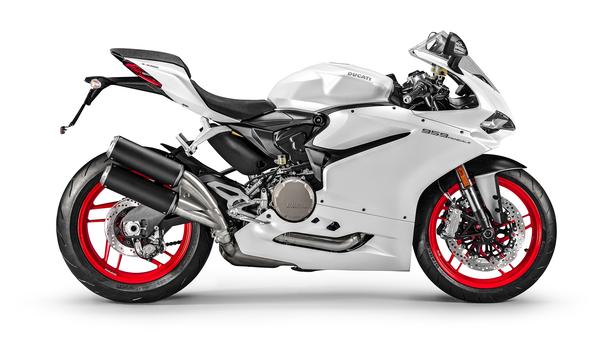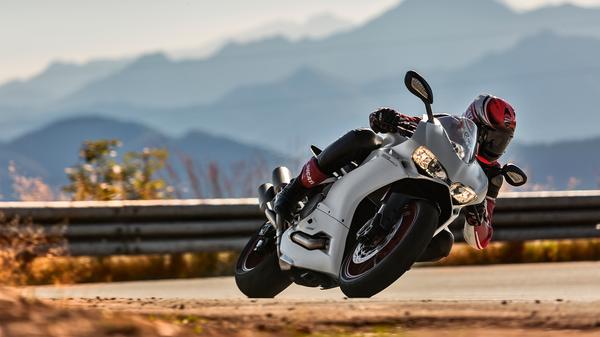 Do the new rules affect anything other than emissions?
Yes, a few things.
Fuel vapour contains more unburned hydrocarbons than exhaust gas. When you fill your tank, some of these hydrocarbons go into the atmosphere via a breather pipe. Euro 4 limits how much of this is allowed to escape, so manufacturers have to find a way to manage this. New bikes will also have to have onboard diagnostics systems fitted. These measure and record the status of emissions management systems, and give status updates to mechanics. All new-model bikes over 125cc will need to have ABS from January 1 2016, and any smaller bikes must either have ABS or a linked brake system. Any model that has been carried over has until January 1 2017 to comply with the regulations. All new models also need to be fitted with automatic headlamp on (AHO) – or daytime running lights, with no switch to turn them off – and US-style side reflectors, which Europe had broadly managed to avoid, until now.
When will the changes happen?
Well, some already have. While the official government legislation does not make for easy bedtime reading, most of the changes will be implemented in two stages. For newly-developed bikes, the changes have been in place since January 1 2016. And for existing models, they've got until January 1 2017 to comply.
What does this mean for me?
Finding innovative solutions to an issue like Euro 4 is part and parcel of the job for motorcycle engineers, so consumers are unlikely to experience much of an effect. We do expect there to be a surge in new motorcyle models, featuring the tech required to comply with the new regulations and that, in turn, may cause prices to rise.
However, for consumers not looking to the top end, there could be bargains to be had on bikes that can't meet Euro 4 regulations and face being discontinued. The retro-inspired Kawasaki W800 is one such example we'd have our eyes on.
What if I own a classic bike, or want to buy used?
Nothing to worry about, the Euro 4 regulations only affect new model bikes.