News
Triumph reveals electric prototype
All-new 180bhp electric roadster co-developed in Britain with Williams Advanced Engineering is most exciting 'battery bike' yet.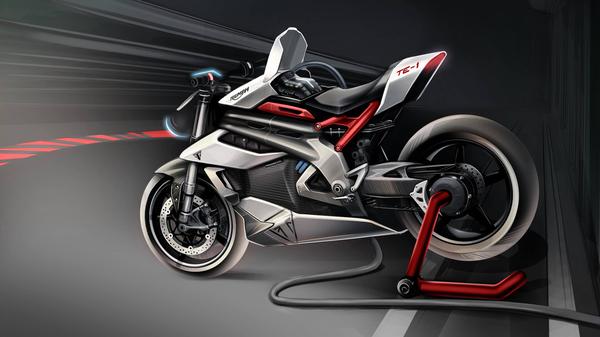 These concept sketches, along with photographs of its advanced new motor and battery as co-developed by F1's Williams, are the first official images of Triumph's all-new electric prototype with the finished version possibly unveiled as early as this autumn.
And, with a claimed 170bhp+, range of 120 miles, comparatively light weight of around 220kg, potential 80% recharge time of just 20 minutes and, Triumph say, an affordable price, the new machine looks set to revolutionise 'e-bikes' by being the most competitive, practical and affordable offering yet.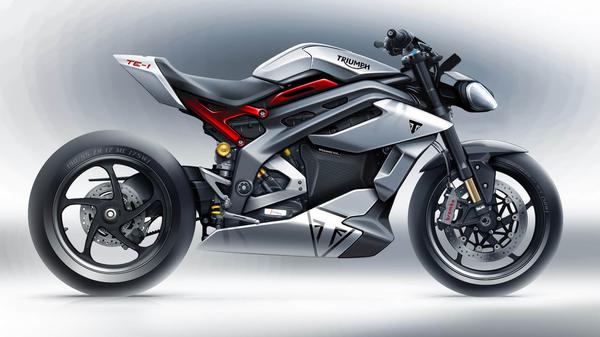 The prototype is dubbed the TE-1, is part-funded by the Government's Office for Zero Emission Vehicles and is being jointly developed by Triumph, Williams Advanced Engineering of F1 fame, electric motor specialists Integral Powertrain and automotive experts Warwick Manufacturing Group at the University of Warwick.
Triumph is focussing on the chassis. Williams have used its race experience in the likes of Formula E to come up with the battery. Integral, who was behind VW's world-beating IDR electric race car, have come up with the motor and WMG are responsible for the simulations and modelling.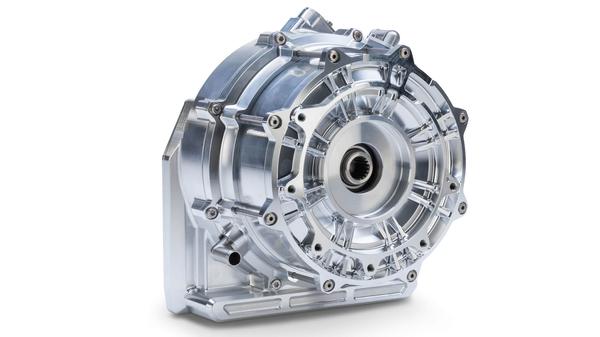 And the fruits of their labours so far make impressive reading. The overall bike is clearly influenced by Triumph's class-leading super naked, the Speed Triple, which has been further uprated to 1200cc form for 2021. The battery, from Williams, is able, it claims, to give both a 120-mile range and a charge time from zero to 80% of under 20 minutes. Integral claims its all-new, compact engine is capable of nearly 175bhp yet weighs just 10kg and WMG's input has enabled rapid development of the concept without the need for expensive, full-size prototypes.
According to Triumph, the unveiling of the sketches, battery and motor marks the completion of 'Phase Two' of the TE-1 project. Phase one was the initial announcement of the project back in May 2019 with Phase Three is likely to be the full unveiling of the prototype, possibly this autumn.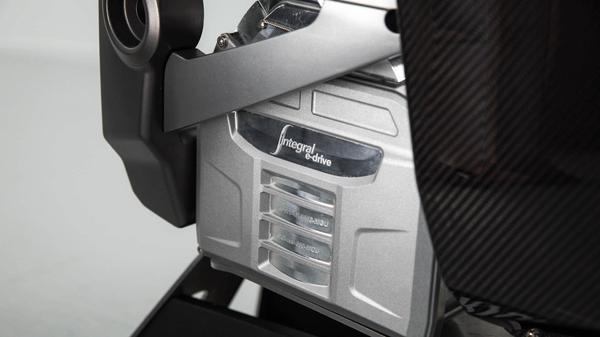 "The completion of Phase 2, and the promising results achieved to date, provide an exciting glimpse of the potential electric future and showcase the talent and innovation of this unique British collaboration," said Nick Bloor, Triumph CEO, adding: "Without doubt the outcome of this project will play a significant part in our future efforts to meet our customer's ambition and desire to reduce their environmental impact and for more sustainable transportation. This important project will provide one of the foundations for our future electric motorcycle strategy, which is ultimately focussed on delivering what riders want from their Triumph; the perfect balance of performance, handling and real world usability, with genuine Triumph character."
It's starting to look like an electric bike future will be bright, after all…