News
Triumph launches 'Bond Edition' Tiger 900
British bike marks tie-up with new 007 film 'No Time To Die'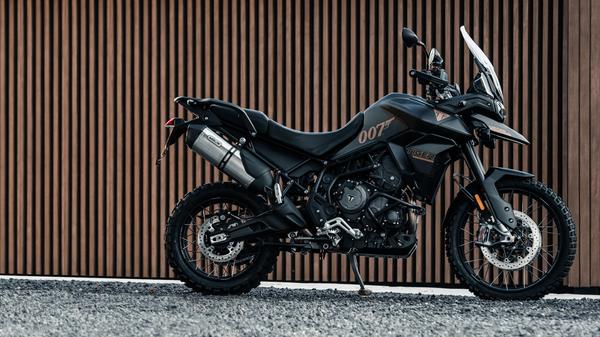 The latest James Bond flick, 'No Time To Die' gets its eagerly and long-awaited release in cinemas this week and to celebrate their bikes' involvement in the film Triumph have just unveiled this new, special edition version of its Tiger 900.
Called the 'Tiger 900 Bond Edition' the new bike is based on Triumph's top, off-road spec 'Rally Pro' version of its class-leading, three-cylinder, middleweight adventure machine, as used by baddies in a series of chase sequences in the film.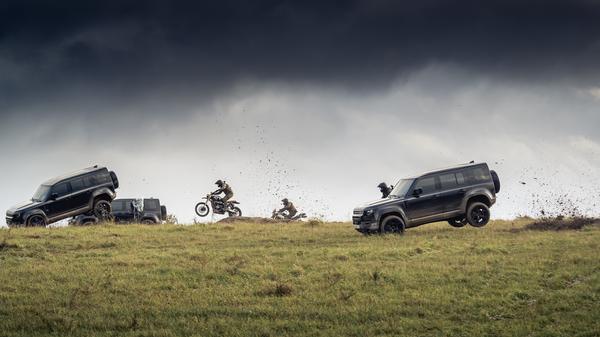 While in other scenes Bond himself, played for the last time by Daniel Craig, rides a Triumph Scrambler 1200. Triumph launched a limited edition commemorative version of that bike, the Scrambler 1200 Bond Edition, in March last year, just before the pandemic caused the film's release to be postponed. That bike featured special paint, bespoke leather seat, special TFT screen start-up, Arrow silencer, blacked-out details, numbered placque and more. It was limited to just 250 examples, came with a special Bond handover pack and sold out instantly.
The new bike, the Tiger 900 Bond Edition, is also limited to just 250 examples worldwide and features: a special 'Matt Sapphire Black' paint scheme complete with 007 graphics; a machined aluminium billet handlebar clamp with the bike's unique limited edition number; a bespoke 007 start up animation on its TFT screen; heated rider and pillion seat with unique Bond Edition branding; premium Arrow aluminium silencer with carbon fibre end cap and 'blacked-out' detailing throughout, such as on the side panels, sump guard, footrest hangers and engine guards. It also comes with a signed certificate of authenticity and an additional pair of Michelin Anakee off-road tyres, should you wish to try to re-enact the scenes in the film.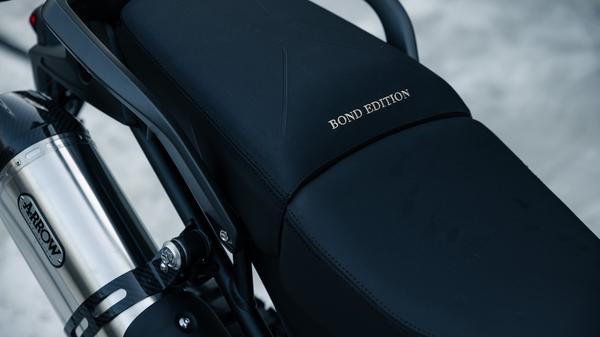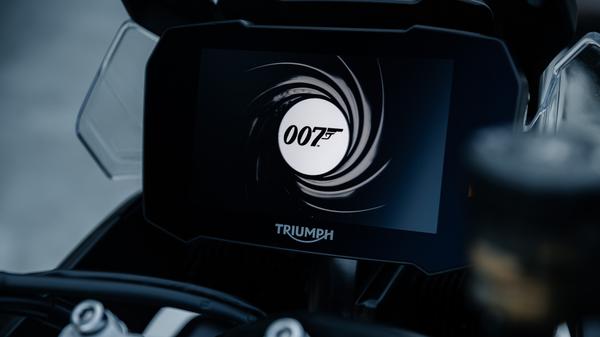 The Tiger 900 Bond Edition costs £16,500 and enquiries can be made directly to Triumph or through your local Triumph dealer.
No Time To Die is the 25th Bond film and the latest to feature bikes but is the first to have an official partnership with leading British motorcycle manufacturer Triumph, who joined other vehicle partners including Jaguar Land Rover. It was filmed in 2019 (before the Tiger 900 was officially launched) in locations including Jamaica, Norway, Italy and the UK. The film's stunt coordinator Lee Morrison, explained what they look for when they use bikes on screen: "First and foremost, as a stunt co-ordinator I have to be sure that we can achieve the action on that motorcycle. Is it agile and powerful enough for the stunt riders to achieve what I want them to? And also, crucially, does it fit the story of the film in a way that's credible onscreen. "We loved the look of the Scrambler 1200, and we already knew we would use those in No Time To Die, but then Triumph offered us several prototypes of a bike that hadn't yet been launched at that time, and that was the Tiger 900. The whole stunt team realised very quickly that these were amazing bikes. We rode those bikes so much in Off-Road Pro mode and the things are amazing... absolutely incredible."
"We spent a long time on the Tiger and it is so balanced. You can just have great fun with it. I joined a Triumph Tiger 900 press ride in Morocco and you stick cruise control on and settle in to what's a really nice touring ride. Then, the other end of the spectrum, turn everything off, stick it in Off-Road Pro mode, and you discover the body positioning, the footpegs, handlebars, down to the rake of the bike, even – everything is perfect. The Tiger 900 is the most confidence-inspiring bike, it allows you to really push the ride as far as you want, you can take as many liberties as you want; stand up sideways drifting in third gear, slow wheelie it, slide it Supermoto-style. I honestly think it's one of the best bikes I've ever ridden, it's fantastic."