Advice
Top tips for getting cheaper bike insurance
Insuring a motorbike can be a bit overwhelming. Thanks to the internet, our options have increased massively, with hundreds of providers to choose from. With so much choice, it can be hard to know if you're getting a good deal. We are here to help give you everything you need to get a good deal...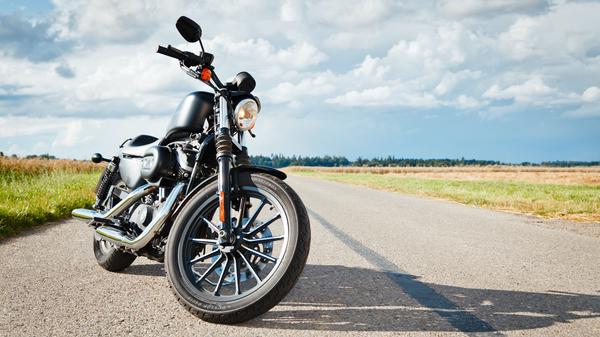 Words by: Auto Trader
Published on 14 August 2020 | 0 min read
Going for the cheapest quote doesn't necessarily guarantee value for money as you may find the policy doesn't cover everything you need. While it's impossible to weigh up the pros and cons of every policy on the market, there are a few simple steps you can take to reduce your insurance premiums and get a better deal. The best strategy is to think about the factors that insurance companies focus on when working out your quote, and then try to give them what they are looking for.
Think carefully about your choice of bike
Certain bikes cost far more to insure than others. You should consider getting a less powerful bike as these are considered less dangerous by insurers. A cheaper bike is also a good idea as it costs less to replace in the event of an accident. Older bikes can be cheaper to insure as they usually cost less in the first place, but be wary of choosing a rare or classic bike. Replacement parts for these bikes can be hard to obtain, which will increase your insurance premiums.
Use your bike sparingly
Insurers will calculate your premiums based on the amount of mileage you do. The more time you spend on the road, the more likely you are to have an accident. Consider limiting your mileage by walking or using public transport whenever possible.
Think about security
Your premiums will be affected by the likelihood of your bike being stolen. This is partly out of your control as the crime rates in your area will be a big factor. However, you can take some precautions such as storing your bike in a garage or a secure driveway, or fitting it with an immobiliser. These measures can reduce the cost of your insurance.
Pay annually
Most insurance companies will give you the choice of paying for your policy annually or in monthly instalments. It is cheaper to pay annually as you will not be paying interest or admin fees on each instalment.
Don't buy a modified or imported bike
Adding unusual modifications to your bike makes it much harder to repair, which will increase the cost of your insurance. You should also avoid imported bikes, especially those from outside the EU, as the cost of shipping in replacement parts from overseas will be factored into your premiums.
Take a training course
Taking an accredited motorcycle training course can reduce your insurance costs as it shows the insurance company that you care about safety. These courses can be expensive so you'll need to weigh up the cost against any potential savings.
Increase your voluntary excess
The excess is the amount you have to pay towards any insurance claim. All policies will come with a mandatory minimum excess, but you can increase this if you wish. This means that you will pay more in the event of a claim, but the cost of your policy will be lower. It's worth remembering that, in the event of the claim, the voluntary excess is added to the compulsory excess. Make sure you can afford this amount before agreeing to increase your voluntary excess.
Build up a no claims bonus
Most insurers offer a discount based on the number of years since your last claim. The longer you go without claiming, the more you can save, so being as careful as possible at all times is really worth your while.
Get seasonal cover
Many riders will only use their bikes during the summer months but will end up paying insurance for the whole year. You can save money by declaring your bike off the road during the winter months with a Statutory Off Road Notification (SORN). As long as the bike is stored off the road, you don't need to insure it. Some insurers will offer short-term policies, allowing you to only insure your bike for the months you are using it. Another option is to insure it for the year but cancel your policy when you obtain the SORN. Most insurers will give you a partial refund at this point, although you should check the cancellation terms beforehand in case there is a penalty.
Use a price comparison website
Use a price comparison website like
Compare The Market
to get several insurance quotes. Price comparison websites do the leg work of searching for several quotes for you, so it is much easier to compare and contrast the right deal for you.