News
Top 5 Most Anticipated bikes for 2018
This year has been a great one for new and revised bikes, but we already know that 2018 is shaping up to be every bit as exciting. These are five of the bikes we're most looking forward to.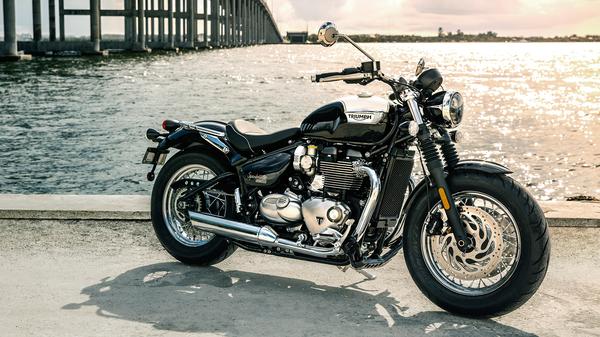 If you thought 2017 was a bumper year for new and updated bikes – which it certainly was, partly due to the onset of the Euro4 noise and emissions regulations, which forced technical updates to some bikes, while the manufacturers also seized the opportunity to fundamentally rework others – then 2018 is already looking to be just as exciting.
October and November, with the huge Tokyo and Milan motorcycle shows, is traditionally when the leading motorcycle manufacturers unveil their new bikes for the coming year. And, on the evidence of the leaked pictures, teaser videos and industry gossip we've experienced so far, there's a vast array of significant and technically interesting machinery coming our way. Here's our pick of the best…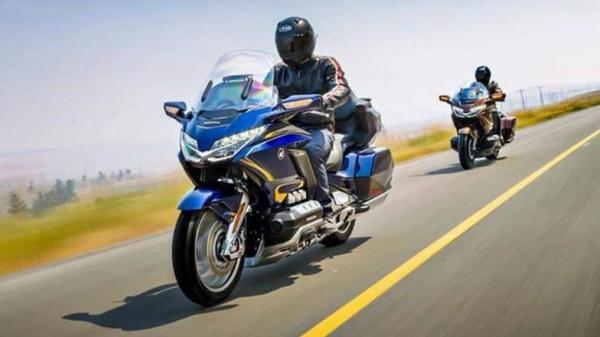 Honda Gold Wing – the touring icon
Honda's legendary Gold Wing has been the definitive full-dress tourer since the early '80s. But, with the last major update in 2001 and strengthening competition from the likes of BMW and (in the US) Yamaha, a new version has been long overdue. That is set to be unveiled on October 25 at the Tokyo Show, and Honda has already been teasing the bike with a series of mysterious videos and pictures. Hard facts are thin on the ground, but a radical 'Hossack-style' front suspension system is certain, as is at least the option of Honda's semi-automatic Dual Clutch Transmission. The pictures reveal all-new bodywork, but the legendary flat-six powertrain is expected to remain, albeit in significantly updated form.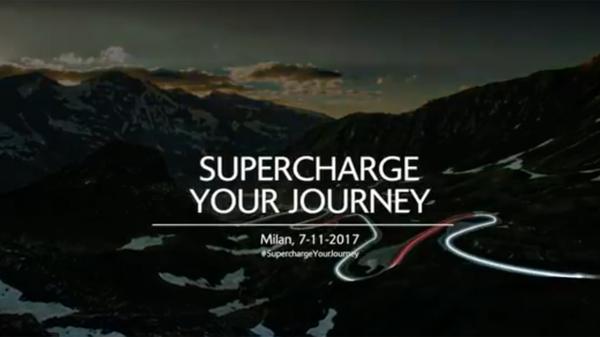 Kawasaki H2R sports-tourer – the supercharged one
This newcomer's so secret we don't even know its name yet. But, Kawasaki's own confirmation it's coming via a teaser video campaign, and the suggestion that it's to be a radical, supercharged sports-tourer based on the H2/H2R hyperbike has got everyone chomping at the bit. Assuming that much is correct, the actual machine (due to be unveiled at the Milan Show on November 7) should be the first mainstream supercharged motorcycle and one which could potentially transform the traditionally heavyweight sports-tourer category. Kawasaki's own ZZ-R1400, Suzuki's Hayabusa, Yamaha's FJR1300 and more could be rendered obsolete overnight.
Triumph Speedmaster – the custom one
Strictly speaking, the British firm's new Bonneville-based cruiser is no longer being anticipated as it was officially unveiled (along with Triumph's impressive new factory visitor centre and museum) earlier this month. That said, no-one's actually ridden it yet, but as the Speedmaster is based on the already impressive 1200cc Bonneville Bobber, and comes with added practicality and comfort, we're expecting great things. Like the bike it's based on, the Speedmaster uses a softer-tuned version of the 1200cc Bonneville twin in an all-new, low-slung, hidden shock frame making it low and a doddle to ride. Compared to the Bobber, though, the new Speedmaster gets comfortable pillion provision, swept 'Beach' bars, a chrome '50s look all its own including unique headlamp nacelle, plus optional panniers and screen.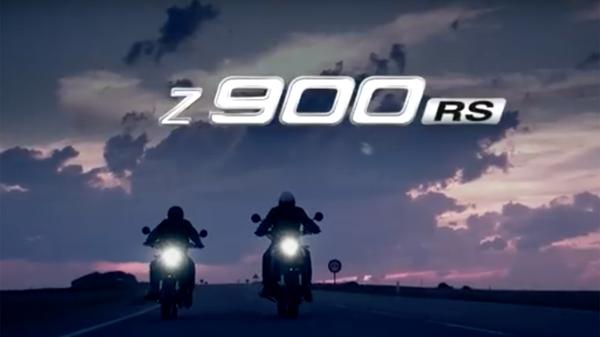 Kawasaki Z900RS – the retro one
Japanese giant Kawasaki may be a little late to the retro party, following rivals like Honda (with its CB1100), Yamaha (XSR700 and 900), BMW (RNineT), Ducati, Triumph and more. However, its imminent Z900RS, which the firm is already teasing in a series of videos and will officially launch at the Tokyo Show on October 25, looks to be more than worth the wait. Although images are scarce, the four-cylinder retro roadster is known to be based on the already excellent Z900, but with retro styling inspired by the firm's classic '70s Zeds. That means it will have retro-looking twin round clocks, an all-LED round headlamp, LED indicators and more. A retro with real 120bhp go? Can't wait.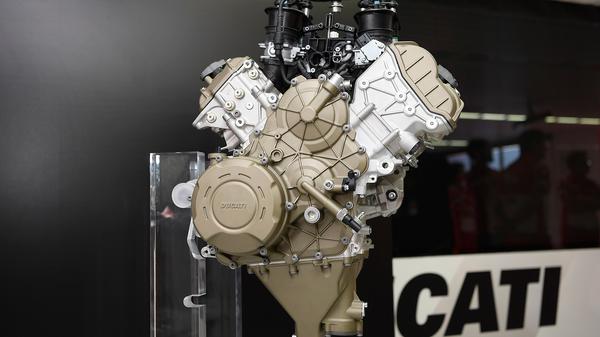 Ducati Panigale Stradale – the superbike one
This is possibly the most eagerly-anticipated newcomer of next year. 2018 marks the year that Italian V-twin specialists Ducati officially turns its back on the legendary 'L-twin', at least for its superbikes, by unveiling its new V4-powered Panigale Stradale. There's no doubt about the bike's arrival – Ducati itself has already released pictures of the all-new, 210bhp, 1100cc motor – but what is still under wraps is the road-going superbike it will power. That will be unveiled at the Milan Show on November 7, with a WSB-eligible, 1000cc race 'R' version expected in 2019.