Advice
Top 5 Christmas motorcycling gifts 2018
Like it or loathe it it's that time of year once again when everything seems to be dominated by Christmas – but, for motorcycle buffs there's plenty to get excited about.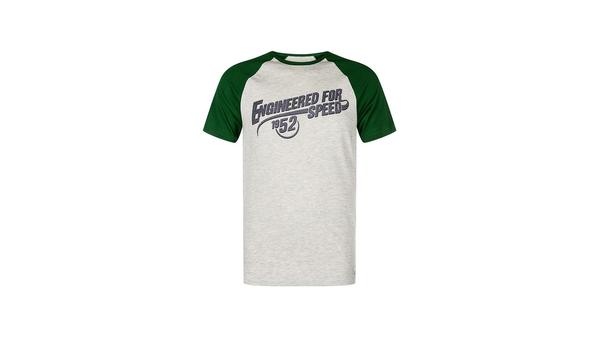 With next year's models now unveiled – maybe you saw them for yourself at Motorcycle Live? – many of us have already started to dream about treating ourselves to new wheels in the New Year.
And even if your budget can't stretch that far, with Christmas just around the corner and a huge variety of new motorcycle-themed gifts now being offered by not just the leading bike manufacturers but also book publishers, clothing makers, toy peddlars and more, there's still plenty to get excited about – either to stick on your own, personal crimbo list or, in the true spirit of goodwill, to get for someone else. There are classy tomes documenting in gorgeous Technicolor detail ever race and nuance of this year's MotoGP season. There's bike branded clothing ranging from the retro-subtle to full-on racing replicas. Plus there's all manner of motorcycle-related ephemera to suit all budgets, whether that be watches, bags, kids toys or even top spec mountain bikes. In fact, there's such a big choice it's increasingly difficult to know what to go for. So, in the interests of assisting you in this season of goodwill to all men (and women), here's our pick of the best…
Kawasaki 'Engineered for Speed' T-shirt, £27.95
Apart from its stupendous, supercharged H2 family of 200bhp+ speedsters, Kawasaki recently has been probably the best of the Japanese 'Big Four' manufacturers at playing the 'retro' card. Its cute W800 sixties-style twin returns for 2019 while the Z1-styled Z900RS and Café Racer have proved big hits. And reflecting this is its equally-impressive range of retro-style clothing and accessories, ranging from Tees to sweatshirts, hoodies and more, all subtly styled, available in men's and women's designs and with a quality feel many others can't manager. This Tee is typical and, though not the cheapest, is well-made, scree-printed on 100% cotton and with contrasting green sleeves.

Ducati Corse helmet bag, £29.00
If you can't afford the Italian legend's astonishing new 215bhp Panigale V4 R track-ready superbike (and, let's face it, unless your name is MotoGP returnee Scott Redding, Josh Brookes or Tommy Bridewell, who'll all be contesting the Ducati in 2019's BSB series, you probably won't be), you can still get a little flavour of the Ducati Corse lifestyle with this bag. It's a helmet bag in Ducati's racing colours that's practical and affordable. There's a double zip to facilitate easy access to your helmet and a practical outside pocket. The inner liner is in scratch-resistant fabric and there's also a practical visor holder.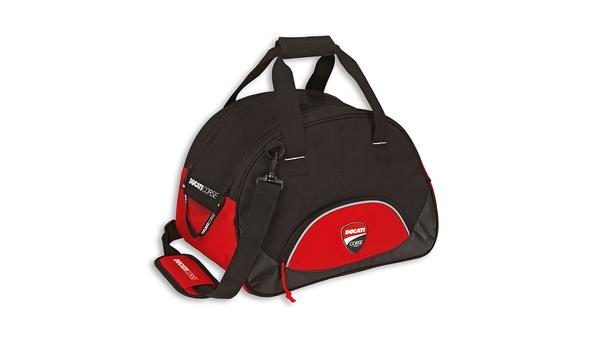 Motocourse annual, £40
Now in its 43rd year, Motocourse is the definitive and still highly-collectable annual record of the motorcycle racing season focusing, naturally enough, on MotoGP and Spaniard Marc Marquez's indomitable pursuit of his fifth premier class crown. Compiled by leading motorcycle journalist Michael Scott and illustrated throughout with simply stunning full colour photography, Motocourse is not simply a lavish document of the season, it's a highly collectable resource respected throughout the industry that's packed with detailed race reports, in-depth analysis, rider profiles and more. Not cheap, admittedly, but motorcycling annuals simply don't get any better.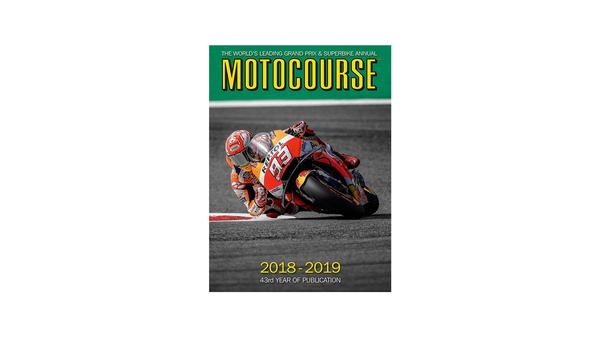 Yamaha Racing Wrist Watch by TW Steel, £115.99
Yes, there are plenty of motorcycle-branded watches out there – just as there are lots of car-branded ones, too. Kawasaki, Triumph, Ducati and many more all offer a choice of sports watches, chronographs to suit a variety of budgets, so if it's something that appeals we recommend you have a good browse around their websites. But for its blend of style, functions and value, we've picked this latest chronograph, produced for Yamaha by TW Steel. With a Yamaha Factory Racing logo it features: a stop watch function; Seiko VD54 movement; reinforced mineral crystal glass; a steel back with Yamaha logo and is a meaty 45mm in diameter. It also comes in four different colours and is water resistant as well – all for under £120.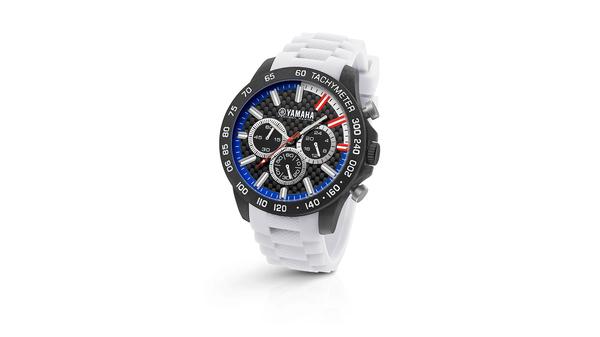 Triumph XCX mountain bike, £800
British manufacturer Triumph certainly weren't the first motorcycle brand to launch its own bicycles – the likes of KTM and Ducati have also done them in the past. Nor is the XCX brand new – it was actually launched in January this year. But there is a certain beautiful symmetry to the fact that you can now, once again, buy a Triumph bicycle when the original Triumph company was born out of bicycles way back in 1886. Of course, this latest version is a little bit more high-tech: a limited edition of just 500 machines it's based around a custom 6061 lightweight hard tail aluminium frame, in 15", 17" or 19" frame sizes, with full internal cable and hose routing that's finished in a stealth matt black and silver colour scheme. There's Rockshox XC30 forks; a Shimano M7000 SLX 11-speed gearset; disc brakes front and rear and lots more high quality features. Sweet.