News
Top 5 2017 Isle of Man TT superbikes
In advance of the 2017 races, here's our guide to what bikes you'll be able to see, and who'll be riding them.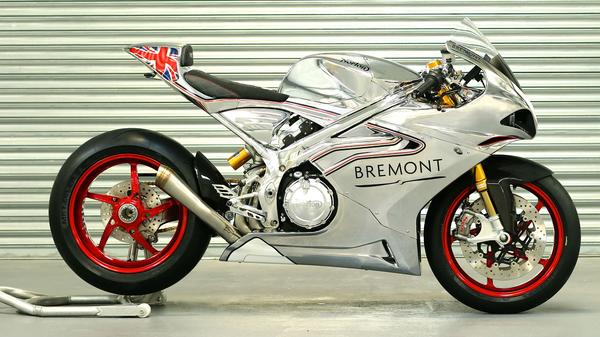 One of the highlights of the motorcycling calendar is undoubtedly the Isle of Man TT, and this year's event is set to be one of the most competitive and intriguing in recent years. This is due not just to the line-up of riders taking part – including the return of Guy Martin – but for the machinery they'll be riding, many of which are directly derived from the sportsbikes you and I buy for the street.
The week-long schedule of races around the famous 37.75-mile road circuit begins on Saturday 3 June, concluding on Friday 9 June. Events include races for production-derived 600cc supersport machines such as Yamaha's new R6; the Lightweight TT for 650cc twins; two sidecar races; and the Superstock race for mildly-modified 1000cc sports bikes. The highlights are undoubtedly the Superbike and Senior races which bookend the week, and are for production-based machines complying with FIM Superbike regulations. These mostly four-cylinder, 1000cc beasts are derived from familiar road bikes, such as the Honda CBR1000RR Fireblade, or BMW S1000RR. They are stripped of lights and road bodywork, lightened significantly, and fitted with up-rated suspension, chassis, engine parts and full race exhaust systems. The results are machines producing in excess of 200bhp, capable of top speeds of 200mph down the TT's famous Sulby Straight, and laps around the Mountain circuit at an average of 130mph. This year's races, however, are set to be even more exciting, thanks to the arrival of not one, but a whole variety of new machines. After years of dominance by BMW's S1000RR, and Kawasaki's ZX-10R, 2017 sees the arrival of an all-new Honda CBR1000RR Fireblade, an equally all-new Suzuki GSX-R1000, and even a new Norton, which will be wearing the prestigious No.1 plate. In advance of the races, here's our guide to what bikes you'll be able to see, and who'll be riding them.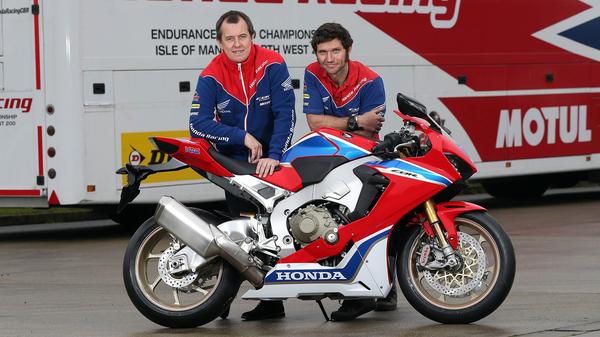 Honda CBR1000RR Fireblade – the legend reborn
Honda has won more TTs than any other manufacturer, and its flagship superbike, the Fireblade, has won most of those. However, it hadn't had its last major update since 2009 and had been outpaced by other rivals. So, the arrival of three all-new Fireblades for 2017 is big news.
There's the standard CBR1000RR; an uprated SP version with Ohlins semi-active suspension; and a limited edition, race, homologation special SP-2 with a tuned engine, Marchesini racing wheels and more. All are based around a new, compact, 999cc, 189bhp four that produces a full 11bhp more than the old model. It's carried in a compact, lightweight chassis bristling with the latest electronic rider aids such as traction control, rider modes, wheelie control, cornering ABS and more. On the road, the new Blade has already proved it's right back up there with the best, even though, with prices now starting at over £15,000, it's also significantly more expensive. At the TT, although great things were expected of TT legend John McGuinness, and the returning Guy Martin aboard the SP-2 version, preparation hasn't gone to plan. McGuinness crashed heavily at the NW200, badly breaking his leg and ruling himself out of the TT, while Martin has so far been off the pace. But never rule Honda out.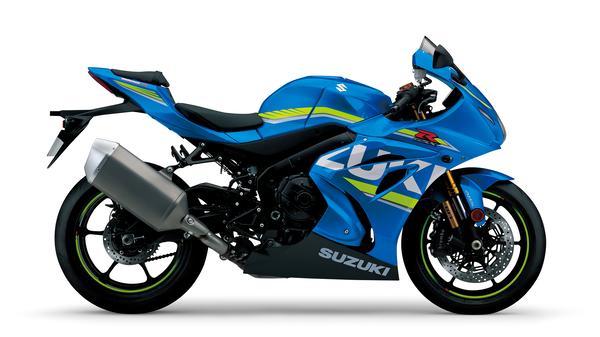 Suzuki GSX-R1000 – the 'Gixxer' is back
Although one of the dominant superbikes of the early Noughties – both on road and track – it's been quite a while since the 'Gixxer 1000' has been a winner at the TT. The last significant update to the big Suzuki came in 2012, and that made it more road than race orientated, and it also conspicuously lacked the latest electronic rider aids.
That's all changed for 2017, with the arrival of an all-new superbike contender with the latest features. It comes in two guises: the standard GSX-R1000; and a new, top-spec, GSX-R1000R version complete with variable valve timing. Both are based around an all-new, ultra compact, 999cc engine that, in VVT guise, produces over 200bhp. Like its new Honda rival, the GSX-R's chassis comprises a new, compact, aluminium twin beam frame with top spec Showa suspension, and Brembo brakes. The result is fast, nimble and right up there with the best in the class, at a little over £16,000. The base version delivers 90% of that experience at a significantly cheaper price. The R version will be raced by no less than multiple TT-winner Michael Dunlop, who has already won 13 TTs, holds the current lap record, and has been victorious aboard virtually every brand of machine. We'll have to see if he can add Suzuki to the list this year.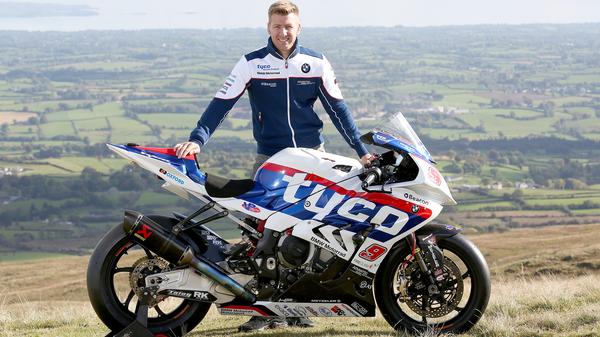 BMW S1000RR – the Bavarian benchmark
The German firm entered the superbike class with an almighty bang when it unveiled its all-new, hugely powerful, S1000RR in 2009. It's had two subsequent updates, most recently in 2015, but although BMW has established itself as the road superbike to beat due to its combination of class-leading power (199bhp in its latest guise), ease-of-use due to clever electronic rider aids, and superb build quality, it has never quite delivered on track.
In World Superbikes, despite race wins, the S1000RR has failed to win the title BMW craved. The one exception is at the TT, where in recent years, along with Kawasaki's ZX-10R, the S1000RR has been the bike to beat, coming first and second in both the Superbike and Senior with Michael Dunlop and Ian Hutchinson, respectively (and posting a new lap record), with Hutchinson also claiming the Superstock event. The S1000RR claimed an identical clean sweep in 2014 as well. Although only mildly updated for 2017 to comply with Euro4, and gaining a few electronic updates, the S1000RR is still pretty much the bike to beat on road and track. At the TT, in the hands of Hutchinson, Peter Hickman, and Michael Rutter, it's sure to be challenging for victory.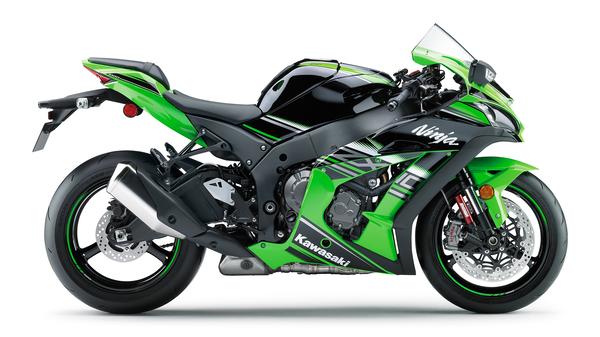 Kawasaki ZX-10R – Japan's best hope?
Along with BMW's S1000RR, Kawasaki ZX-10R is arguably the best of the current superbike crop, or at least it was until the arrival of this year's new Fireblade and GSX-R1000. Unlike the BMW, however, the Japanese machine (especially since 2011, when it was recreated as a rev-hungry powerhouse with the best power-to-weight ratio in the class), has been hugely successful on track, too, claiming three of the last four World Superbike Championships.
Most recently updated in 2016, the ZX-10R boasts not only 207bhp (ram-air assisted), but also, arguably, the most advanced electronics and sophisticated suspension and brakes in the class. No wonder the Kawasaki remains the go-to bike for racers and track day riders. At the TT, despite the arrival of the new Honda and Suzuki, the ZX-10R – thanks both to its impressive spec and years of TT refinement – should still be there or thereabouts, especially as it's being contested by not just No.3 James Hillier, but also up-and-coming Dean Harrison and Steve Mercer.
Norton V4 – Flying the flag
Here's something no-one in motorcycling imagined they'd see only a few years ago – a British Norton competing at the TT wearing race No.1 – but that's exactly what's happening at this year's race.
The historic brand was bought and relaunched by Midlands entrepreneur Stuart Garner in 2009 and, while the early production bikes were retro roadsters, the plan was always to be a credible TT competitor and to launch a true world-beating superbike on the back of that race experience. Finally, after a few hits and misses with a succession of Aprilia V4-powered TT racers, that day has come. Norton unveiled its all-new V4 road superbike at the end of 2016, and that bike, which will go into production later this year, is the basis of its 2017 TT racer which will be ridden by Davo Johnson (who came 7th in 2016, and starts this year at No.1) and Josh Brookes. The new racer is now based on the £44,000 V4 SS road bike, but while the roadster will use an all-new, in-house, 1200cc, 200bhp+ V4 that's still finishing development, this year's racer uses a variation of the Aprilia race engine. After Johnson's first 130mph lap last year, expectations both for the TT, and Norton's new superbike, are high.