Expert Review
Suzuki SV650 Naked (2018 - ) review
Reintroduced, updated version of classic, no-frills V-twin roadster is just as charming, useful and affordable as the original, which dates all the way back to 1999 but despite facelift is showing its age slightly.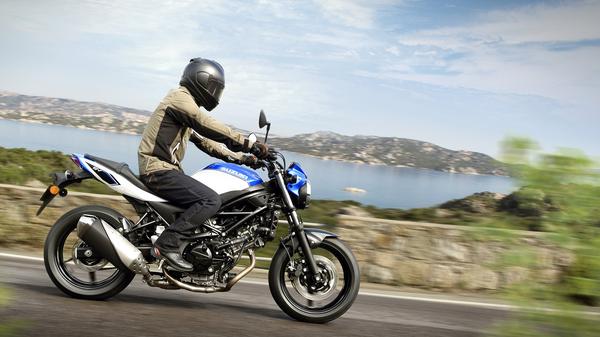 Words by: Phil West
Last updated on 8 May 2018 | 0 min read
The Auto Trader expert verdict:
Suzuki's SV650 has always ben a brilliant bike, thanks to its peachy V-twin motor, decent handling and honest and affordable versatility. This third incarnation brings its looks up to date but otherwise the appeal is the same as it ever was.
Reasons to buy:
Great value
Versatile and entertaining
Looks much improved
Design
The SV is something of a 21st century design classic with the only aspect particularly out of date being its looks. Suzuki's fixed that with this re-introduced version. Based on the SFV650 Gladius, the new SV has that bike's neat tubular steel trellis frame and uprated SV engine but now dressed in smooth and stylish bodywork along with an uprated, LCD digital dash. Not radical or groundbreaking, but handsome and enough.
Expert rating: 4/5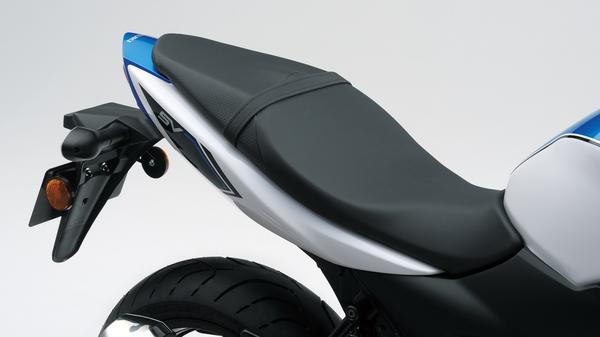 Riding position
Little changed from before, the SV is a classic, slim, upright roadster with a slight sporting attitude. As such it's natural, light and easy, which is perfect for novices, but it's also flighty, flickable and fun for more experienced riders, too. A big part of the SV's popularity over the years has been its appeal to a wide range of riders and that's still the case with this new version. Middleweights don't get much more natural and unintimidating.
Expert rating: 5/5
Practicality
The new SV is about as straightforward and simple as middleweights get - and that's both good and bad when it comes to versatility. A doddle to ride, the SV is also nimble and perky - which makes it great for slicing through city traffic and fun on a country roads blast. But being slightly small and without much by way of weather protection also reduces the SV's appeal over long distances or two-up.
Expert rating: 4/5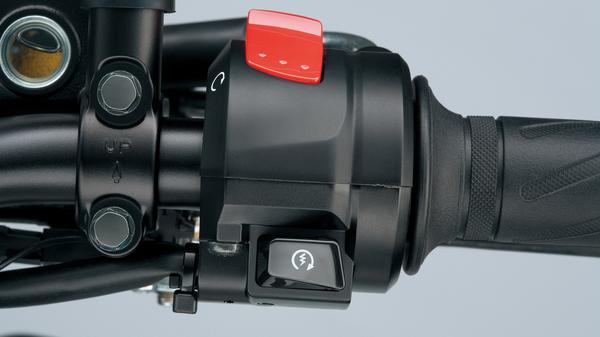 Performance & braking
A budget, middleweight twin might not be everyone's idea of excitement but the SV has always boxed above its weight. That brilliant liquid-cooled V-twin produces both a perky, thrashable 75bhp and an impressively flexible delivery that cossets novices and generally makes life easy and fun. While the twin front discs, although a little basic, considering the SV's lightweight, are more than up to the job and also have plenty of feel.
Expert rating: 4/5
Ride & handling
Again, although the SV650 has always been budget-orientated and so features only non-adjustable conventional telescopic forks along with a preload-only adjustable single rear shock, it does handle remarkably well. The ride is OK and helped by the light overall weight of the bike, while it's steering is neutral and intuitive. SV's were a mainstay of budget 'minitwin' racing for years and it's not hard to see why…
Expert rating: 4/5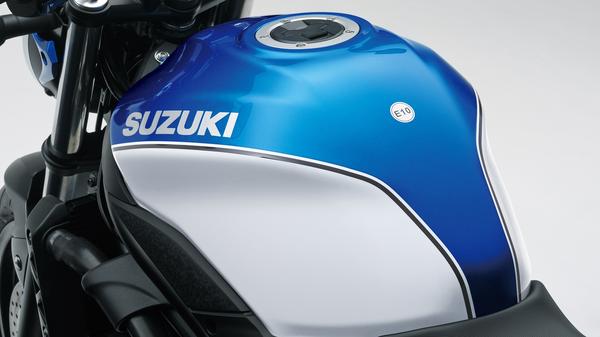 Running costs
SV650 ownership has always been a frugal, affordable proposition and the same is true with this new version. Although spirited use of those 75 gee-gees will eventually see the cute Suzuki eating through tyres, chain, brake pads etc, it certainly has less of an appetite than most while even its fuel consumption rate - at around 55mpg typically, but extendable with gentle riding into the 80s - is more than decent as well.
Expert rating: 5/5
Reliability
That lovely Suzuki V-twin engine is about as proven as motorcycle motors get, despite its likelihood of being thrashed and abused by novice owners. If looked after, there's absolutely nothing to worry about with the Suzuki SV650. But, if buying used, make sure it has been maintained and cleaned properly. Finishes and some fasteners are a little cheap and corrosion can set in if it's not been molly-coddled.
Expert rating: 5/5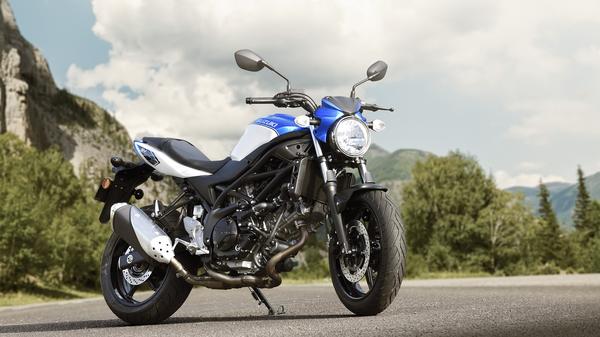 Warranty & servicing
Fairly standard fare here, too. Suzuki, as is typical among the major manufacturers, offers new buyers a two-year, unlimited mileage, parts and labour warranty with the SV650. The service schedule is fairly typical, too: the initial service is due at 500 miles with major services due every 7500miles after that.
Expert rating: 4/5
Equipment
Not much to get excited about here. The SV has always been a fairly basic, budget offering, right back to the 1999 original. That said, for its 2016 revival/update, Suzuki have added something called 'Low RPM assist', which makes pulling away at slow speed easier and helps prevent stalling while ABS, as per Euro4, is now standard and the clocks have been updated into a fairly basic, LCD digital dash. That's your lot.
Expert rating: 3/5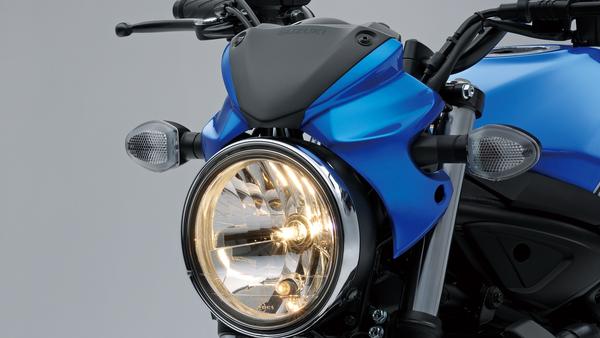 Why buy?
Ever since the 1999 original, middleweights haven't been any more straightforward and likeable than the SV650. A simple, sweet handling V-twin with bags of charm, fun and value, it's proved a massive success and has been many riders' introduction to bigger bikes - that's why it's been so successful. This updated version has all that appeal, a slightly improved spec and better looks than ever. It might not be quite as modern as Yamaha's MT-07 but as a first big bike the £750 cheaper SV's still hard to beat.
Expert rating: 4/5