Expert Review
Suzuki GSXR1000R Super Sports (2017 - ) review
We've been waiting a long time for an all-new, competitive GSX-R1000, but this top-spec R version, along with its more basic and affordable standard sibling, is more than worth the wait. It's powerful, agile, bristling with the latest electronics, good value and already a TT winner.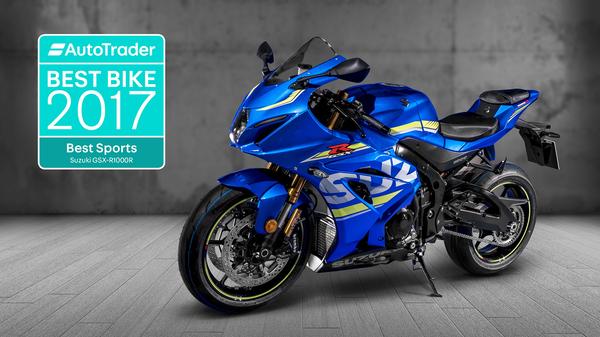 The Auto Trader expert verdict:
It's been a long time since the last truly competitive 'Gixxer thou' and this all-new version has been teased for a number of years – but it certainly delivers. There's a more affordable stock version and this VVT-equipped R with 199bhp, the latest in electronics, a great chassis and more. Welcome back, Suzuki, we've missed you!
Reasons to buy:
VVT-equipped engine is 199bhp powerful and grunty, too
Chassis up there with the best with top-notch Showa suspension and Brembo brakes
Good value compared to some (and the base version is even more)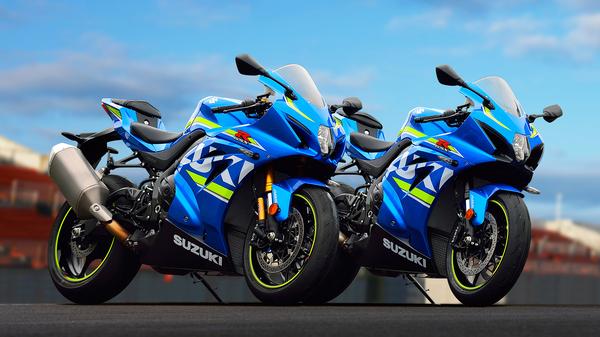 Design
We'd long known the all-new GSX-R was coming, having been teased at shows for the past two years, but don't underestimate the scale of Suzuki's achievement. To create an all-new superbike that's not just instantly competitive, but also comes with Suzuki's first superbike-style electronics package and VVT (variable valve timing) system is hugely impressive. Better still, it's not really lacking in any area, is good looking, has already proven itself as a winner on track, and undercuts many of its rivals on price, too.
Riding position
In truth, there's not much to say here other than 'it works'. Modern superbikes are incredibly focused and single-mindedly compact, with little consideration for anything other than speed, and the compact Suzuki is no different. That said, once it's set up, the new GSX-R is as comfortable as most rivals and puts the rider in perfect control, looking over its new, multi-function, LCD dash.
Practicality
Again, in truth, most modern superbikes pay little consideration to practicality, that would compromise their sporting and track ability, and the new GSX-R is no different. In 'R' trim, in particular, the GSX-R is built primarily for the track. By the same token, though, it's no worse than rivals such as the ZX-10R, Fireblade, and S1000RR, is better than some (R1 and Panigale) and there's always the more basic, affordable GSX-R1000 version for street riders.
Performance & braking
We can't overstate how impressive, straight out of the box, Suzuki's new superbike is. In R trim, the all-new, VVT-equipped, 999cc four-cylinder unit is 199bhp powerful and yet impressively flexible, too. While this is all backed up, enhanced and made safe and easy to ride by the Suzuki's equally impressive all-new electronics package, which includes three riding modes, wheelie-, launch- and 10-stage traction control, all easily controllable via the new dash. Meanwhile, the brakes are an uprated Brembo system, which is hugely powerful and benefits from cornering ABS.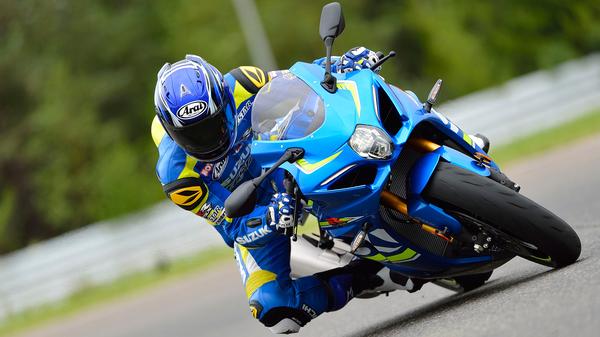 Ride & handling
Top-notch Showa 'Balance Free' multi-adjustable forks and rear shock give a plush ride for the road. On track, once set-up, and thanks to a compact frame and sharp steering geometry, the new GSX-R is nimble, surprisingly stable at speed and effective. In short, overall, Suzuki's new superbike is right up there with the very best from Kawasaki, Ducati and Yamaha. No mean feat.
Running costs
Running a top-spec superbike is never cheap. High insurance and servicing costs, plus a healthy appetite for consumables such as tyres, brake pads, fuel, chain etc, see to that. However, Suzuki's newcomer is certainly no more expensive to run than its rivals and is cheaper than some. On top of that, the more basic GSX-R1000 variant is available a price far cheaper than all the Suzuki's major rivals.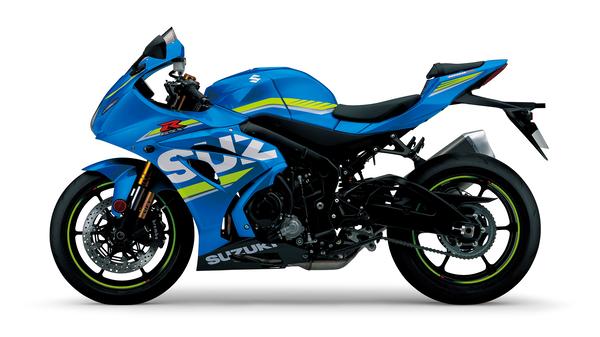 Reliability
Yes, it's too early to be certain, seeing as Suzuki's newcomer is a ground-up, all-new model for 2017, but GSX-R1000s date back to 2000 and have an enviable reliability record despite years of unrelenting abuse; their engines, in particular, have proven very solid. What's more, Suzuki has really pushed the boat out with this new model, so overall, although we're leaving a little doubt just to be prudent, we've few real concerns.
Warranty & servicing
The new, limited edition GSX-R1000R, along with its more standard GSX-R1000 stablemate, both come with the expected two-year/unlimited mileage manufacturer-backed parts and labour warranty. The newcomer's service schedule is fairly typical for the class, too, although servicing cutting-edge superbikes never comes cheap, and the R's pioneering VVT system inevitably adds to the complexity.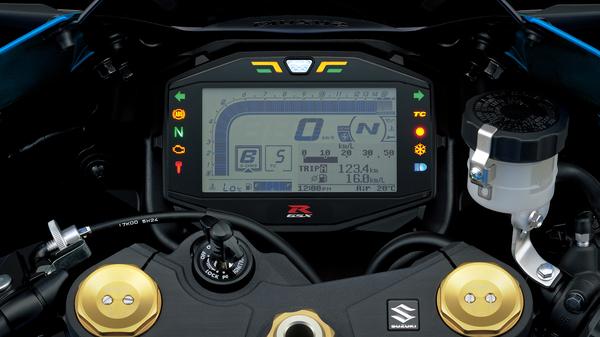 Equipment
Where to begin? Suzuki's ambition from the outset with its all-new GSX-R1000s was to blast back to the very top of the superbike category and, to help achieve that, the Japanese manufacturer has sprinkled its newcomer with all the latest superbike goodies. That extends to a comprehensive suite of electronic rider aids, including riding modes, traction control, cornering ABS; colour TFT digital display; the very best Showa suspension and Brembo brakes; all-new aerodynamic bodywork and so on. As a superbike, it wants for nothing.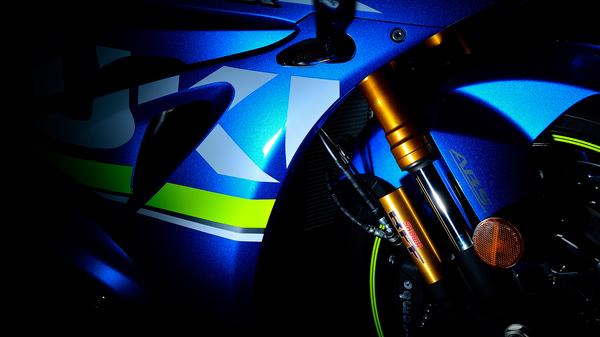 Why buy?
Simple: for the best part of a decade, Suzuki's GSX-R1000 has been a conspicuous also-ran in the superbikes category. An OK roadbike, sure, but simply left behind on track by ever-more-refined, sophisticated and potent rivals from Kawasaki, BMW, Ducati and more. Now, with the all-new GSX-R1000 and, particularly in top-spec GSX-R1000R form, it's back and, if not conspicuously the best, is certainly a real contender. Welcome back GSX-R thou', we've missed you.