Expert Review
Silence S01 Scooter (2021 - ) Electric review
The combined issues of urban air quality, congestion and Coronavirus are accelerating demand for smaller, affordable electric vehicles. The Silence S01 provides a truly credible and environmentally friendly offering.

Words by: Auto Trader

Additional words by: Auto Trader
Last updated on 6 December 2021 | 0 min read
The Auto Trader expert verdict:
Battery size has been a real limiting factor for electric scooters, but the Silence S01 looks set to change that. The Barcelona-based electric scooter company has developed a removable battery solution that is innovative, proven and deeply practical, while offering it at a price that is comparable with more conventionally-powered rivals. This is a brand that is single-handedly plotting the extinction of the petrol-powered scooter.
Reasons to buy:
Best-in-class electric range
Practical battery charging
Affordable running costs
Design
Spanish company Silence may have only been established in 2012, but the company prides itself on its local design and production teams. It is keen to stress the S01 has been conceived from the ground up as an electric vehicle for Europe, and has been developed around an innovative, removable battery pack (see Practicality). Rather than embrace the elegant aesthetic of a Vespa, the S01 follows a more contemporary design language with bold graphics and even bolder colours, including this iguana green. The dark-coloured, spoked front wheel provides strong contrast, while the single-sided swingarm and solid rear wheel - the hub houses the electric motor - offers more visual interest.
Expert rating: 3/5
Riding position
With no concessions to an internal combustion engine, the seat position, step-through space and stowage all remain remarkably familiar. Expect a perched riding position with a low seat and narrow running boards that will allow most riders to get both feet flat on the floor. Those lankier in limb (including this test rider) may appreciate additional recesses moulded into the front leg shield to increase comfort over long journeys, but it isn't problematic. The digital instruments are clear and logically presented, while the mirrors are well located and vibration-free, too.
Expert rating: 3/5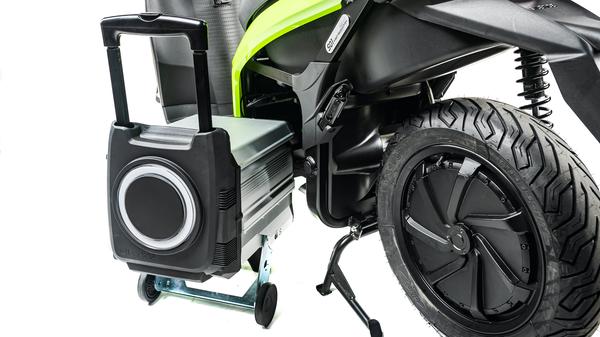 Practicality
The defining feature of the S01 is its ingenious and patented removable battery system. While the scooter is able to charge in situ via any three-pin plug connector, owners have the added practicality of being able to disconnect the battery and charging it at any 240V socket. The uncoupling process takes a matter of seconds and reveals a set of wheels and a telescopic handle, similar to a piece of carry-on cabin luggage, that help you pull the battery out of its mounting. Admittedly, this is 40kg worth of cabin luggage but the casters and bearings provide smooth, effortless progress to transport the battery. This process was tested with frequent regularity with no connection issues or faults, so we're convinced the functionality would be a gamechanger for those riders who don't have access to off-street charging or live on the 12th floor of an apartment block. The underseat storage - accessed by compressing both brake levers when the bike is on its centre stand - is completely separate from the battery housing and has been generously sculpted to accommodate two full-face helmets, or a bike chain and cover. Most electric scooters on sale are able to offer either big batteries (and range) or a large underseat compartment. The Silence S01 manages both. Thanks to its integrated electric motor in the rear wheel, the S01 also has a low-speed reverse gear.
Expert rating: 5/5
Performance & braking
The 5.6kWh battery offers nearly twice the capacity of rivals from Vespa or NIU, and is made from a bespoke sequence of cylindrical cells manufactured in house. It also uses a bespoke battery management system, while the 7kW Bosch motor provides the equivalent performance of a 125cc petrol engine without any tailpipe emissions. The S01 has a top speed of 62mph and an official range of 80-miles, although this is dependent on which of the three rider modes you adopt: 'Eco' will help you realise that maximum range, 'Sport' will help you achieve the top speed, while 'City' will give you a range nearer 60-miles with all the urban performance you could ever wish for. Given the average UK commute is 10-miles, you'd only need to plug in once a week; a full charge taking less than eight hours. The front 260mm and rear 240mm disc brakes are high quality and linked, meaning that if you pull one lever, both brakes engage. Rolling off the throttle elicits a smooth coasting motion, and it's only when you squeeze the right lever that you feel any semblance of regenerative braking. There's a faint-yet-noticeable pulsing in the deceleration effect, which doesn't impact braking efficiency, but does make you aware of a motor trying to recuperate energy. While other electric scooter rivals have an (often dangerous) 'limp home' mode that automatically cuts performance when the range reaches a certain threshold, there is no such hindrance with the S01.
Expert rating: 5/5
Ride & handling
You'd think that a bike powered by batteries would require a firm suspension set-up to keep all that substantial mass in check. Yet given the ground-up design roots of the S01, the kerbweight is surprisingly similar to the wet weight of a petrol-powered Vespa GTS. We also have the cobbled streets of Barcelona to thank for the ride quality, which is pliant, while the low-set battery and motor helps keep the bike poised over bumps and potholes with turn-in response feeling immediate.
Expert rating: 4/5
Running costs
The Silence S01 is competitively priced against more conventional, petrol-powered rivals and, being fully electric, benefits from no annual Vehicle Excise Duty. One full charge of the battery costs less than one British pound sterling, even without navigating off-peak tariffs, meaning you can travel for a faintly believable 1p per mile. At this stage, it's worth reminding commuters that a London travelcard for Zones 1-4 costs more than £2000 per year. When it comes to servicing and repair, Silence estimates that an EV's reduction in components and mechanical consumables will also cut your annual maintenance fees by at least one third.
Expert rating: 5/5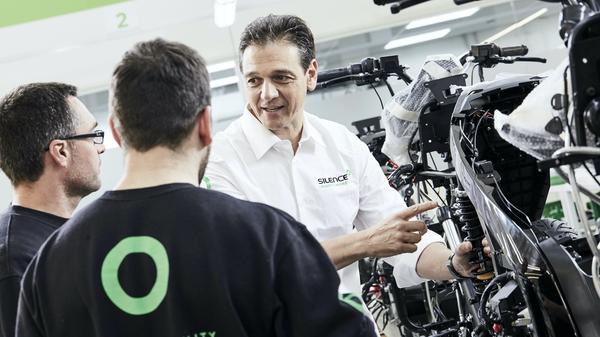 Reliability
All S01 scooters are assembled by the company's production facility in Barcelona, meaning Silence has complete oversight to maintain the highest quality control standards. Before selling to the consumer market, Silence originally developed its electric scooters for the Spanish Police and Spanish Postal Service and has accumulated in-field data that suggests the batteries retain 97% of their charging capacity after 25,000-miles and 480 charging cycles. For a further seal of approval, the Volkswagen Group's SEAT brand has announced it will also be licensing the S01 and remarketing it as the SEAT MÓ.
Expert rating: 4/5
Warranty & servicing
Silence offers an industry-standard two-year warranty on all its scooters, as well as a three-year warranty on the battery and two years' AA UK roadside assistance cover. The brand is now officially on sale in the UK, so there's an emerging network of national distribution and service centres.
Expert rating: 4/5
Equipment
All customers have free access to a dedicated Silence app, available for both Android and Apple devices. It's the sort of app that Harley-Davidson charges its Livewire customers for and allows you to remotely review the location or charging status of your bike, your journey history and how much carbon you've helped to save. There's a further function that allows you to remotely unlock your bike, should you wish to let anybody else ride it. A tall screen and USB connector are welcome optional extras that are available, while LED-backlit hand controls, heated grips and a lockable front glovebox would be welcome additions for UK customers in the future.
Expert rating: 4/5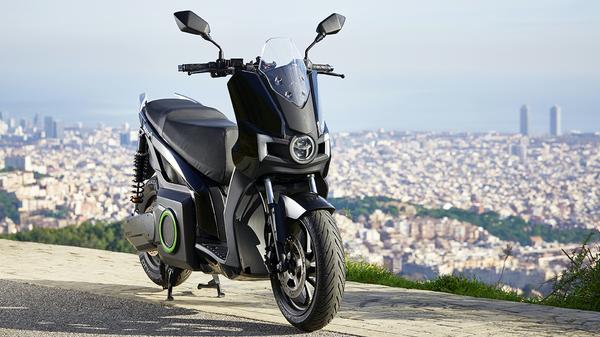 Why buy?
Based on a combination of AutoTrader data and anecdotal evidence, it seems more people have been purchasing used vehicles as travel restrictions have lifted, in order to avoid returning to public transport. If that sounds like you, then an electric scooter like the Silence S01 could be a much better fit for your needs. It's a commuting solution that offers heaps of practicality and value to boot, while also being environmentally friendly.
Expert rating: 5/5