Expert Review
NIU NQI Moped (2021 - ) Electric review
NIU (pronounced 'new') may be an, ahem, new electric scooter brand to the UK but this Chinese company is already firmly established in the Far East, feature Bosch motors and Panasonic batteries and their UK three-scooter range starts at just £2000 with its range topper being the GTS Pro.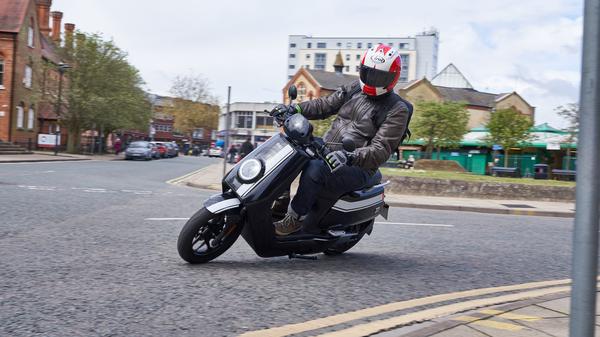 The Auto Trader expert verdict:
NIU electric scooters are new to the UK and, with prices of the Chinese machines starting at just £2000, they're more than worth a look with the range-topping, A1/125-equivilent, £3600 NQI GTS Pro, with a 45 mph top speed, dual removable batteries and up to 100-mile range, standing out.
Reasons to buy:
Among cheapest electric scooters so far
Clean, simple, funky design
Ease of use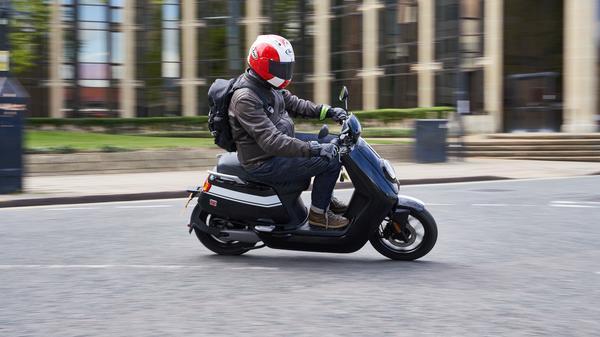 NIU NQI GTSPro electric scooter (2021-)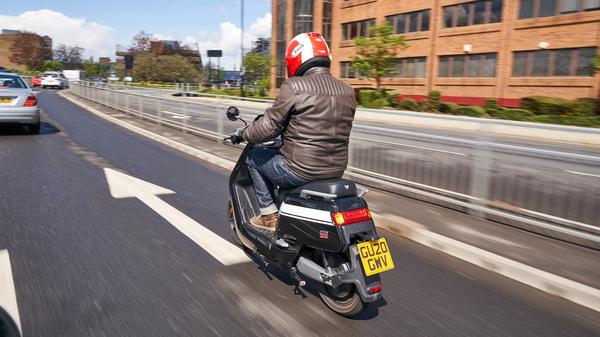 NIU NQI GTSPro electric scooter (2021-)
Design
Chinese newcomers NIU are bringing three machines into the UK in 2021 – the funky UQI GT Pro and MQI +Sport (both of which are 50cc equivalent so can be ridden from 16 or on a car licence and have a 28mph top speed, up to 50 mile range and cost £2000 and £2150 respectively) and the range-topping NQI GTS Pro we're focusing on here. This can be ridden on an A1 licence with CBT, costs £3600, has a top speed of 45 mph and, thanks to dual removable batteries, a range of up to 100 miles. All are clean, modern designs and reasonable quality.
Expert rating: 4/5
Riding position
The GTS Pro has a step-thru riding position typical of most smaller wheeled, conventional petrol-driven 125s and is small, 'cute', sufficiently light and unintimidating enough to not deter even raw novices. The bars are narrow and close to the rider and all the controls are easy and idiot proof. On the slight downside, though, that 'cuteness' means it's also a little on the small side – if not almost cramped – for larger riders of over six-feet or so, although in reality that's unlikely to apply to most purchasers.
Expert rating: 4/5
Practicality
Getting going is, as you might expect, as easy 'as' – turn the key, flick the sidestand up, hold the brake, prod the green starter button on the right bar and away you go – silently. Even with two batteries the GTS Pro is decently light and round-town riding is so simple your granny could do it. Then things start to get a little more debatable. Although the MQI has a little bag hook behind its leg shields, there's no luggage space under the seat as you'd usually find with a conventional petrol scoot as that space is taken up by the battery – although that's no massive failing. We didn't get a chance to fully test range, either, although understand it's around 50 miles in its sportier mode and 100 in economy whereas many petrol scooters are capable of 150 miles+. Both batteries can be charged in situ or easily removed and taken indoors where each takes about three and a half hours to charge.
Expert rating: 4/5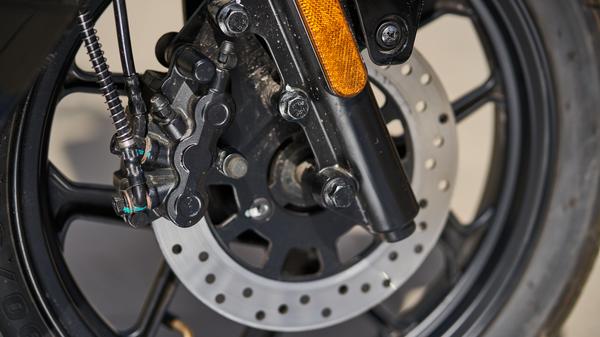 NIU NQI GTSPro electric scooter (2021-)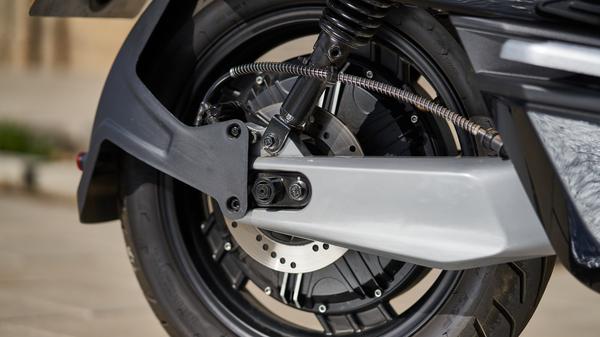 NIU NQI GTSPro electric scooter (2021-)
Performance & braking
Power is by a Bosch 60v 3aH motor and three modes are selectable via a sliding toggle switch on the right bar – Sport, Dynamic or E-mode, Sport being the fastest but also the least frugal. Being electric, initial accelaration is brisk and impressive (although it did hesitate occasionally and irritatingly from a completely closed throttle), which is useful away from junctions or traffic lights around town. 35-40mph is reached pretty quickly, after which it starts to tail off, peaking at about 45-50, but for a round town commuter that's mostly ample. In sport mode, likely range is 50-60 miles but keep it in E-mode, if you can which will extend it to around 80. The front single disc brake is mostly adequate but serious stopping benefits by also using the rear via the left hand lever.
Expert rating: 3/5
Ride & handling
Where the UQI is a strikingly refreshing, semi-bicycle style machine that, although crude and basic, could easily become cool among teens, and the MQi+ Sport is more sensible, like a small-wheeled, pseudo 50cc scooter, the range-topping NQi is more akin to a conventional, 125cc scoot. It's still not exactly big but its larger 14in wheels give decent stability, it's roomier and all-round more substantial, its extra weight helps it be decently planted and yet it's still nimble and easy to ride. The suspension isn't the best but is adequate and overall is on par with most petrol, 125cc rivals.
Expert rating: 3/5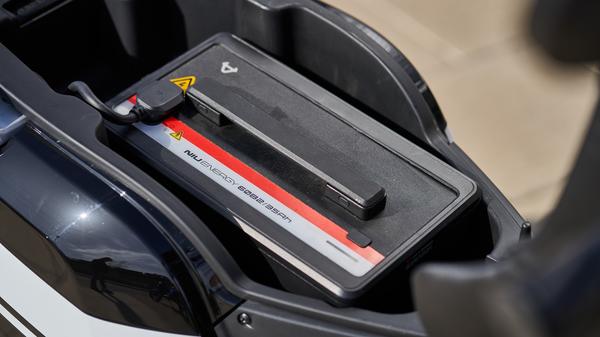 NIU NQI GTSPro electric scooter (2021-)
Running costs
This is where the new breed of electric scooters like the NIU NQi GTS Pro get interesting. Although it's not exactly cheap at £3600, nor is it any more than the latest and best petrol alternatives such as Yamaha's new NMAX 125. Then, of course, from the moment you buy it things just start getting cheaper. There's no road tax, an 80-90-mile recharge costs pennies and considering the performance, direct transmission etc, there's very little wear and tear either. Our only question mark (and the reason for docking one mark) is the NIU is also, ahem, yes again, 'new', and so unknown as a brand, so we have to be cautious about likely residual values when you come to selling it on.
Expert rating: 5/5
Reliability
Another mixed bag. Although the Bosch motor and Panasonic battery are welcome, reassuring, quality touches, the design is impressively modern and build quality is generally decent, all of which bode well for the NQi's likely reliability, there's also no getting away from the fact that this is also an all-new, unproven machine from a Chinese manufacturer – albeit one with a better pedigree than most. That said, we've no specific cause for concern.
Expert rating: 4/5
Warranty & servicing
Reassuringly all NIU products come with a manufacturer-backed two-year warranty from new for all parts and labour, which should give plenty of peace of mind. In addition, being electric there are very few mechanical moving parts so little requires servicing although annual, brief check-overs are undertaken.
Expert rating: 4/5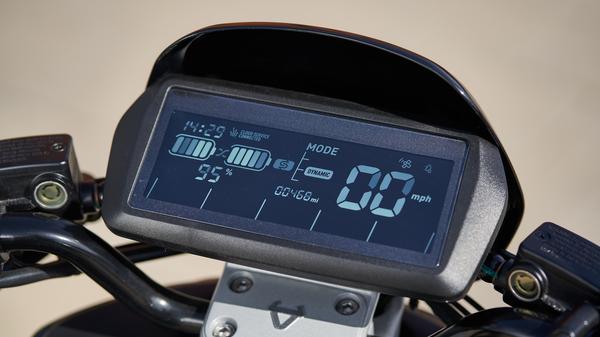 NIU NQI GTSPro electric scooter (2021-)
Equipment
Although the NQI GTS Pro is NIU's flagship bike and as such better equipped than both the ultra basic UQI and MQI models, there's still not much to get excited about. That said, the colour LCD digital dash is large with big digits that are easy to read, displaying mode, speed, range, remaining battery life and so on. There's cloud connectivity, a special app which helps track your bike. The indicators have a novel chiming tone you can alter to your own preference and there's a USB charging point, too.
Expert rating: 3/5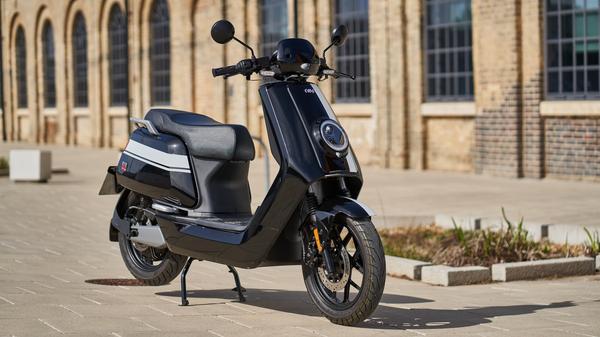 NIU NQI GTSPro electric scooter (2021-)
Why buy?
The argument for electric scooters in particular is getting stronger and the choice available more varied, compelling and affordable – and the new NIU line-up only adds to this argument. It's affordable, stylish, more than competent, easy to ride, has the performance to do the commuting job and, best of all, costs buttons to run. Yes, there remain question marks about durability, this is a new name to the market and dealers are fairly few and far between (although this is rapidly improving) but there are more plusses than ever before to buying an electric scooter like this.
Expert rating: 4/5