News
New Suzuki Burgman 400 scooter on sale now
The latest version of what Suzuki says is the original 'maxi scooter' is showrooms now, with a new look and more practicality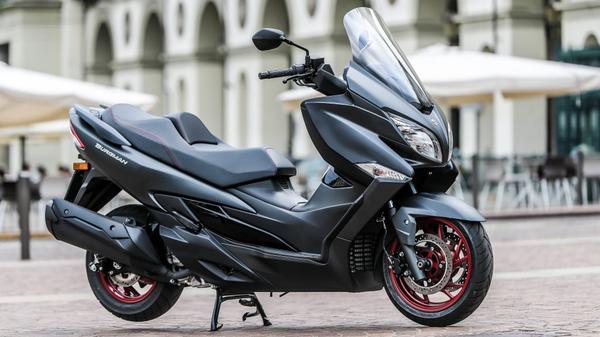 New 'upswept' design, along with LED lights
More practicality, with top box available as an option
Costs £6299 - or £44 a month on PCP deal
Suzuki's new luxury maxi scooter, the Burgman 400, is now available in dealerships, with sharper styling, sporty handling, and increased practicality thanks to its storage capacity and added security features.
Suzuki says it invented the maxi scooter when it launched the original Burgman 400 in 1998, and the latest model gets a new, upswept design, as well as new LED headlights, position lights, and tail lights. Sporty handling compliments the new looks, courtesy of a larger front wheel, new suspension, and a 7kg weight reduction. On top of that, the scooter also boasts high levels of practicality, with average fuel economy of 71mpg and under-seat storage of 42 litres. Up front, there are two additional storage components, totalling 6.3 litres, with one housing a 12V socket, ideal for charging phones or sat-nav devices. For additional storage, there's also a top box available as an accessory.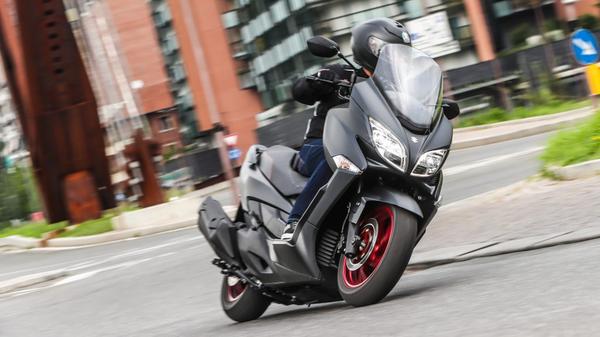 For added peace of mind when parking, the new scooter has added security features such as an immobiliser that uses an electronic identification system in the owner's key to prevent unauthorised starting of the engine. Meanwhile, a magnetic cover protects the ignition switch for added security, and will only open with the owner's key. A built-in chain lock gate also allows owners to pass a chain lock through the bodywork when parked, to loop around a lamppost or other immovable object.
The Burgman 400 costs £6,299, but on Suzuki's Flexible Finance Scheme, and as part of a PCP deal, buyers will pay £44.40 per month over three years, with a final repayment of £3,120 and deposit of £2,500. For those who prefer a hire purchase deal, the same deposit means the Burgman 400 can be yours for £121.39 per month, also over three years, with no final repayment.