Advice
New or used 125? The pros and cons
Which 125 should you go for on a £2K budget – a reputable but three-year-old used machine or a brand new budget one?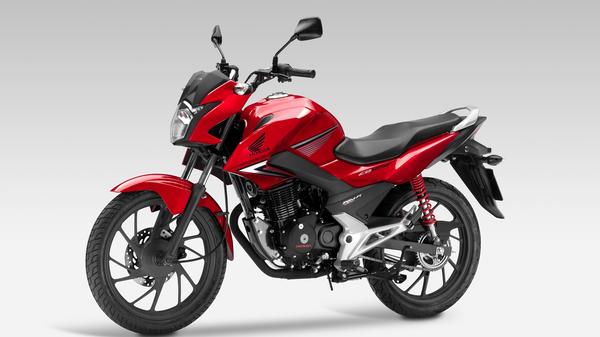 It's the age-old dilemma – should you buy a brand new motorcycle or save money with a used one? And it's a never more difficult choice than when getting on the road for the first time, when money's probably at its tightest, with an A1 licence 125.
It's a question that's been brought into particularly sharp focus recently by some of the latest bikes onto the market. Take 125cc roadster commuters for example, single cylinder, four-stroke, easy to ride and ultra-economical bikes, which are about as straightforward as they come. But are they? At the priciest end of the spectrum (although even then it's not exactly expensive) you've
Honda's CB125F
. Introduced in 2015 it costs £2799 new and is a basic-but-smart, twin shock, air-cooled, four-stroke roadster that comes with a two-year warranty and is capable of well over 100mpg. In addition, the cheapest three-year-old used examples now go for around £1999. Alternatively, at the cheapest end of the spectrum, there are bikes like Chinese manufacturer Lexmoto's new – and on face value very similar –
ZSX-R 125
that costs, brand new – you guessed it – an identical £1999. Both options have their pros, both their cons – but which is best for you? AutoTrader finds out…
2015 Honda CB125F (£1,999)
Bikes don't get much more simple – or successful – than Honda's CB125F. Introduced in 2015 as a successor to the equally simple CBF125, the little 125cc machine is classic Honda commuter. The air-cooled, fuel-injected engine produces an adequate if unstartling 10.5bhp. With a backwind you might see 70mph but the rest of the time it's workmanlike, soft and capable of returning up to 150mpg.
The chassis, too, has few frills with spindly forks, a twin shock rear end and adequate if uninspiring equipment – but it does the job. The CB is a doddle to ride, has Honda's reputation for durability and reliability, is very economical and has good residual values, too. But nor is that the whole story. Though a Honda and, we're sure, built to Honda's usual exacting standards, the
Honda's CB125F
is actually made in China. On top of that, as we're only considering used, three-year-old examples here, machines that fit into this £1999 price category are likely to have covered at least 4000 miles and may show the wear and tear that goes with that including to tyres, chain, brake pads and so on. Finally, the manufacturer warranty will by now have expired as well.
Pros and cons at a glance
Pros
Reassuring brand
Proven ability and economy
Good residuals and easy resale
Cons
Wear/tear after 4000+ miles
Warranty expired
Although a Honda, actually built in China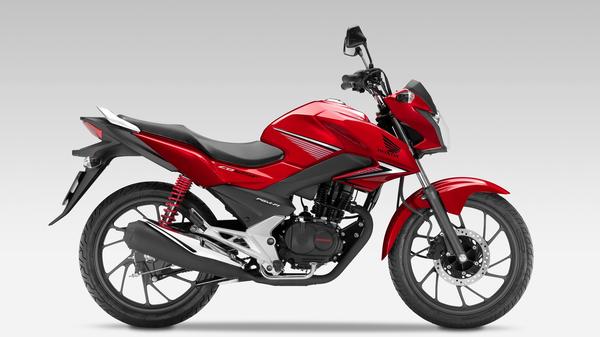 2018 Lexmoto ZSX-R 125 (£1,999)
Lexmoto are one of the leading and most successful examples of a new breed of Chinese manufacturers whose bikes, usually Japanese-alike 125s, have been coming into the UK in increasing numbers over the past decade. Machines like the Lexmoto XTR125, which, in many ways, is a cheaper, more crude copy of Honda's old CBR125F learner sports, have proved increasingly popular for one over-ridng reason – price. You can still buy a brand new XTR for just £1,399. Honda's latest
CBR125R
– which, admittedly, is now in a different league in terms of technology and spec – is £3,799.
But when it comes to roadster 125s, with less emphasis on performance and style, the differences are fewer and less important. Indeed, the new ZSX-R is an uprated version of the previous ZSX and now offers a spec very similar to its Honda counterpart. The Lexmoto's uprated engine, for example, is a similar, air-cooled, fuel-injected design producing an identical 10.5bhp to that of the
CB125F
. While its chassis actually bests the Honda in having a monoshock rear end and inverted forks at the front compared to the CB's twin shocks and conventional forks. The Lexmoto also has LED indicators and a new digital dash including fuel gauge and gear indicator. Plus, as you're buying new, you not only benefit from the two year warranty the Honda lacks but have none of the wear and tear associated with a used machine. Again, however, that's not the whole story. On the downside, although Lexmoto's credibility is growing, as a brand it still can't hold a candle to mighty Honda (even though both bikes are made in China). Although the riding experience is similar, there's also no doubt that the Lexmoto still feels a little flimsier and less durable. And, although plenty of dealers exist, Lexmoto haven't the pedigree or reassuringly fancy showrooms of their Honda counterparts. Finally all of that also knocks on to residual values. After a year, a
Honda CB125F
is still easily worth £2,300. A year old
Lexmoto
has typically lost around 30% of its value…
Pros and cons at a glance
Pros
A brand new bike
Two year warranty
Spec and performance virtually identical to the Honda
Cons
Brand lacks kudos of Honda
Reliability less certain (but you do have a warranty)
Residuals notoriously poor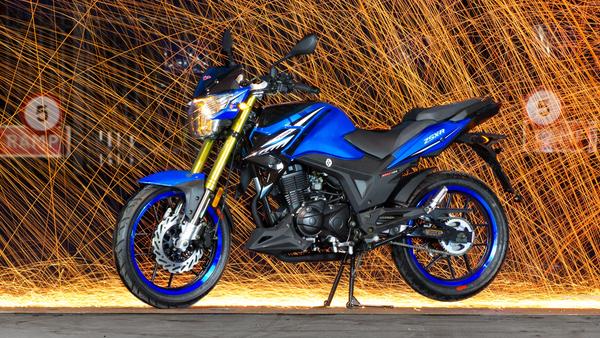 Verdict
Rarely has the expression 'You pays your money, you takes your choice' been more true. In simple terms there's a strong case on either side. The Honda is a great bike with fabulous economy and plenty of peace of mind. BUT there will be wear and tear, the warranty will have expired (but sometimes you can buy an extended one) and, actually, it's a Chinese built bike, too.
The Lexmoto, on the other hand, although an often much-derided 'Chinese cheapie' is, as this latest offering proves, now much better than many expect, has the allure of being a new bike AND has a two year warranty. Sure, its resale price might plummet but, for a bike you might only own for a year – as most will considering the very nature of the machine – that's a very tempting proposition indeed…
Looking to buy a 125cc motorcycle or scooter?