News
New electric bike brand lands in UK
Three-model Ovaobike range set to be followed by three more.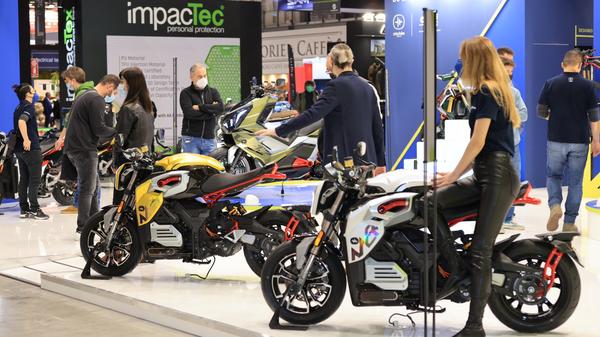 Words by: Phil West
Published on 26 May 2022 | 0 min read
The electric bike market is hotting up even more with the arrival in the UK of yet another Far East-built brand.
Ovaobike is a premium, Taiwan-built maker with a family of credible machines ranging from 125cc equivalent, 14-inch wheel 'fun bikes', which start at just over £9000, all the way up to full-size, 17-inch wheeled electric café racers. All have quality features such as switchable riding modes and Brembo brakes, which help justify their more premium prices and all are significantly more 'high-end' than the bulk of the recent flood of Chinese built, slightly basic, 50-125cc equivalent commuter scooters which have dominated electric arrivals in recent months. Unveiled in Europe at the EICMA show in Milan last November they are now being brought into the UK by the freshly set-up Rainbow Electric Motorbike Company which has just been established in Devon by Ian Johnson and his partner Christine. Their first offering will be the 14in wheel fun bike called the MCR (for 'Mini City Racer') which is available in three different 125-300cc equivalent forms – the MCR-H, MCR-M and MCR-S.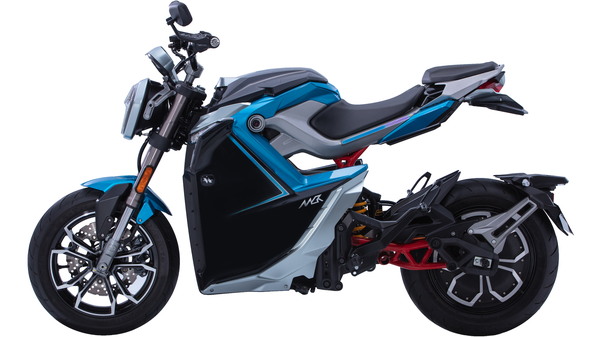 Ovaobike MCR-H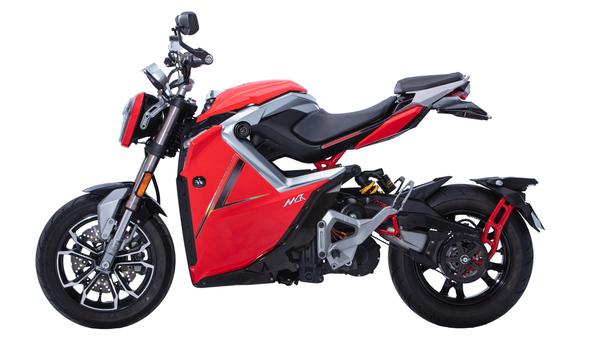 Ovaobike MCR-M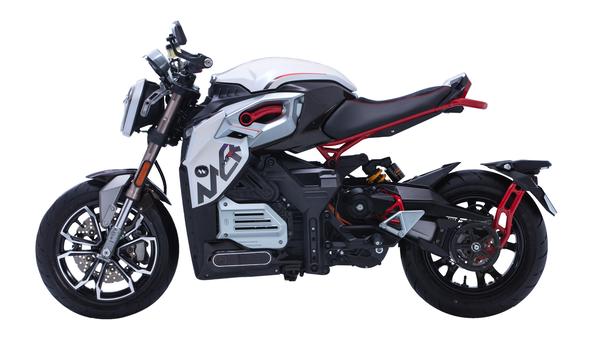 Ovaobike MCR-S
The H is the base model, has a 125cc-equivilent 9.1kW (12bhp) hub motor, 4.8kWh battery and is £9250. The mid-range 'M' and top-spec 'S' both have a more powerful 17kW (23bhp) motor, twin 9.6kWh battery, regenerative braking and are claimed to be good for 80mph with a range of 140miles.
There are also switchable modes, LCD dashes, impressive detailing, quality cycle parts including Brembo brakes and even a novel 'Turbo' button which briefly boosts power by 10% if over 50% of the battery life is left. The 'M' is priced at £12,550 with the single seat 'S' £13,500. But that's just the start. Three further all-new, full-size Ovaobike models are also planned to arrive before the end of the year which comprise: an MXR off-road style machiner; a modern-looking, mid-range CT-X scooter and the retro-style, 17in wheeled CR-21 café racer.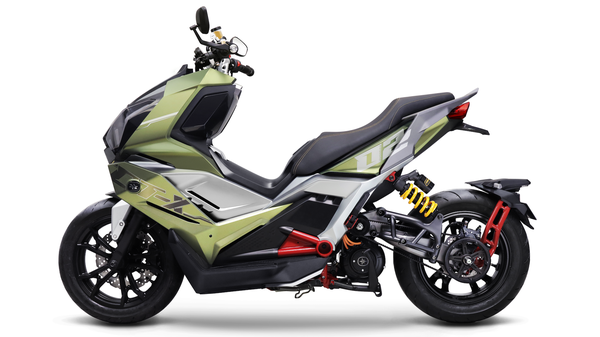 Ovaobike CT-X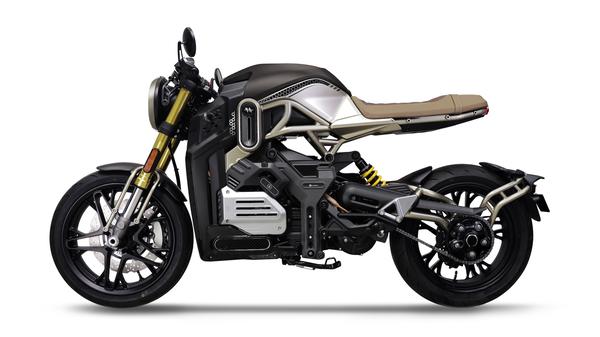 Ovaobike CR-21
Ian Johnson, who heads up the new UK importers, is a devoted Ducati fan and, with his partner Christine, had been looking for a new business opportunity after their previous caravan company was hit by Covid.
"We'd been in talks over last 8-9 months, met them at their European office in Utrecht, Holland, were impressed with the bikes and invited to be UK importers," Christine said, adding that importers in Italy, Germany, France and more have also recently been set up for the brand. "We were very, very impressed with the quality," added Ian. "The detailing, the quality – they're not plasticky like some – if they can convert a Ducati fan like me they can convert anyone – they go really well, too. If I had to compare them to anything they're a bit like Zeros but less plasticky, nearly full-size fun bikes on 14in wheels." As well as importing the new company will also be retailing from its brand new showroom in Ashburton, near Newton Abbot. Two demo bikes are already available with more expectedly imminently. For more info go to: www.rainbowelectricmotorbikecompany.co.uk.