Advice
Motorcycle terminology explained
Interested into getting on the road on two wheels but confused and alienated by all the jargon? Unsure as to what a 'belly pan' or 'tail tidy' is, and what you do with them? Baffled as to whether you need a 'Sissy bar' or a 'Hugger'? Well, worry no more.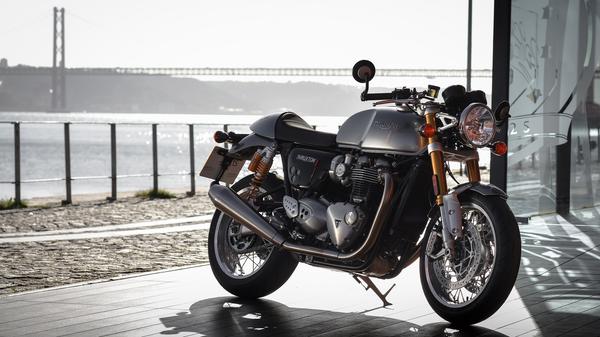 Although these and many more biking terms frequently crop up in the descriptions of new and used motorcycles on AutoTrader, they're also easily explained and understood. Here we round up the most common and most confusing, and put them into plain English.
ABS
Anti-lock Braking System. System that senses when a tyre is about to lose traction during braking and decreases braking force to prevent the tyre locking up and skidding. Compulsory on all new motorcycles as part of the introduction of Euro4 in 2017.
Ape hangers
Ultra-high handlebars occasionally found on custom bikes usually with the handgrips at or above shoulder level. This causes the rider to look as if they are hanging like an ape from a branch, hence the name.
Belly Pan
The part of a motorcycle fairing that covers the front and underneath of the engine, ie its 'belly' – hence the name.
Billet
Usually applied to items machined from solid aluminium bars, or billet. So, for example, you can get 'billet' levers, or master cylinder caps, or a whole range of other custom accessories.
Brake upgrades
As with most other aspects, there are high performance brakes and lower performance ones. With disc brakes, in simple terms, the larger the discs and the more powerful and sophisticated the brake calipers, the better the braking performance. Modern caliper improvements include multiple pistons (four, commonly), radial mounting (which positions the caliper into its optimal position) and one-piece construction (with fewer moving parts all the caliper's force is applied directly to the disc). Brembo brakes are commonly considered to be among the best.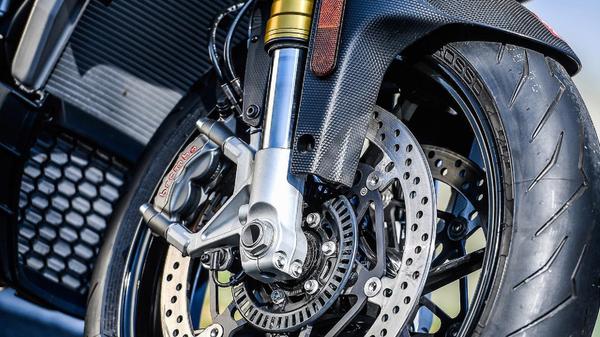 Clip-ons
Individual sports handlebars that attach or 'clip' directly to the top of each fork tube and thus give a more direct steering response.
Compression and rebound damping
The main types of damping action that take place in a suspension unit. Compression damping occurs when the unit is compressed, the initial action. Rebound defines the return stroke of the suspension. Often these rates can be adjusted, particularly on more sophisticated sports machines.
Crash protectors/bungs/mushrooms
Usually plastic 'bumpers' that attach to a motorcycle frame to protect the machine if it is dropped or in a crash. Sometimes called mushroom because of their shape. R&G is a popular make.
Double Bubble Screen
A type of fairing screen that, as the name implies, has two blisters, or bubbles, on top of each other, to increase rider protection.
Hard tail
A motorcycle, usually a chopper or cruiser, with no rear suspension. This results in a stiff ride or hard ride which, despite the discomfort, some prefer for the purer looks of the machine. Harley-Davidson Softails are designed to have the Hardtail look but a smooth ride via a carefully hidden rear suspension system.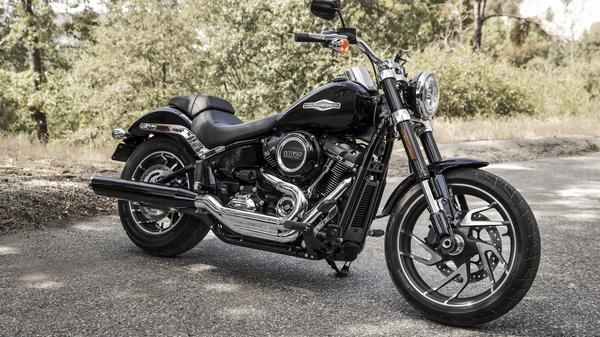 Highway pegs
Foot pegs mounted far forward on the machine, usually a cruiser, that allows the rider to stretch his or her legs further forward for a more relaxed riding position.
Hugger
A rear mudguard, which, instead of being mounted to the machine's rear subframe is attached to the swingarm, closely encapsulating or 'hugging' the rear wheel to minimize spray and dirt.
Inverted or Upside-Down (USD) forks
Telescopic forks in which the lower section telescopes into the fixed upper tube. As the outer tube is thicker and thus stronger this has become the usual system for performance machines. Historically, however, forks were positioned the other way round, hence the term USD or inverted.
Power mode
Due to the proliferation of electronic fuel injection in recent years, commonly controlled by electronic engine management systems, this has also allowed a growing number of electronic engine and performance devices, most commonly switchable power settings, or 'modes'. Also sometimes called 'Riding modes', although this can include other factors, as well as engine power, such as braking performance, suspension settings etc.
Quickshifter
A race-developed mechanism, which enables electrically-controlled, ultra-fast, clutchless gear-changes.
Race can
'Can' is common jargon for the silencer end part of a motorcycle exhaust. These can often be replaced with aftermarket items, sometimes for performance reasons, by allowing freer exhaust flow, and/or for a noisier sound (although this can often exceed legal limits and won't pass the MoT).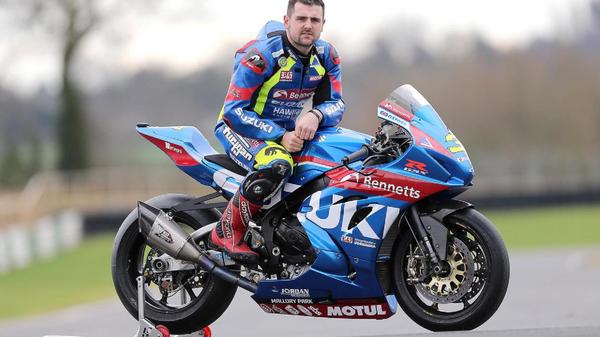 Rearsets
Foot controls that have been relocated at the rear of the motorcycle, usually to enable a more prone rider position on sports machines. Can be bought as accessories.
Seat cowl
A final drive mechanism whereby power to the rear wheel is transferred via a rigid shaft in place of the more common chain or belt. Belts and chains wear out faster, are dirtier and require more maintenance. Conversely, a shaft drive is usually heavier.
Sissy bar
A passenger backrest found mainly on cruisers, which can be added as an accessory. So named because passengers who need one were considered 'sissies'.
Steering lock
This is actually a term referring to two very different things. The amount of steering available due to the extent its bars can turn is referred to as its steering lock. Confusingly, a steering lock is also an anti-theft device that locks the steering to prevent theft and usually built into the machine's ignition switch.
Tail tidy
An accessory that tidies up the tail of a machine, usually a sports bike, to make it look more like a racing one. Usually some of the rear mudguard is removed and the 'tail tidy' holds the number plate and possibly indicators into one neater, more compact unit.
Top Box
A luggage box, usually rigid, that is mounted behind and above the pillion seat. The name comes from being the top box when used in conjunction with panniers.
Traction control
Another device made possible by the recent proliferation of electronic engine management systems whereby power is cut when sensors detect the rear wheel slipping or losing traction.