Expert Review
Lexmoto Echo Moped (2015 - ) review
At the introductory end of the A1 class, 50cc scooter market, the best bikes can sometimes be simply the most accessible or affordable ones, as long as they're still functional and desirable. The Lexmoto Echo 50 scores strongly on both counts, hence its huge popularity.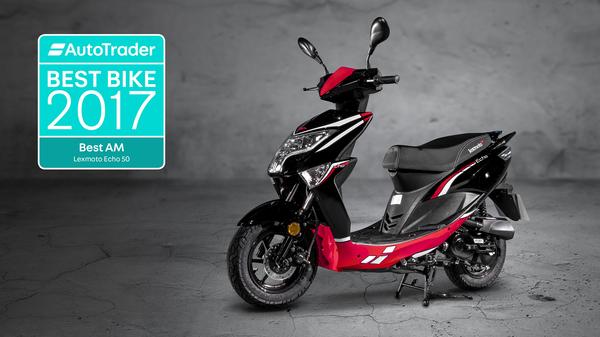 Words by: Phil West
Published on 7 September 2017 | 0 min read
The Auto Trader expert verdict:
The Lexmoto Echo doesn't claim to be the best 50cc sports scooter, but at under a grand new, it's probably the most affordable one; and, in this introductory class, that counts big time and partly explains its popularity. The fact that its looks, spec and abilities are credible is enough to make it a winner.
Reasons to buy:
Price. Price. Price. Under a grand for a cool, new sports scoot can't be ignored
Attractive styling
Decent-enough mechanicals and performance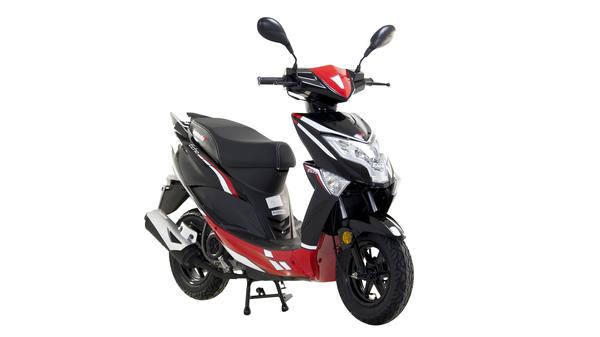 Design
The Echo 50 isn't going to win any design awards for originality or cutting-edge features and style, but that's not the point. Instead, it merely aims to be a competent, credible, nicely-styled first-time 50cc scooter that delivers the basics of being easy to ride, along with having under-seat storage, and all at a class-leading price that makes it an almost irresistible introduction to two wheels. In this respect, it has proved a best-selling huge success. It's easy to criticise the Echo's humble abilities and spec, but what it offers to the market is hugely valuable.
Expert rating: 4/5
Riding position
The Echo 50 is a conventional small-wheeled sports scooter, with all the usual implications for riding position that go with it. It's compact, light, easy and upright, with the emphasis on being easy and idiot-proof for novices to ride. This the Echo achieves in spades. Complete novices can get on and go, and the riding position is perfect for easy manageability around town and wiggling through the commuter rush. It may not be any different from many other small-capacity sports scooters, but for this role, that's perfect.
Expert rating: 5/5
Practicality
Two-wheeled, entry-level 50cc transport doesn't get much more practical than this. Sure, like all small-capacity sports scoots, the Echo's versatility is limited: this is no long-distance or performance machine, obviously. But, for easily and conveniently buzzing around town, maybe to take students to college or work, while at the same time being a great traffic-buster, having enough space to carry the basics of day-to-day life and providing a modicum of protection from the weather, all in an affordable, easy-to-use package, this is about as good as it gets.
Expert rating: 5/5
Performance & braking
There's only so much performance and poke an A1, 50cc scooter can deliver, irrespective of who it's made by and how much is costs. As such, the air-cooled, four-stroke Echo is hardly cutting-edge and, as it's built down to a price, its specification and cycle parts aren't as good as some. That said, it goes reasonably enough and its hydraulic single front disc brake does the job, too. At this money, who can complain?
Expert rating: 4/5
Ride & handling
Again, a 50cc sports scooter can only be expected to deliver so much in terms of ride and handling, and the budget Echo is no different. With typically small, 10-inch diameter wheels, basic suspension (simple telescopic forks up front and a single shock absorber at the rear), plus compact, lightweight proportions, the Echo is easy and nimble to ride, but also has a fairly bouncy ride and skittish steering. It's nothing to worry about – considering the sub-30mph performance, it's what makes it a doddle to ride and nimble around town – but it quickly shows its limitations, if you venture further afield.
Expert rating: 4/5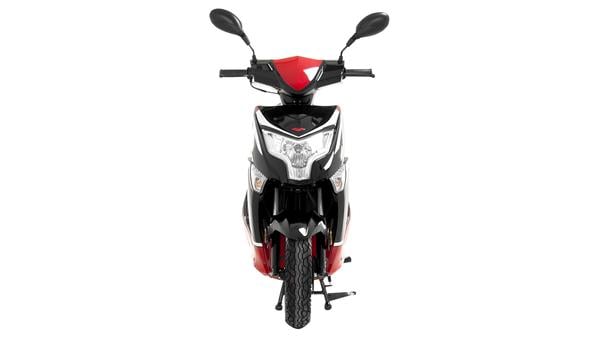 Running costs
Motorised two-wheelers simply don't get-any cheaper to run than machines like this. The Echo is not just cheap to buy, insurance is low, fuel economy is an easy 100mpg+ and its appetite for other consumables such as tyres, brake pads etc (there's no chain, remember) virtually non-existent. Most Echos are bought as either cheap, first-time two-wheelers or as bargain commuters for older riders, and it's not hard to see why.
Expert rating: 5/5
Reliability
Reliability and durability are generally good, although you do need to remember that this is a budget-priced, Chinese-made machine, with the overwhelming emphasis on value. In other words, don't expect much by way of durable finishes, quality components or high build standards. Look after it and run it correctly, and you shouldn't have any problems, but if you're buying a used model, watch out: these bikes are bought on the cheap as budget transport and it's not unusual for them to be used and abused.
Expert rating: 4/5
Warranty & servicing
Lexmoto provides a one-year, unlimited-mileage parts and labour warranty with all new Echo 50s. That's less than is usually offered by the major manufacturers for their mainstream motorcycles, but is typical in this category. As such, it's enough to cover what it's usually used for – a one-year introduction to two wheels, before moving up to larger machines. Servicing, beyond the usual oil and filter change at 500 miles, hardly ever applies, as mileages are usually so low; but, as the scooter is so simple mechanically, there's nothing to fear here.
Expert rating: 4/5
Equipment
This is a budget, bargain-priced 50cc scooter, so you shouldn't expect much – but the Echo 50 gets the basics, such as helmet-sized, under-seat storage, easy-to-read clocks and easy-to-use controls, alloy wheels and adequate detailing. What's more, a luggage rack, top box and more are available as optional cost accessories, if you need a little more luggage capacity for your cross-town commute.
Expert rating: 4/5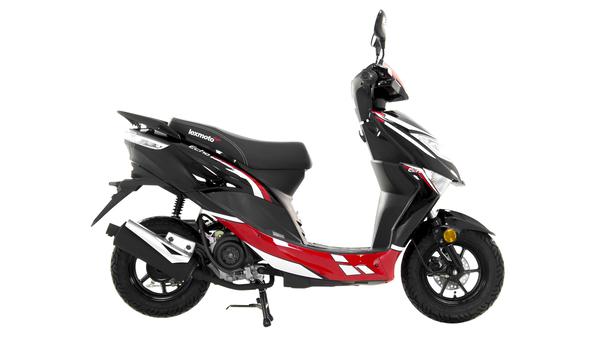 Why buy?
The appeal of the Echo 50 is about as obvious as it gets – value. As the cheapest 50cc sports scooter on the market, and yet one with all the right basic ingredients in all the right places, the Echo 50 has justifiably become hugely popular among 16-year-olds as an introduction to two wheels. It might not be the best, slickest, most stylish or best equipped, but it does the job at the best price; and, in a motorcycling world that's desperate to get more youngsters onto two wheels, that's a hugely valuable thing.
Expert rating: 4/5