Expert Review
KTM 1290 Super Adventure Super Adventure (2014 - ) review
KTM's flagship adventure bike now comes in three 1290 variants: T touring, R off-road, and this S road-biased all-rounder. With 160bhp and cutting edge electronics, adventure bikes have never been so flash, or fast.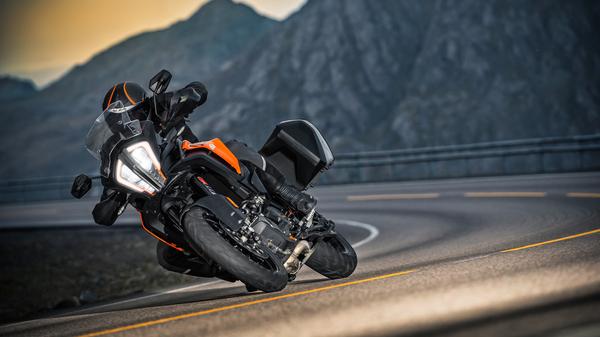 The Auto Trader expert verdict:
Available new from £14,650
KTM has reorganised its top line Adventures for 2017. Out go the 1190 R and S, in come the new 1290 R and S to join the 1290 T. Apart from the bigger, 160bhp engine, the S also has new LED lights, front end, and full colour digital display, arguably making it the fanciest, most potent adventure bike out there.
Reasons to buy:
Phenomenal performance
Sophisticated semi-active suspension
Class-leading 6.5-inch full colour, multi-function dash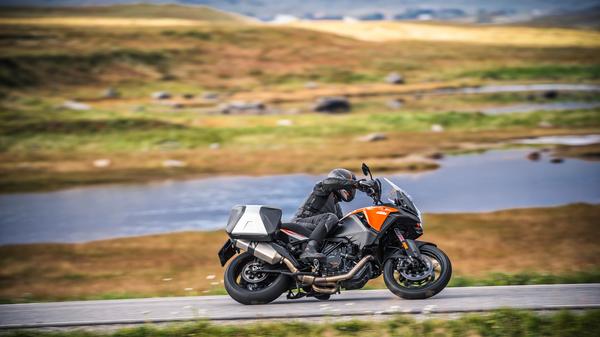 Design
The incoming Euro4 regulations forced the replacement of KTM's 1190 R and S, and the Austrian firm has taken the opportunity to raise its Adventures even further. The new 1290s use the same basic chassis and bodywork as before, but now use the monstrous 160bhp 1301cc engine, uprated and ultra-sophisticated electronics including riding modes, switchable traction control and cornering ABS, semi-active suspension, plus an impressive new LCD multi-function dash and striking new LED headlight. In terms of specification, it wants for nothing. In terms of styling, however, it doesn't look as different as it might have done.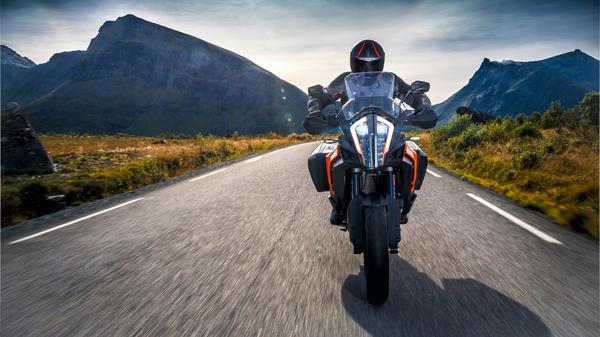 Riding position
As the chassis and most of the bodywork is carried over, the S' ergonomics are basically unchanged. But then, there wasn't much wrong with the old 1190. The upright riding position is towering, though not as cumbersome as the old 1290 Super Adventure (which is now re-badged as the T), due to its smaller tank and fairing. The only slight question mark is over the seat, which may be a little narrow to be comfortable over long distances.
Practicality
Most adventure bikes are impressively versatile: that's a large part of their appeal, after all. But this new 1290 S takes things to another level. Its performance and chassis put it on a par with most sports bikes on real world roads; it's comfortable and substantial enough to be a credible tourer; it's more than okay around town and (with a tyre change) is better than most off-road. In short, the 1290 S makes a credible case to be the 'bike for all reasons'.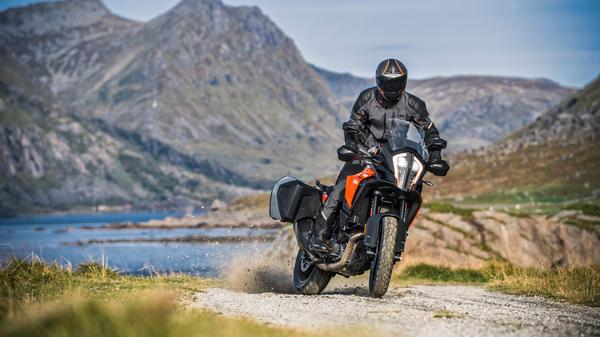 Performance & braking
In one word (and certainly for a machine of this type): astonishing. The full 160bhp delivery can be fierce, yet at the same time is thoroughly controlled by the sophisticated electronics. Thanks to the switchable riding modes, you can specify which of four grades (Sport, Street, Comfort or Rain) of engine performance you require. Braking, meanwhile, is just as impressive and taken care of by powerful Brembo radial calipers all round, with the helping hand of KTM's effective cornering ABS system.
Ride & handling
As with performance, the 1290 S is so good it makes a mockery of previous adventure bike handling preconceptions. Although inevitably upright and tall, the big KTM has simply superb steering, suspension and brakes, with the semi-active suspension instantly adjustable on the move to deliver exactly what degree of plush comfort or taut agility you require. Backing all of that up is traction control, cornering ABS and more.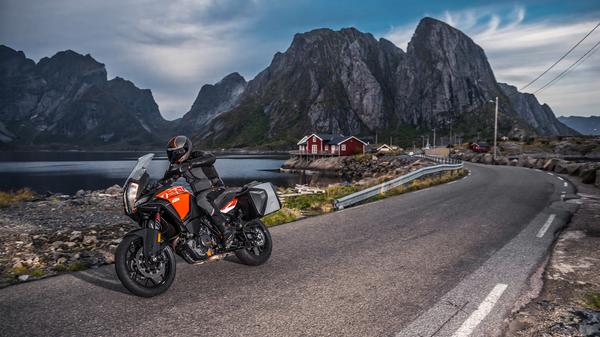 Running costs
Top end motorcycles never come cheap in terms of day-to-day running costs, and the new 1290 S – particularly because of its performance and sophistication – is no different. The 160bhp will always have a hunger for tyres, fuel, pads and, in the KTM's case, chains, too. On the plus side, the 1290 S' sheer adjustability, in terms of its switchable riding modes, means there's some leeway as that performance doesn't have to be used to the full.
Reliability
It's a little early to be certain – especially with complicated aspects such as the big KTM's updated and ultra-sophisticated electronics – so we're reserving judgement. That said, the 1290 powertrain has now been around since 2014 (in the old 1290 Super Adventure) with no reported scare stories. Despite some criticism of KTM's earlier electronics, they are now impressively updated and refined with all glitches ironed out.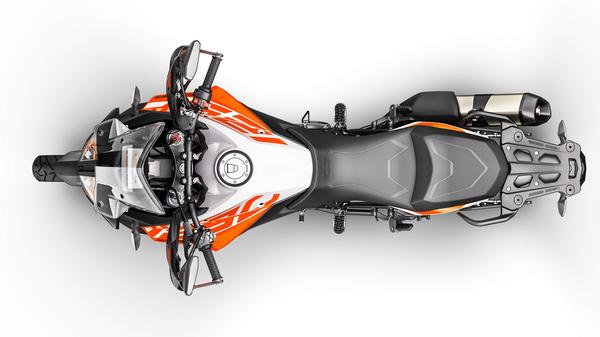 Warranty & servicing
KTM's manufacturer warranty for all its street bikes is 24 months/unlimited mileage, which is the standard for the motorcycle industry. After the first 600-mile oil and filter check, minor services are due every 15,000-kms, with major valve adjustments every 30,000-kms.
Equipment
As with some rival adventure bikes, when it comes to equipment, it can be a case of everything including the kitchen sink, especially when options start being taken up. Even in stock form it's well-equipped, with a myriad rider aids, decent screen, heated grips, adjustable seat, and more. Go the whole hog with luggage options, cosmetic add-ons and performance goodies such as an Akrapovic exhaust, and it'll want for nothing, at a price.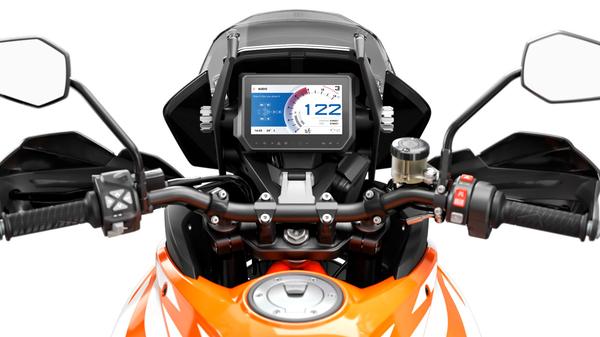 Why buy?
The Adventure bike class is the most popular big capacity category in the UK. With bikes like the new 1290 S, you can see why. In short, it does it all. It delivers as a sports bike, tourer, commuter and even, at a pinch, an off-roader. They're comfortable, sophisticated, well-equipped and capable of being personalised via a vast array of factory accessories. If all that's starting to sound a bit like a two-wheeler Range Rover, we can think of no greater praise.