Expert Review
KTM 390 Duke Naked (2017) review
Funky, lightweight, supermoto-inspired, single-cylinder roadster is fresh, fun and so easy to ride it was already one of the most appealing A2 licence compliant machines. Updates for 2017, however, make it even better yet…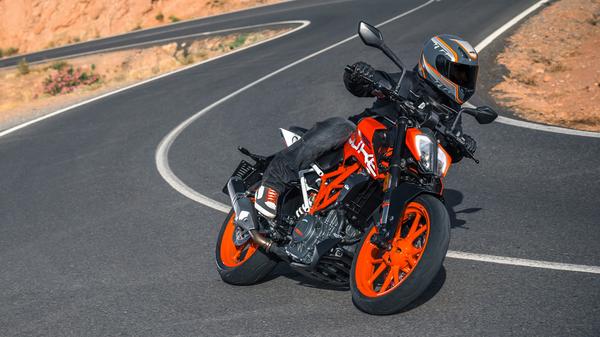 The Auto Trader expert verdict:
Available new from £4,901
The 390 Duke is Austrian firm KTM at its best. Off-road roots deliver punchy, lightweight fun with classy touches and a raucous image – yet the Duke is also simple and easy to ride, making it hugely appealing to A2 learners. Being small, light and basic restricts its practicality, but it's great fun around town…
Reasons to buy:
Funky, youthful styling and image
Small, light and simple to ride
Punchy performance and great handling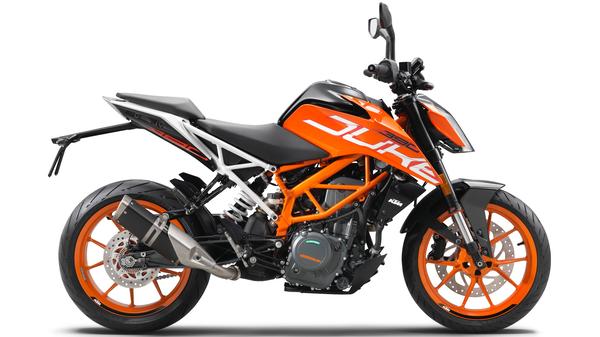 Design
Bikes don't get much simpler – a liquid-cooled, single-cylinder engine; simple but sporty tubular steel trellis frame; half-decent cycle parts including WP suspension and minimal bodywork – yet KTM has managed to mix that lot into an enticingly aggressive, fun-packed feast. It's also significantly improved for 2017 with a new LED headlight, 5.2" flat-screen digital display, added riding modes and enlarged (11–13.4 litre) fuel tank. For new bikers, motorcycles don't get much cooler.
Riding position
Although much evolved from the original, motocrosser-derived KTM Duke in 1994, there are still shades of off-roader. The Duke is slim, upright, compact and ultra-light which is fine for new riders: it's easy to get on, manage, and control and is ultra-nimble. This also makes the Duke superb at stunts or scything through city traffic. On the downside, you're completely exposed to the elements, making the Duke a chore over distance, while larger riders may feel cramped.
Practicality
Not the Duke's strong suit, to be honest, as the little KTM is designed as a 'fun machine', after all. So, if all you need a bike for is as a toy or city commuter on which you can dash across town to college or have a play with on a summer Sunday, the little KTM is brilliant. But, if you want to cover more substantial distances in comfort or carry a pillion or luggage, you'd be better off looking elsewhere.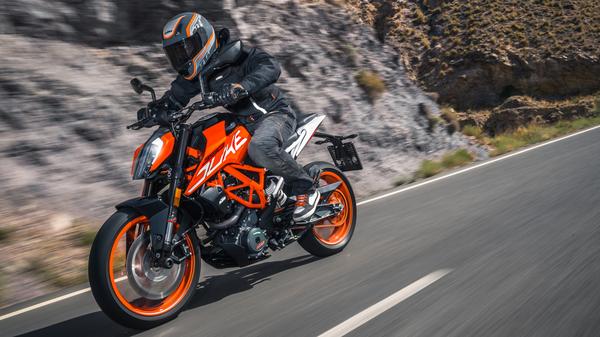 Performance & braking
The 44bhp single-cylinder engine is punchy and easy to use, and has been smoothed out slightly for 2017, as well as also gaining riding modes for the first time. Ultimately, it's a little strained at motorway speeds, but the rest of the time is great fun. Single front disc and four-piston caliper is by Bybre, a subsidiary of Brembo and, considering the Duke weighs just 149kg dry, is more than up to the job.
Ride & handling
The 390 Duke was always a ridiculously light and nimble-handling machine, at its best slicing and dicing through traffic or tight turns; and, the 2017 version, thanks to a revised chassis with sharper steering geometry and updated 43mm WP inverted forks, is now sharper than ever. As a result, don't expect a plush, magic-carpet ride. The Duke is stumpy, aggressive and involving, but there's also probably no more sharp-handling city bike around.
Running costs
In terms of the basics, the 390 Duke is a lightweight, fairly low-powered, simple and straightforward machine, so you would expect its general running costs to be low, too. However, considering the KTM's likely use, aggressive style and performance orientation, it's not as cheap as some and likely to have a greater hunger for consumables such as tyres, chain, brake pads etc than some slightly more sedate rivals.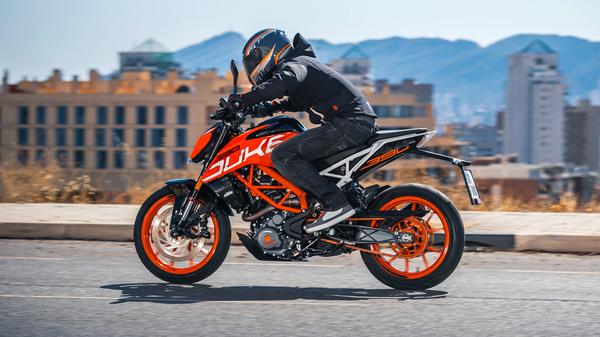 Reliability
The Duke is one of the first KTMs to be built in India following the Austrian firm's tie-up with India's Bajaj Aut; and, although all production machines were then shipped to Austria for inspection, there were a few early teething troubles. However, these are now claimed to be fully sorted, and this latest 2017 version also seems to have much improved components and build quality, so we have few reservations overall.
Warranty & servicing
Like all KTM street bikes, the 390 Duke comes with a full 24-month, unlimited-mileage manufacturer's warranty, which is standard for the leading manufacturers. Service intervals are fairly typical, too, with valve checks due every 9000 miles and interim services at 4500 miles. If buying used, make sure the service routine been adhered to – it's the sort of thing young Duke owners tend to shy away from. Being a straightforward, easily accessible single, service costs are cheaper than many, too.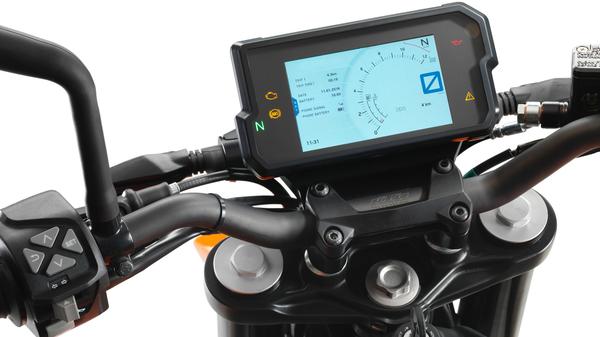 Equipment
Yes, it's a fairly basic and simple roadster single, so don't expect fancy creature comforts, but what the 390 Duke does have is usually high quality – especially with the uprated 2017 version. Apart from added rider modes, new digital instruments and lights, the 390 Duke also now has span-adjustable levers, a new two-piece seat, quality brakes and WP suspension and even Bluetooth connectivity for your 'tunes' or mobile. What's more, there are plenty of official 'Power Parts' accessories available, as well…
Why buy?
When it comes to stunty, funky, great fun supermoto-inspired roadsters and 'nakeds', KTM has been leading the way for the past decade; and, its single-cylinder Duke family, comprising 17-er 125, now defunct 200, this 390 and the range-topping 690, remain the benchmark bikes. All have been updated for 2017 and the 390, being A2-licence compliant, remains one of the most appealing of all. Yes, practicality is limited, but there aren't many more fun ways to start out on two wheels.