Expert Review
KTM 125 Duke Naked (2011 - ) review
There wasn't much wrong with the old 125 Duke, but KTM has improved it anyway with new styling, frame, suspension, posh clocks, and an LED headlamp that keep it ahead of the pack.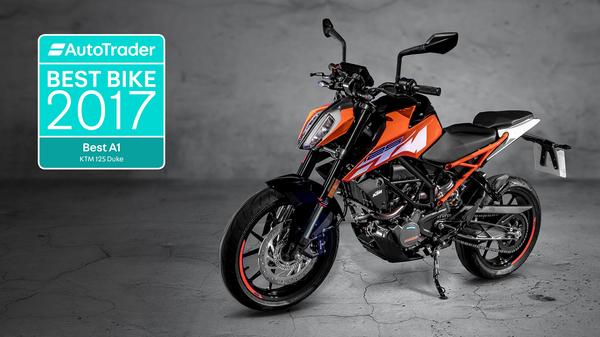 The Auto Trader expert verdict:
Available new from £4,159
KTM's punchy, funky learner-friendly roadster was already one of the most appealing of all 125s. Now, with sharpened styling, improved frame and fancy TFT dash and LED lights, it's head and shoulders above the rest.
Reasons to buy:
Great styling – what teenager could want for more?
Spec that's the match of many full-size machines
Fun, but also novice-friendly to ride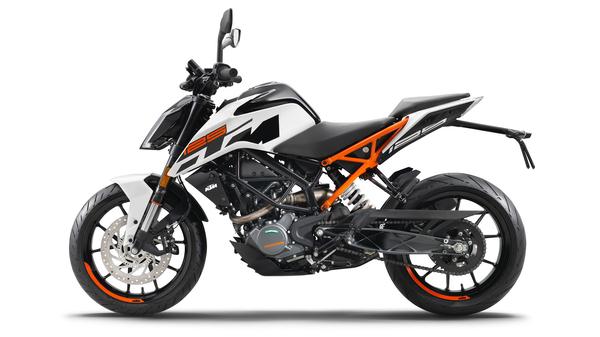 Design
With its bang-up-to-date, liquid-cooled, single-cylinder motor, Ducati-style trellis frame and top-notch WP suspension, the old 125 Duke was already one of the most seriously-equipped 125s. With its brazen, aggressive roadster style borrowed from KTM's bigger Dukes, it was one of the best looking, too. But the Austrian firm has raised the bar again with this latest version, thanks to new LED headlights straight from the 1290 Super Adventure; a class leading, iPad-alike LCD TFT console; and uprated suspension and frame. 125s don't currently get and slicker or more stylish.
Riding position
The Duke's upright, roadster posture is pretty much unchanged from before, and remains for all intents and purposes perfect. Along with its slim frame and light weight, the Duke is both easy to ride and completely unintimidating (whatever its aggressive styling suggests) for 17-year-old novices. That upright, aggressive stance is also a fundamental part of the Duke's supermoto-derived, stunt bike style.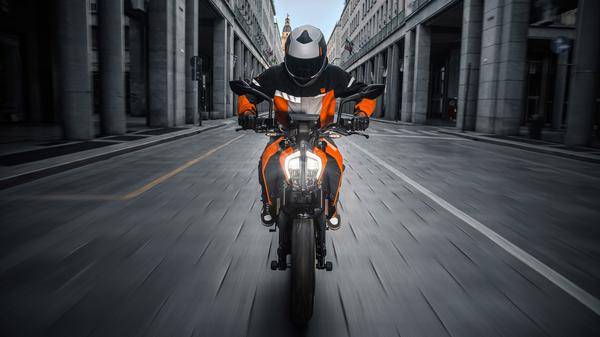 Practicality
All learner 125s, by their very nature, are compromised when it comes to practicality due to performance which is restricted to 15ps and proportions which are more diminutive and less comfortable over distance than larger machines. That said, the KTM 125 Duke – although also hampered by being an unfaired roadster – does what it sets out to do well. It's nimble and manouvrable across town, makes a reasonable short distance commuter, and works well as a learner bike.
Performance & braking
As with its practical ability, the KTM 125 Duke, being a lightweight, 15ps-restricted learner machine, can only deliver so much when it comes to performance. That said, its liquid-cooled single-cylinder motor is punchy, flexible and as good as anything else in the category, while its single front disc and radially-mounted caliper has more than enough power to lever the Austrian lightweight onto its nose. The Duke may be just a 15ps learner bike, but it's probably more fun and more lively than virtually anything else in the 125cc class.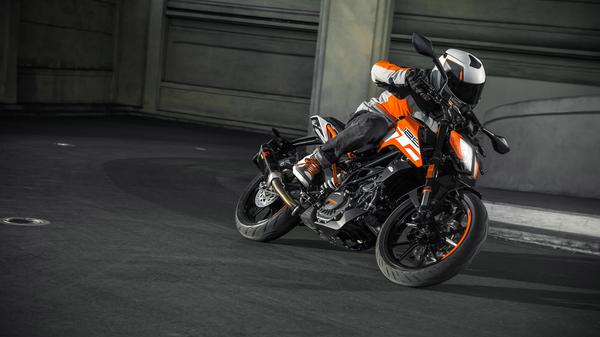 Ride & handling
In two words: class-leading. KTM, with its sporting background, has always equipped its machines, whatever their capacity, with quality suspension and brakes, while the Duke family have always been conceived as lightweight, nimble, supermoto-style machines. Add those two factors together and it should be no surprise that this 125 version is one of the sharpest and best handling bikes in the quarter-litre class – which helps make it great fun. Its ride is firmer than some more comfort-orientated rivals, but that's a price most are more than happy to pay.
Running costs
Apart from the tricky issue of insurance, no 125 is expensive to run due to restricted performance that puts little strain on consumables such as tyres and chain (although one exception might be an appetite for brake pads, depending on use). If ridden sympathetically, it can return 100mpg or more. That said, if buying new, expect to lose a fair bit by way of depreciation due to its high price, although even this is limited as the Duke is proving so popular.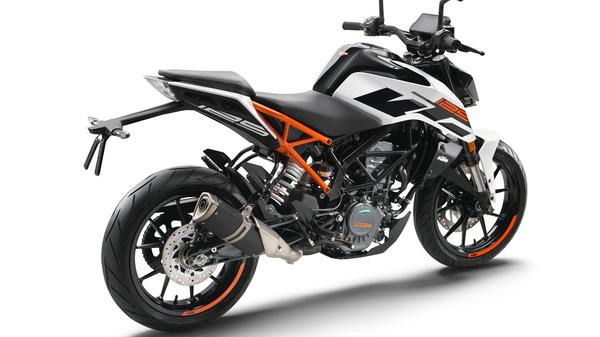 Reliability
Although the earliest 125 Dukes (it's been around since 2011) had some minor reliability issues, on the whole the Duke is a thoroughly sorted, generally reliable machine, and one which now benefits from improved componentry and significantly enhanced build quality. They can get ridden hard and abused, so watch out if buying secondhand, but overall it's as durable as most and now classier than virtually any.
Warranty & servicing
As with all KTMs, the 125 Duke benefits from a full 24-month, unlimited mileage manufacturer's warranty, in line with most of its Japanese rivals. Servicing has improved, with the intervals being extended since the 2011 originals. Following the initial 600miles oil and filter change, servicing is due every 6,000miles, which is fairly standard for the class. The fact the Duke is also a naked roadster is in its favour, here, reducing service times as there's no need to remove a fairing to get to the engine.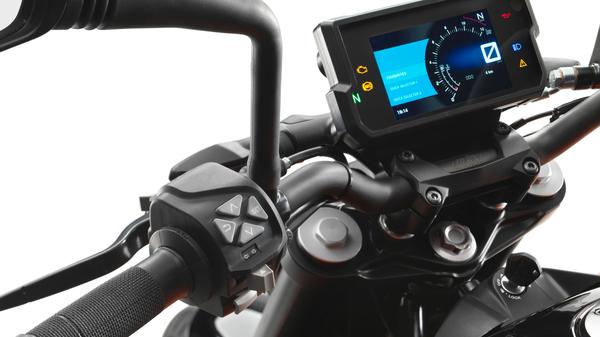 Equipment
The KTM 125 Duke may be a basic, simple, roadster-style 125, but in terms of spec it stands comparison with many full-sized sports machines. This new version is better than ever. The liquid-cooled single-cylinder engine is state of the art for the class, and improved to meet Euro 4. There's also an updated chassis with new rear subframe and forks, improved styling, and the LED headlamp and colour TFT digital display are class firsts. Learner bikes don't come with any more cred than this.
Why buy?
If you're young and after an A1 category machine to get on two wheels, they don't get any better than this updated KTM 125 Duke. It has it all: ease of use; as much performance if not more than any rival; great styling and image; proven reliability and residuals; and truly classy equipment like that fancy dash and the striking headlamp. There's no faster route to street credibility than with the KTM 125 Duke, if your budget can stretch to it.