Expert Review
Kawasaki Z800 Sports Tourer (2012 - ) review
The Kawasaki Z800 is one of the surprising stars of the middleweight roadster class, being stylish, smooth yet pokey, beautifully balanced, refined and, above all, fun.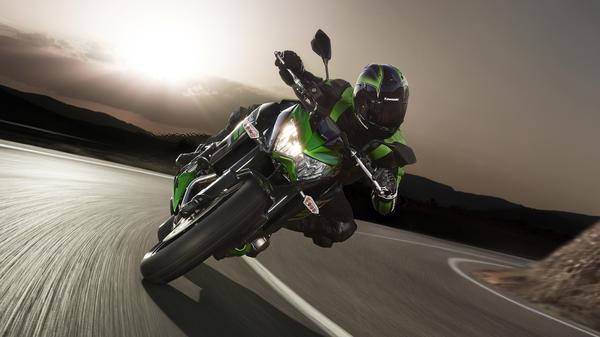 The Auto Trader expert verdict:
The Kawasaki Z800 is a class act in the ever more competitive 'middleweight naked' category. Smooth, pokey, classily finished with great all-round balance it's brisk, sweet-handling and versatile. If you want a Japanese four in this category, this is the one to look at.
Reasons to buy:
Smooth, flexible and grunty engine
Fantastic balance and handling
Great build quality, finish and detailing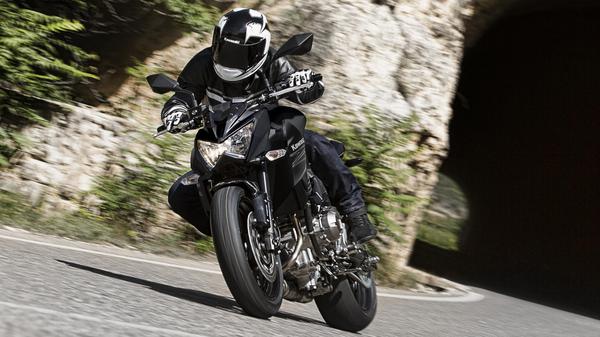 Design
"

The Z800 is undoubtedly the best of the four-cylinder middleweight nakeds

"
The Z800's angular, semi-'manga' styling won't be to everyone's taste, but underneath the pokey four is uprated to 806cc, which produces 111bhp and is very smooth, while the uprated chassis is engaging and fun. Undoubtedly the best of the four-cylinder middleweight nakeds, unfortunately there are lots of equally brilliant three cylinder ones.
Riding position
Fairly standard issue super naked/roadster gait leaves the Kawasaki Z800 canted slightly forward to the virtually flat bars in an overall upright riding position. Being a four-cylinder the Z800 is slightly wider and chunkier than rivals such as the three-cylinder Triumph Street Triple or Yamaha MT-09 Tracer, but, despite being unusually hefty, it's perfectly manageable and well-balanced. It's roomier than its three-cylinder rivals for pillions, too, something worth bearing in mind if you regularly carry a passenger.
Practicality
One of the reasons large capacity 'nakeds' or 'super-nakeds' have grown in popularity in recent years is that they're not only fun and packed with attitude, their upright but unfaired naked posture also makes them day-to-day comfortable and useful around town. The same is equally true of the Z800, but in a ¾-sixed package. The Z800 has proved hugely popular in Europe (particularly in France) and it's easy to see why.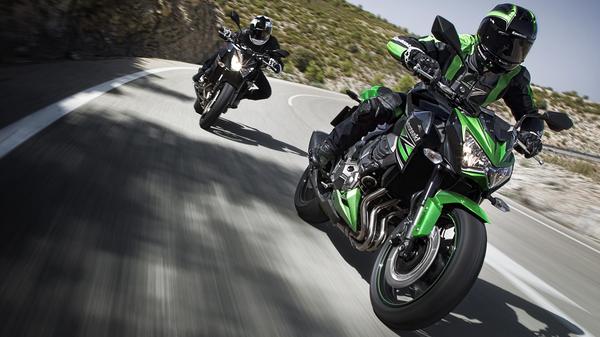 Performance & braking
"

The Kawasaki's got grunt all the way through the rev range

"
A hefty rework of the old 749cc unit has resulted in seven extra bhp – up to 111bhp – while overall gearing has been lowered slightly. These two changes combine to give the Kawasaki extra grunt out of corners and power all the way through the revs. The overall impression is of a motor that is shockingly smooth with power throughout the rev range. The twin front discs, meanwhile, are also improved, being bigger (up from 300mm to 310mm) and gripped by Nissin four-piston calipers. They're more than up to the job, even without the optional ABS.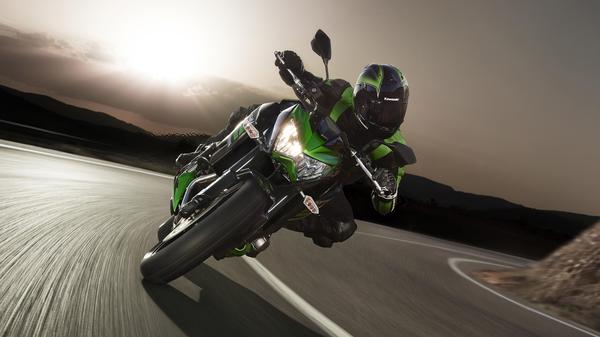 Ride & handling
"

It's got sumptuous ride quality and yet also the firmness and precision desirable for more sporting riding.

"
It's far better than it has any right to be. Based on the old Z750R's steel tubular backbone frame, Kawasaki has added a cast aluminum subframe section running down each the side of the engine and connected by a tube around the front to reduce engine vibration and increase rigidity. With the suspension also revised (and now fully adjustable) the result is sumptuous ride quality and yet also the firmness and precision desirable for more sporting riding. It's beautifully balanced and a doddle to ride, too.
Running costs
As a middleweight, the Z800's less thirsty than, say, a full litre-class machine and, as it's less powerful, less voracious in its appetite for consumables such as tyres, brake pads, chains and so on, too. Expect around 50mpg in normal use, more if ridden gently, but then if you ride the Z800 gently you're missing the point anyway…
Reliability
The previous Z750 was ultra-reliable and solid and we see no reason why the new 800 version should be any different. The mechanicals are solid and proven. There's been no faults or recalls that we've heard of and it's surprisingly well built and finished. Keep it in good nick and we see no reason why you will go wrong.
Warranty & servicing
The Kawasaki Z800 adheres to the fairly standard service schedule for Japanese four-cylinder machines, namely oil and filter changes every 6,000 miles, plug replacement at similar intervals, and valve clearance adjustment at every 12,000 miles, for most, though, unless you cover exceptional mileages, an annual service is sufficient. Like other Kawasakis, the Z800 comes with a two-year, unlimited mileage warranty.
Equipment
Although completely overhauled and updated from the conspicuously basic and old school Z750, the Z800 isn't exactly lavishly equipped. The frame is still a steel spine type (which contributes to the whole bike's feeling of heftiness) and there are no electronics. That said, the suspension is now fully adjustable; there's a new, three-screen LCD instrument console; fit and finish is excellent and there's a decent range of optional cost extras.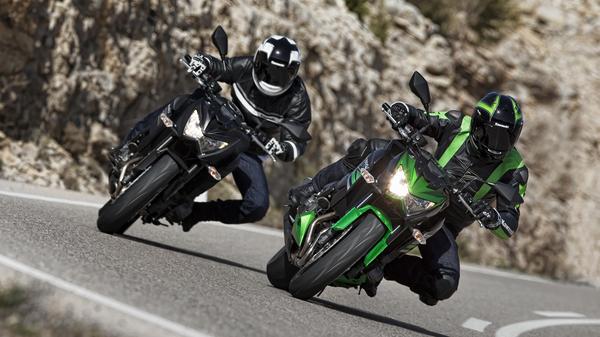 Why buy?
"

The Z800 offers a smoothness and a slightly bigger, heftier proposition that the others can't match

"
One of the best of this growing breed (along with stunners like Triumph's three-cylinder Street Triple) the Z800 is also probably, the best four-cylinder offering in the class, offering a smoothness and a slightly bigger, heftier proposition that the others can't match. Not as cheap as some, but a class act you won't be disappointed by.