Expert Review
Kawasaki Z650 Roadster/Sports (2017 - ) review
Don't be distracted by the revived, historic name, this new Z650 is an updated successor to the ER-6n middleweight twin. That bike – novice-friendly, perky and affordable – was already a class-leader. This, with a new lighter chassis, boosted engine and improved looks, is better still.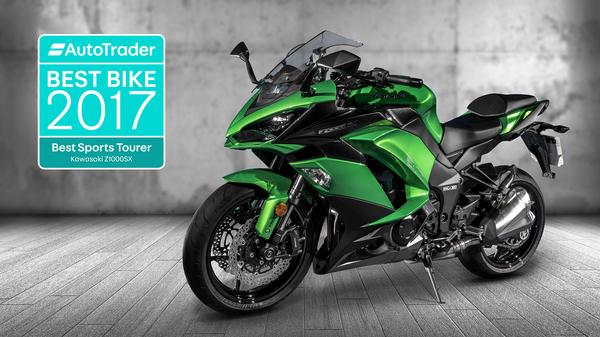 The Auto Trader expert verdict:
Take the already decent and fun ER-6n parallel twin roadster; revamp and lighten the chassis; boost the engine's midrange; improve its looks and spec; and give it one of Kawasaki's most historic names, and you're left with the new Z650. Novice-friendly middleweight twins don't get much better.
Reasons to buy:
Parallel twin engine's improved midrange
Sharper, more aggressive Zed styling
Lighter, more manageable chassis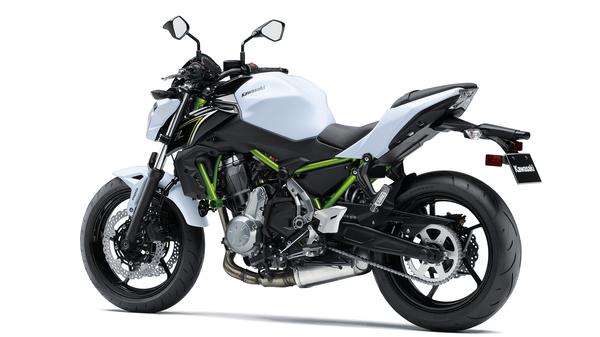 Design
The old ER-6n was a good starting point, but there's no denying the 2017 revisions to turn the ER into the Z650 are all welcome. The new tubular steel frame is inspired by Kawasaki's flagship H2R, while the overall styling is sharper and more aggressive, enough to justifiably become the new entry-level member of Kawasaki's Z650/Z900/Z1000 roadster family – which was the whole idea in the first place.
Expert rating: 4/5
Riding position
It's a fairly upright, manageable and unintimidating roadster that makes a great 'first big bike'. A lower, slimmer seat and new tank, however, make the Z650 even more manageable, while revisions across the bike cut overall weight by an impressive 17kg. Altogether it's just as much fun and as easy to ride, but now lighter, more manageable, and slightly better performing as well.
Expert rating: 4/5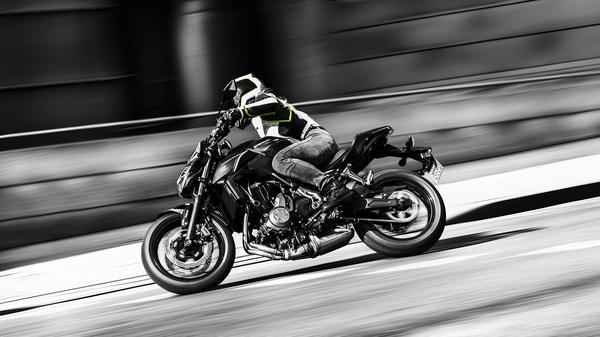 Practicality
Roadsters are always compromised slightly in terms of practicality by forsaking weather protection and long-distance touring comfort for naked good looks and stunt-style fun – and the new Z650 is no different. This is why Kawasaki also offers a faired version: the Ninja 650, as well. That said, the Z650 is better than most in being light and easily manageable, without being too small or cramped for larger riders. It's a doddle to ride and more than happy to cruise at motorway speeds as well.
Expert rating: 4/5
Performance & braking
The reworked parallel twin has always been one of the better novice-friendly middleweight units in being both easy to get on with and zestful enough to satisfy more experienced types. Euro 4-inspired revisions have boosted peak torque at the slight cost of top end power (now 67bhp), but it's still enough to have fun and easy to get on with. Slightly basic petal disc brakes are unchanged and were never lacking, while the significant weight reduction also helps braking performance.
Expert rating: 4/5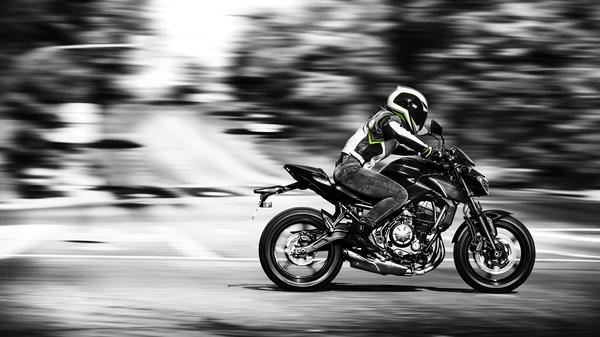 Ride & handling
The old ER-6n was a pretty good starting point with sweet, neutral handling and competent, if a little budget, ride quality, but the new Zed raises the bar noticeably. The new chassis discards the old, horizontally-mounted rear shock for a conventional upright, linkage version which markedly improved ride quality. And, as it's much lighter, the whole plot is appreciably more fun to throw around through the twisties. The only criticisms are the forks: although they're good, they are non-adjustable, while the rear shock only has an (awkward) preload adjuster.
Expert rating: 4/5
Running costs
As with the old ER-6n, the Z650 has been designed very much with affordability in mind. So, not only is the ticket price temptingly cheap, it should be relatively cheap to run as well, with reasonable insurance and an unremarkable appetite for consumable items such as tyres, brake pads, fuel, chain and so on. Some A2 licence-compliant machines such as Honda's CB500 family will be cheaper, but not by much, and the new Kawasaki is a far more entertaining ride.
Expert rating: 4/5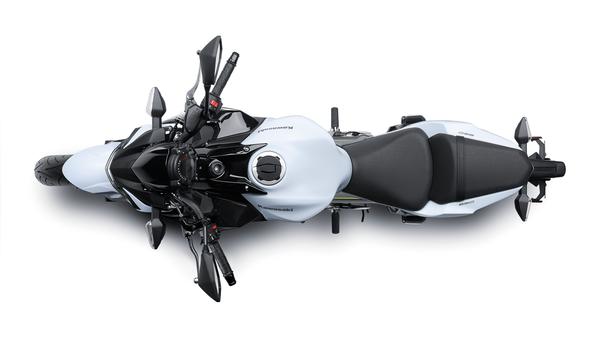 Reliability
Admittedly it's far too early to be certain, and the Z650 is a new model after all, but we see no reason for undue alarm. Most of the Kawasaki middleweight's mechanicals are based on proven ER-6n designs or components, which have been refined continuously over more than ten years in production. Apart from that, the new Z650 is a fairly straightforward and under-stressed motorcycle with little that should go wrong.
Expert rating: 4/5
Warranty & servicing
Although both the Kawasaki Z650 and its faired brother, the Ninja 650, have both had a significant technical makeover from the preceding ER-6n and ER-6f, respectively, their service schedules are unchanged. So, that's a first oil and filter service at 600 miles followed by minor services every 7,500 miles and then a major (valve check) service every 15,000 miles thereafter. The bikes' warranty is as before and remains at the industry standard, namely covering the first two years with unlimited mileage.
Expert rating: 4/5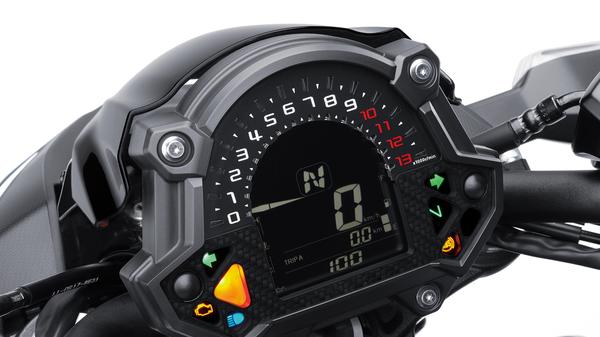 Equipment
Although still a budget, entry-level middleweight, the new Z650 has noticeably raised its game compared to the ER-6n roadster it replaces. Indicators are white-lensed LEDS, mirrors are improved, there's a new, attractive, digital LCD instrument binnacle, and lots of nice detailing and surface finishes everywhere. However, it's still a little basic in some areas, most notably with the non-adjustability of its suspension (although most buyers won't be concerned, we suspect), and the lack of electronic rider aids. But as an entry-level bike, the Z650 is still a sweetie.
Expert rating: 4/5
Why buy?
If you liked the old ER-6n, you won't fail to be impressed with its Z650 replacement. As a middleweight, entry-level, affordable roadster, it has a lot going for it. Unfortunately, too, however, those four stars it receives across the board say a great deal – it lacks star quality. If you want a middleweight, novice-friendly all-rounder, we'd direct you towards it faired brother, the Ninja 650. It does everything the Z650 does, but is more versatile and even better looking. Only go for the Zed if you must have the roadster version.
Expert rating: 4/5