Expert Review
Indian Roadmaster Tourer review
The 'full-dress' Roadmaster is to revived US marque Indian what the legendary ElectraGlide is to its great rivals Harley-Davidson – but newer, bigger, fresher and, arguably better in every way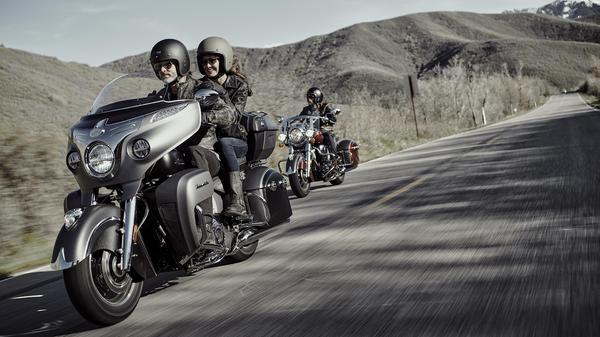 The Auto Trader expert verdict:
There used to be just one choice when it came to classically American, V-twin, full-dress tourers, Harley's iconic ElectraGlide – but no more. Upstart Indian, revived by the huge Polaris concern, is rivaling Harley like never before and its range-topping, full dress Roadmaster is a more than worthy alternative.
Reasons to buy:
OTT classic American style
Harley-beating performance and spec
Sumptuous quality touches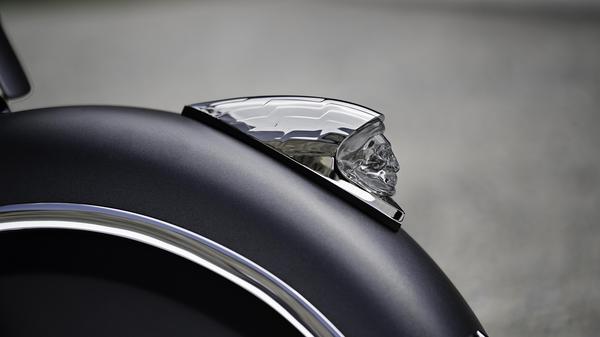 Design
If your 'thing' is classic American motoring characterized by Mustangs, Chevys, fins and chrome and big, low-revving engines, on two wheels they simply don't get any more than the Roadmaster. Big, brash, noisy, sumptuous and old school, with leather, chrome and polished alloy in abundance, there's nothing subtle about Indian's flagship – and boy does it pull a crowd. And on top of all that it's bristling with modern engineering and electronics, exemplified most by its recently updated Ride Command Infotainment system which combines satnav, stereo and more Yes, it's gaudy, but the Roadmaster performs brilliantly (for this sort of motorcycle) as well.
Riding position
There's no bigger, more lavish or arguably comfortable 'armchair on two wheels' than the Roadmaster. With its simply glorious tan leather saddle and large and roomy riding position you're under no mistake that this is a bike designed to transport you across the American continent in comfort – and it's more than capable of exactly that. Sure, it's massive and at standstill requires more than a little manhandling, but this is about as luxurious as motorcycle seating positions get.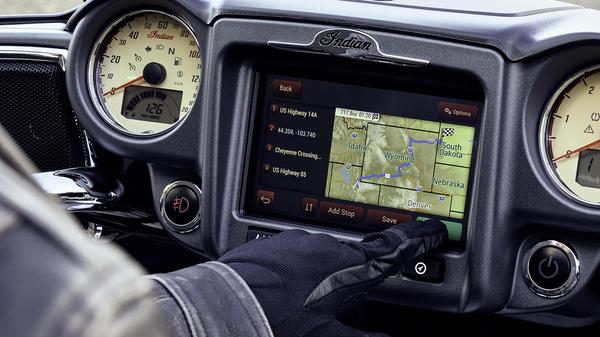 Practicality
As a luxury, lavish, mile-munching tourer the monstrous Roadmaster has few equals, but that doesn't mean this lumbering, bulky heavyweight is versatile or particularly practical. Because of its sheer size its commuting ability is little better than a car, it's awkward and ungainly in many day-to-day situations and the big Indian is far too precious to use as mere transport. That said, it's a perfectly functional motorcycle with plenty of luggage and weather protection capacity, so there's far worse, too.
Performance & braking
Like Harley, Indian don't quote bhp figures, merely torque, or which there's plenty from the 1811cc, low-revving V-twin. But although the Roadmaster picks up and goes impressively, especially considering its enormous 418kg bulk, it's certainly no sportster. However, on the move much of that bulk disappears, it steers and tracks well and the brakes do a good job of hauling it all up. Indian's entry into the class was so good Harley have been forced to significantly up their game. That, in itself, is a decent enough endorsement of the Roadmaster's abilities…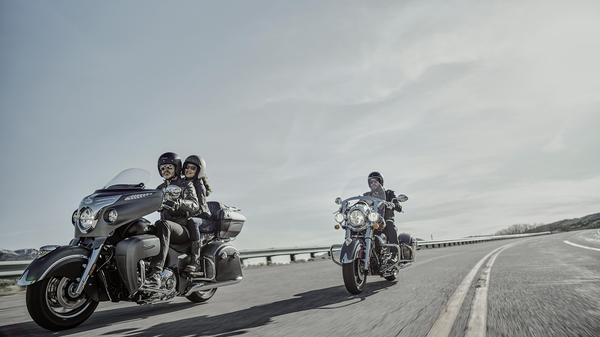 Ride & handling
Ok, a bike as big as the Roadmaster is never going to be exactly nimble, but the big Indian certainly delivers a plush ride yet still manages to keep everything under control even at speedy without becoming noticeably wallowy, so full marks to its air suspension for that. Steering is sweet enough, too, and it holds a steady line, but overall this is a relaxed, cruising machine not some madcap back lanes scratcher.
Running costs
The Roadmaster is a large, lavish, big-engined brute of a bike with a price tag beginning with a two followed by four other figures, none of which adds up to economical motorcycling so running costs are never going to be cheap. That said, it's not a performance machine, either, so hasn't the appetite for consumables such a big bike could have had. Econony is reasonable, tyre life is better than most exotic sportsters plus it's belt, not chain, drive, but ultimately it's still one for the well-heeled.
Reliability
This new generation of big bore Indians, under Polaris ownership, are not just thoroughly modern they're also beautifully built and, if anything, over-engineered. On top of that, the type of riding they're subjected to means they're hardly abused, neglected or thrashed in any way. All of that is conducive to decent reliability and that's borne out by the Roadmaster, along Indian's other big twin's, impressive reliability record so far. There's nothing particularly to fear here.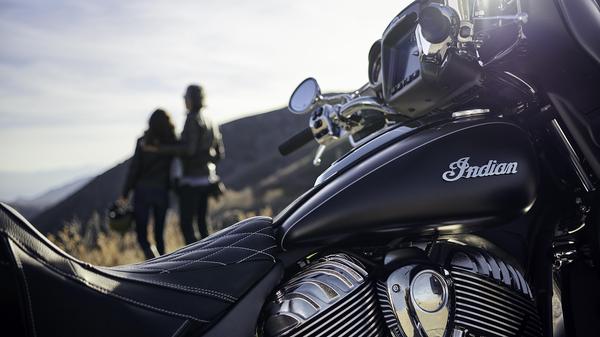 Warranty & servicing
Indian are one of the exceptions to the mainstream motorcycling norm when it comes to warranties in not offering the usually standard two year, unlimited mileage, parts and labour, manufacturer-backed scheme – instead they offer THREE, which isn't to be sniffed at. Servicing, too, despite slightly more premium labour prices, isn't to be feared either thanks to fairly straightforward mechanicals and relatively easy accessibility – intervals are wider than most, too.
Equipment
The very title 'full-dresser' suggests the Roadmaster wants for little and when it comes to equipment has pretty much everything including the kitchen sink – and you'd be right. So, on top of the fairing, luggage and lavish comfort, the Roadmaster has three riding modes, uprated infotainment system, heated grips, keyless ignition, LED lights, central locking, cruise control… pretty much everything, in fact, you could imagine you'd ant on this kind of machine.
Why buy?
Let's face it: you either want this sort of bike or you don't. And if you do, there's not that much choice: if you want high tech Japanese there's Honda's GoldWing; if high performance German autobahn-eaters are your bag, only BMW's six-cylinder K1600 ticks the boxes but if you want the real, American, 'Winnebago and Western' V-twin experience, only Harley's ElectraGlide will do. Except that now, for the first time in decades, there's an alternative: this; and the Indian Roadmaster is, if anything, slightly bigger and slightly better in every way, as long as you can stomach the slightly higher price tag, less well-known brand and less comprehensive dealer network. Apart from all that, it's brilliant.