Expert Review
Husqvarna Norden 901 review
This eagerly-awaited adventure bike from the reborn, under KTM ownership, Swedish brand, may be basically a re-bodied KTM 890 Adventure but it has performance, attitude plus a versatile style all its own.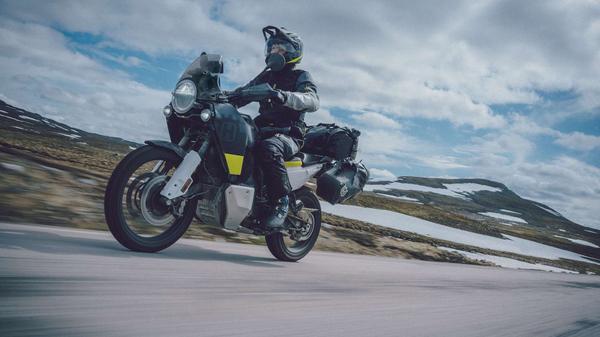 The Auto Trader expert verdict:
Reasons to buy:
Aggressive, distinctive style
Proven KTM performance off and on road
Decent adventure style versatility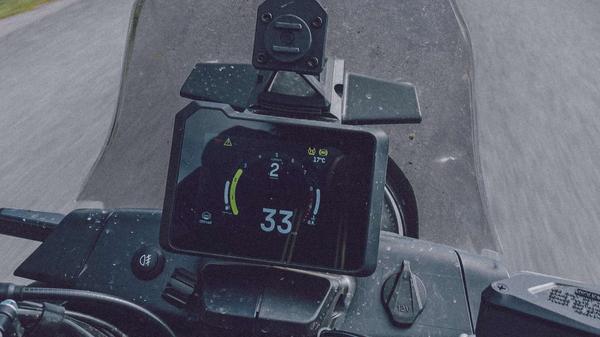 Design
Although on face value an all-new bike, and a very welcome addition to reborn Husqvarna's so far limited range of 125, 401 and 701 Svartpilen and Vitpilen roadster singles, all based on KTM Duke running gear, there isn't actually that much new about the Norden. With Husqvarna now owned by KTM, the Norden, too, is based on the orange bikes, this time on the 890 Adventure. That said, the Norden has all its own bodywork, is more adventure/travel biased than the more enduro KTM, looks refreshingly different, is well-proportioned and is comfortable, too. If you want an adventure bike with a different, more youthful attitude, you won't be disappointed. On the slight downside, the screen isn't adjustable, there's just one colour and slightly limited spec and options.
Riding position
The Norden has a familiar upright and wide barred adventure gait but manages the neat trick of somehow, proportions-wise, fitting between slightly 'dinky' mid-range adventures such as the KTM 890 and more awkward, larger ones such as Honda's Africa Twin, BMW's mighty GS and KTM's sizeable 1290 Adventures. As such, for many, in true Goldiclocks fashion, the Norden's 'just right'. What's more, the seat, though usefully narrow (for off-roading) at the front, the seat is also pleasingly wide and comfortable at the rear with well-placed pegs and bars. Longer-legged riders, however, may find their knees splayed slightly wide while the screen is also a little low.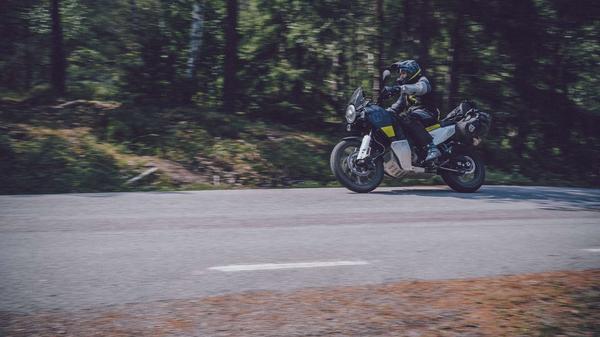 Practicality
Although usually brilliantly versatile due to their brilliant blend of on and off-road ability, decent sporting prowess and touring comfort, adventure bikes can often also sometimes be awkwardly tall and imposingly large. With the nicely-proportioned Norden, however, that's less the case. It's unintimidating to ride, sportingly punchy and fun on the road (although compromised slightly by its knobbly tyres), better than most off road and decent in town, too. Our only reservations are its slight lack of features and refinement, limited accessory options and aforementioned low screen.
Performance & braking
With the unchanged, punchy, 104bhp parallel twin from the acclaimed KTM 890 the Norden has enough thrilling power to stand out in the 'midi-adventure' class, besting the likes of Triumph's more genteel Tiger 900 and Yamaha's smaller 700 Ténéré, although it obviously can't match larger, more expensive 'super adventures' such as Ducati's 170bhp Multistrada V4, Triumph's new 148bhp Tiger 1200 and KTM's own 160bhp 1290 Super Adventure S. That said, the 'Husky' is far less imposing, more nimble and easier, too, and is also an easy cruiser and benefits from four power modes. It's braking is largely beyond criticism, too, benefitting from the latest, super powerful Brembo radial calipers with switchable ABS assistance.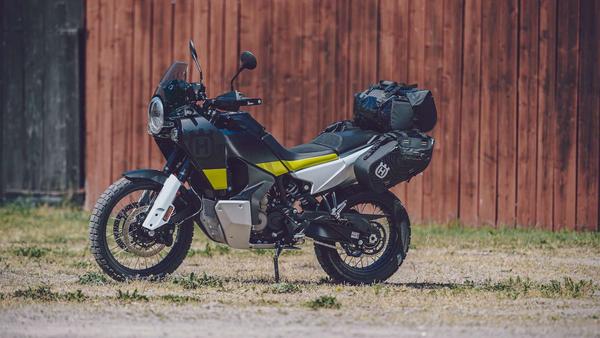 Ride & handling
Like much else the Norden shares its quality, long-travel WP suspension, nimble, lightweight tubular steel trellis frame and off-road orientated wheels with that of KTM's 890 Adventure – and there's nothing wrong with any of it. Off-road it's right up there with the best. On, it's pleasingly comfortable with a slightly firm but refined and cultured ride. It's also stable (something aided by its huge, 'saddlebag-style' fuel tank which helps keep the CofG low) yet nimble and sweet steering, too. Instead the only minor criticism is its use of tyres that are more off-road biased than most adventures which compromises front end 'feel' especially in damp or greasy conditions.
Running costs
At £12,349 when launched the Norden was pleasingly £100 cheaper than the KTM 890 Adventure R on which it's based. In addition, being 'only' 104bhp means its hunger for consumables such as fuel, chain, tyres etc shouldn't be as extreme as larger, more powerful adventure bikes. On the slight downside, however, being an all-new model from a revived brand means residual values are an unknown quantity. Overall, expect running costs on par with the KTM equivalent.
Reliability
KTMs, on which Husqvarnas are based, haven't always had the best reliability records, especially compared to the likes of BMW and the Japanese brands, with reports of cracked discs, leaking sumps and the like. At the same time the Austrian firm's record and build quality is noticeably improving and the 890 on which the Norden is based, has had a fairly solid record since its launch as the 790 Adventure in 2019, and has been significantly refined and improved with its update into the 890 Adventure in 2020. As a result, overall, we have few causes for concern although, inevitably, as a new model some aspects remain unproven.
Warranty & servicing
Being owned by KTM and based on a KTM means, unsurprisingly, the new Husqvarna Norden 901 gets the same warranty and service schedule as a KTM, too – in this case that of the 890 Adventure donor bike. Accordingly the Norden comes with a standard, two year, unlimited mileage, manufacturer-backed warranty covering all parts and labour. Servicing is the same at the KTM 890, too, coming a usefully wide every 12,000 miles (15,000kms).
Equipment
As you'd expect considering its KTM bloodline, the Norden comes with high quality suspension (WP) and brakes (Brembo radials) as standard, as well as an impressive array of electronic riding aids including switchable riding modes and traction control all easily and intuitively controllable via the (KTM-alike) switchgear and (KTM-similar) TFT screen. There are also natty, bespoke LED lights all round and a unique textured seat. That said, the new bodywork's fit and finish is a little, er, 'rustic', the screen is fairly low and unadjustable and there's a fairly limited (so far) accessories range, although the heated grips, as operated through the TFT menus, is recommended.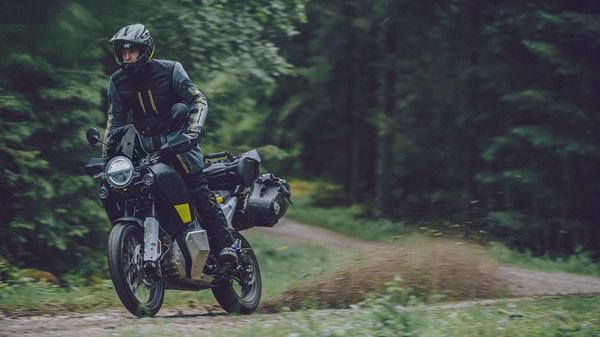 Why buy?
Although effectively a rebodied KTM 890 Adventure, which makes the Norden a niche version of a niche bike, the new 'Husky' is very likeable and has a lot going for it. Not everyone warms to the hard-core, off-road style of the orange KTMs and the Norden offers virtually all the 890 Adventure's impressive road and off-road performance in a package that's distinctly different, is larger, roomier and more touring-friendly yet also has a unique, almost aggressive, moody character all its own – and all for £100 less. If you admire the 890 Adventure but can't face owning one plus perhaps want a little more all-round ability with a classy, less obvious badge, the Norden's got a lot going for it.