Advice
How much does riding a motorcycle cost?
Alongside the pure excitement that riding a motorcycle can bring, many people take up biking because of cost; it's often regarded as a cheaper and more cost-effective mode of transport. But is this really the case? Let us try to break down the true cost of motorcycle ownership and attempt to find out…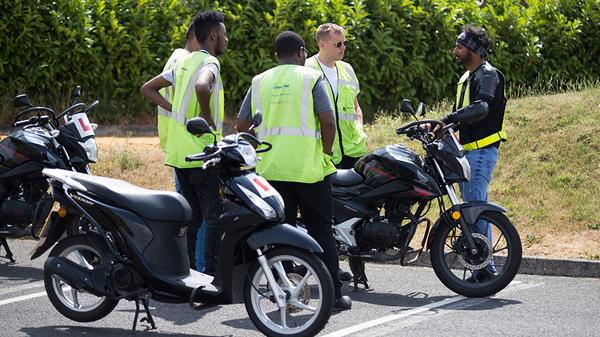 Words by: James RideTo
Published on 31 May 2019 | 0 min read
RideTo, the platform for new riders look into all the costs of riding and owning a motorcycle.

Lessons & Training
The first thing that anyone will need to do is undergo the correct training, and outside of the potential purchase of a bike, this will most probably be the biggest cost you will encounter.
Before you even consider taking your CBT (Compulsory Basic Training) you'll need to apply for your provisional licence - which will cost £34 if you apply for it online. If you're just looking to ride on L-Plates for a while then the cost of a days' CBT will set you back around £130 - £150 depending on time and location. For that you'll be loaned all of the riding equipment that you need (helmet, gloves etc) as well as a bike for the day, and at the end of the training you'll get a certificate that says that you can ride on the road. You can find the nearest training centre to you
on the RideTo website.
If you're keen on getting your 'non Learner' full motorcycle licence then you'll want to take lessons, but in order to take any riding tests you will also need to pass your Theory Test (£23). As for the lessons themselves, taking hourly ones can sometimes be an option but perhaps the most cost effective way to pass is through a Direct Access Scheme (DAS). Many of our instructors offer a complete package of 5 - 6 days and these will include both your Module 1 and Module 2 riding tests as well as a CBT which you'll take on your first day. It's as intensive as it sounds, but for around £900 you can expect to finish the course with a full motorcycle licence - and a lifetime of riding enjoyment ahead of you! Total: Around £960 (including the cost of L-plates!)
Riding equipment
During your training, all RideTo prices include bike and helmet hire. Following your training, you're going to have to look into getting your own gear. At the bare minimum you'll need a helmet (a good one from a reputable manufacturer will cost about £120 to £225) and gloves (around £35), but if you have any concern at all for your safety then jacket (£200), trousers (£150) and boots (£100) should also be on your list. The natural inclination when you think 'biker' is for a set of leathers, but if you're looking for cheaper clothing with the same or even greater levels of protection as leather then the current crop of textile riding suits (£250 for jacket and pants), or kevlar-lined jeans (£99) are fantastic.
Total: Around £600
Purchasing a bike
This is the section that will lead to perhaps the biggest cost of course, but it's also the one with the largest margin of difference. A decent second hand bike can cost anything from free (if you've got nice family or friends) to tens-of-thousands of pounds, and there's really no 'right' price to pay for what would be the right motorcycle for you.
And the method by which you pay could also make a huge difference too… If you're buying new and spending outright, then you'll likely save some money by paying for everything up front. But if a monthly spend is something that you're budgeted for, then a regular Hire Purchase of Personal Contract Payment might be more to your liking. Total: From FREE to £250,000 for a classic Brough Superior!
Maintenance and ownership
As with all kinds of vehicle ownership, the levels of servicing and maintenance work required will vary depending upon the type of machine you own and the manufacturer requirements. As a rule of thumb though, you can expect a yearly motorcycle service to set you back around £150 - £200 (this could be more for a full service or less for just a quick change of fluids etc).
You can of course service the bike yourself (if you know what you're doing) and that will save you a hefty sum in maintenance costs. But you'll also need to be aware that this could affect any resale value of your motorcycle later on, as buyers will be more impressed with a set of manufacturer or garage stamps in the back of any service logbook. One thing that you won't be able to do yourself though is the MOT, this is legally required of you if your bike is expected to be on the road and you can expect your yearly MOT to cost £29. And then there is insurance. It's a legal requirement and because of that you will need valid insurance for your motorcycle if you intend to do any riding on the road. Naturally the cost of any insurance will differ from bike to bike and from rider to rider, so it's hard to offer firm figure here, but a recent insurance broker article has quoted average UK-based quotes to range from £200 - £650. Total: From £29 to £700+
But what about savings?
Having laid out all of the above, it begins to look as if motorcycling might actually be an expensive mode of transport after all. But for balance, it's perhaps important not to overlook some of the ways in which biking can actually save you money.
First of all, it needs to be made clear that all insurance, maintenance and purchase costs are things that car buyers are going to have to contend with too, and relatively speaking all of these tend to be lower for motorcycles than with cars. But there are a couple of common elements to both that we haven't yet discussed; petrol and parking. The miles-per-gallon (MPG) of motorcycles does tend to be a lot higher than with cars. For example, a BMW R1200 GS - one of the largest and most popular motorcycles on the market today - averages around 40 mpg. Compare that to a BMW 1 Series that runs at around an average of 36 mpg then it's clear that you could make some considerable savings over the course of a year. And what about parking? If you're a commuter who regularly parks at a train station or somewhere else where car parking spots are at a premium, then you will be well aware of the often extortionate rates that companies can charge. So if you're being charged £10 a day parking for work, then even the simplest of mathematical minds can calculate that at a saving of £200 a month if you're using a motorcycle to commute and parking it within the free motorcycle bays. So what have we learned? Well, learning to ride, buying a bike and looking after it, does cost money, but compared to other modes of transport, biking may well be an attractive proposition to those looking for something to lighten the load on the wallet. If you already have a UK Provisional or Driving licence, then training is the first stop. Speak to us at
RideTo
to find the right course and instructor for you.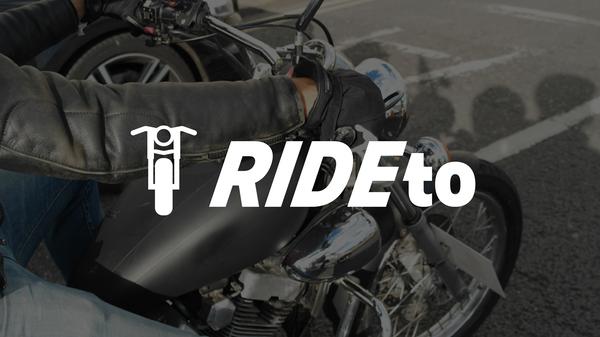 RideTo