Advice
How Important Are Motorcycle Boots?
How important are motorcycle boots? Well, they are essential and a key component on bike safety. Anybody who's into their bikes should always have a pair of motorcycle boots. Here we explain why...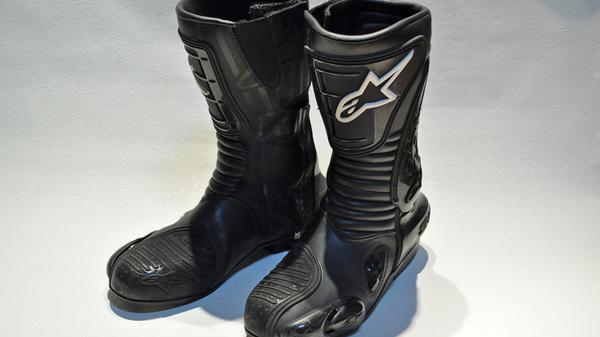 Some bikers believe they can get by with using alternative options such as work boots. However, while these may seem sturdy, they are no match for the specialist design of motorcycle boots. Considering how dangerous motorcycle riding can be, no matter how long you've been doing it, wouldn't you instead invest in a proper piece of gear and not risk it?
When it comes to motorcycle riding, safety is arguably the most important thing. There's no point in spending a wedge on the best motorcycle around and then skimp on the rest of your gear. If nothing else, this sounds like an accident waiting to happen. There's nothing cool about ignoring the safety demands of motorbiking, and no one will think better of you because of it. Motorcycle boots aren't just designed to fit with the rest of your gear. They also offer a range of protective measures. Those not in the know don't realise it, but they help protect the rider from the heat of your exhaust pipe, they provide support to help you stabilise the bike when stationary, and they minimise the chance for injuries in the event of a crash. However, while safety is essential, your boots should also be comfortable. They should fit just right. Too tight risks discomfort and affects concentration. Too loose, and you miss out on manoeuvrability. Depending on your specific needs, you can find the right motorcycle boots to suit you, and considering how much time you want to spend on your bike, you may as well buy them.