Expert Review
Honda NC750 Adventure (2013 - ) review
Novice-friendly, economical and affordable adventure-style twin is brother to NC750S roadster and appeals to the 'first big bike' brigade. It also comes with the option of Honda's pioneering 'DCT' auto gearbox.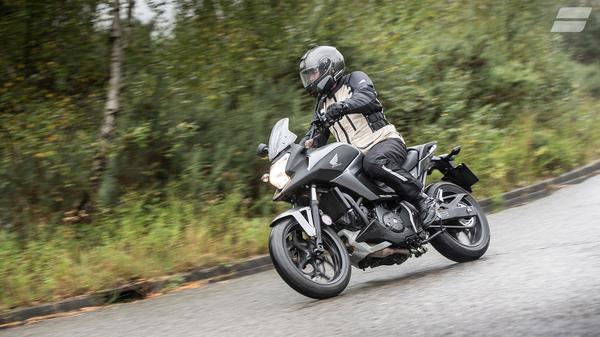 The Auto Trader expert verdict:
Available new from £6,569
Something of a motorcycling oddball, Honda's pair of NC twins use an easy-going twin cylinder engine that's basically half of that from the Honda Jazz car in a practical, economical, novice-friendly package. The adventure-styled X is the best-looking and most popular of the trio. No rip-snorter, but friendly, useful and good value.
Reasons to buy:
Completely unthreatening and easy to ride
Comfortable all-rounder ability
Great value and economy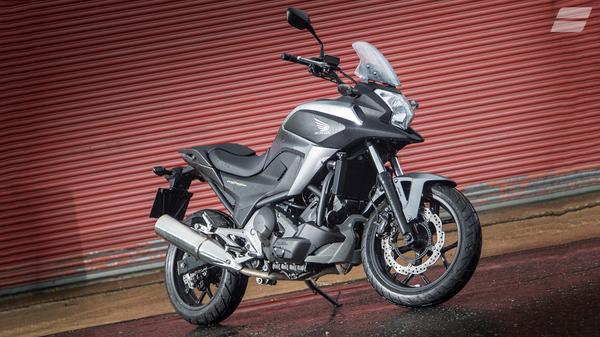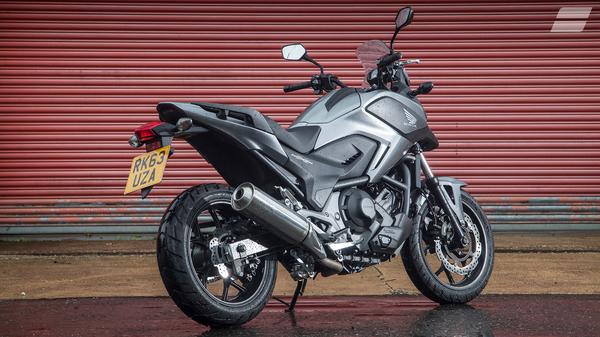 Design
When Honda launched its three-strong, 'NC' (for 'New Concept') range in 2012, all based around the same car-derived, twin-cylinder powertrain, the idea was for an unthreatening, economical, easy-to-ride machine that would appeal to car drivers (hence the optional 'DCT' automatic gearbox). The adventure-styled 'X' (there's also an 'S' roadster and the Integra scooter) has proved the most appealing, and received a 50cc boost in 2014, as well as a much-improved restyle for 2016.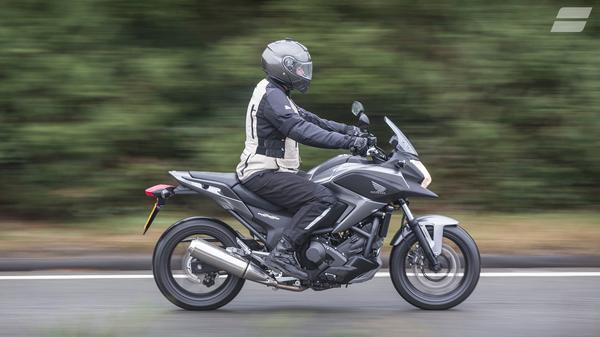 Riding position
"

It's roomy enough for all and comes with a larger-than-average pillion seat

"
As easy and natural as it gets. Despite adventure styling, the X's seat height has been kept deliberately low (at 830mm) while the peg and handlebar position is ultra-friendly, too. That said, it's also roomy enough for all, and comes with a larger-than-average pillion seat, with large, side-mounted grab handles. Compared to the naked 'S', the X also has a small screen, which was due to be significantly enlarged on the facelifted 2016 version.
Practicality
For the money, they don't much more versatile. One of the NC family's novel features is a scooter-style storage compartment in the fake 'tank', which (at 21 litres) is big enough to hold a full-face helmet. On top of that, it's both slim and light enough to be a great commuter, yet has enough oomph, comfort and weather protection to be a good long-haul machine, too. And when all of that's about as easy to ride as bikes get and cheap to run as well, things don't get much better.
Performance & braking
The NC family was designed to be adequate, unintimidating and economical rather than tremendously dynamic. That said, the 2014 update raised power to a thrummy 54bhp, which does the job. The engine's delivery is completely linear, responsive and progressive, and the brakes, though hardly cutting edge (there's just a single disc with a twin piston caliper up front), come with ABS and are more than up to the job, too.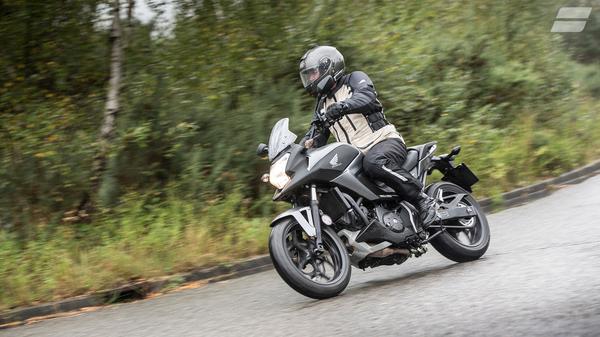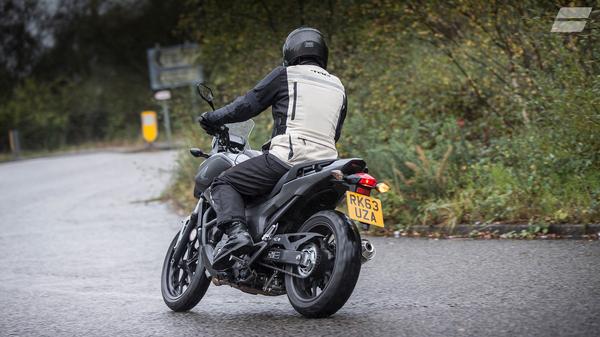 Ride & handling
The NC's cycle parts err on the budget side, while the 'X' version has slightly longer-travel suspension befitting its adventure styling. Even so, with the cylinder block almost horizontal, the bike's centre of gravity is low, and it's light and narrow, all of which aids handling. Ride, meanwhile, despite the budget nature of the suspension, is reasonably controlled and plush. Yes, it begins to seem a little less controlled and precise when pushed hard, but considering the X's nature, it's more than up to the job.
Running costs
Although this Honda is intended to be affordable, there are plenty of cheaper middleweights – though not many that are as cheap to run. Honda itself claims nearly 82mpg for the X, compared to, say, 54mpg for the broadly similar 800 Crossrunner. At the same time, as the X's performance is relatively mild, it's economical on consumables such as tyres, brake pads, drive chain etc as well.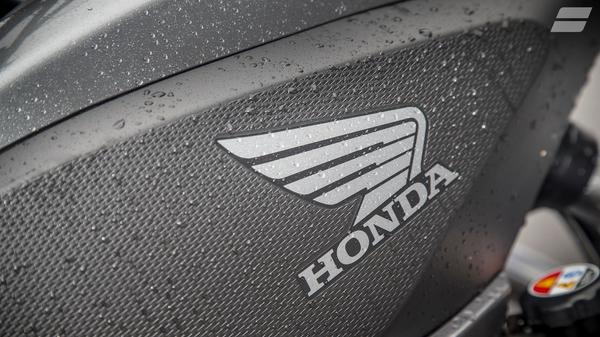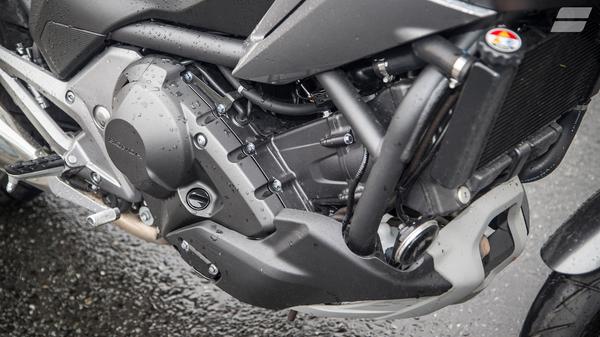 Reliability
Thanks to its car roots – the NC family's twin-cylinder engine is effectively half that of the four-cylinder Honda Jazz car – the X's powertrain is both understressed and proven, with no particular reported faults so far. In addition, build quality is high and finishes are good, so everything else on the NC should last impressively well, too.
Warranty & servicing
Like the other Hondas and members of the NC family, the NC750X comes with a standard two year/unlimited mileage warranty. Major service intervals - for a valve clearance check, for example - are impressively 'roomy', too, being every 8,000 miles or just once a year.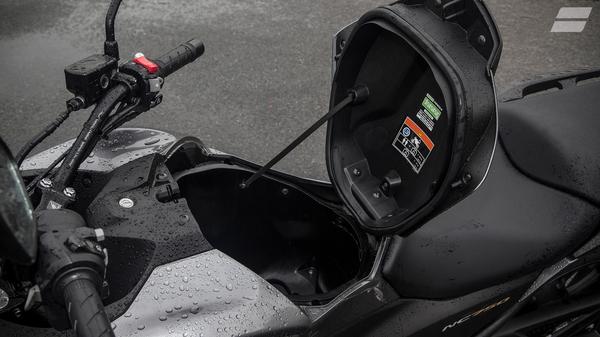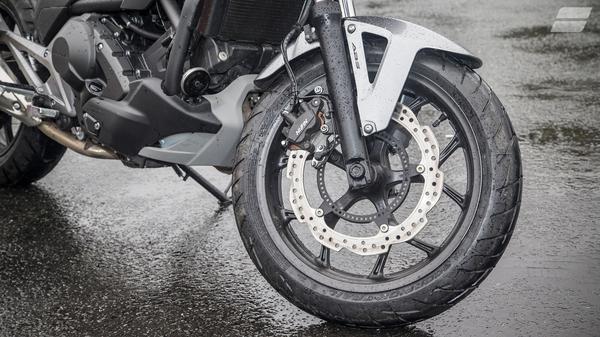 Equipment
As it's built down to a price, you wouldn't expect the NC750X's equipment levels to be particularly lavish, and they're not. But, being a Honda, it does get ABS brakes as standard, and like its 'S' brother, it also has a clever and convenient storage compartment in the false 'tank', which is big enough for a full-face helmet. Optional cost extras, including heated grips and luggage, are also available.
Why buy?
If you're relatively inexperienced and looking for a first big bike as a commuter/all-rounder, you could do far worse than the NC750X. It's easy to ride, versatile, cheap to run and has some clever, unique touches like the storage compartment and optional DCT automatic gearbox. Considering the Honda badge as well, that's quite a tempting proposition.