Long Term Review
Honda Forza 125 long-term test review - 'Life in the fast lane'
With the filming of the Auto Trader Best Bike Awards this year taking place near Oxford, it seemed the perfect opportunity for Phil to test the Forza's mettle on the motorway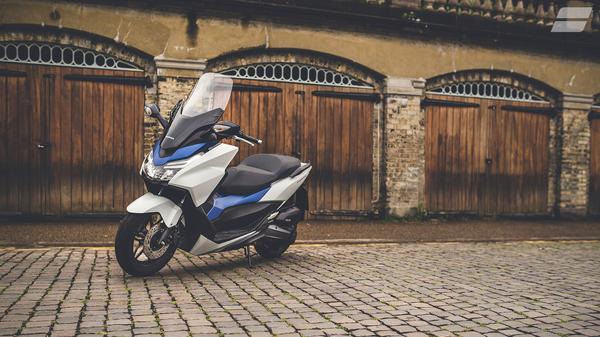 Second report: July 2016
Mileage: 938
Costs: None
First report
I have to confess, I was not looking forward to this. A 200-mile round trip on a 125cc scooter doesn't sound rational in anybody's head, let alone a mind-numbing route that takes in large sections of the M40 on one of the hottest and busiest days of the year.
But the
Best Bike Awards
don't happen themselves and a long distance test is a long distance test. Sure, most people buy scooters to effortlessly cruise around their favoured urban cityscape but wouldn't it be nice to know your bike could also competently perform the long haul? After all, the Honda Forza can even be ordered as a bigger capacity 300cc scooter.
If you're as used to touring bikes as I am (my personal bike is a BMW R 1200 RT), you'll be familiar with the road presence and wind protection they afford. Needless to say the Forza 125 is little different, but I do like how the big bike proportions help move it away from diminutive scooter status and convince other drivers and riders that you're on something altogether more visually robust. That and the pearlescent white paint offer me a lot of confidence when riding, regardless of whether I'm filtering through dense traffic or have the throttle pinned on the motorway.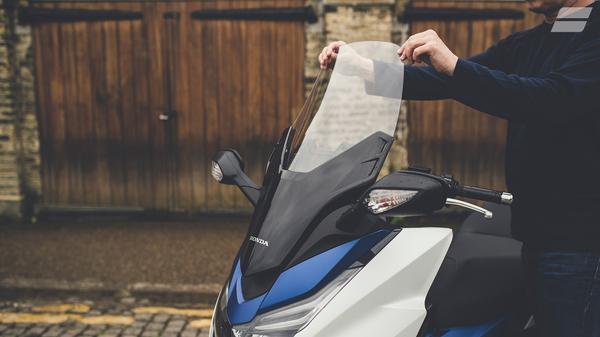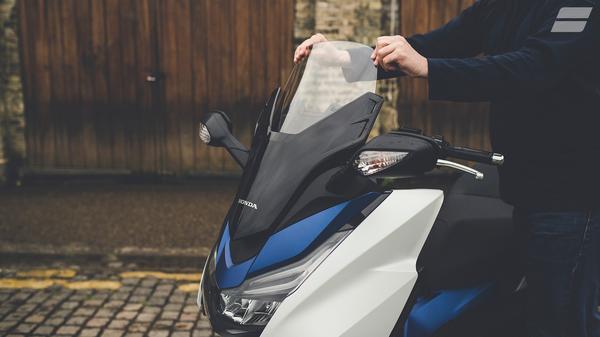 As soon as I reached the M40, I was eternally grateful for the manually adjustable screen that was surprisingly effective at pushing the bulk of wind over my head and reducing the otherwise immense wind noise in my helmet. When you're so used to riding through city streets at 30mph, you forget about the turbulence created at higher velocities, but I was soon regretting not packing my ear plugs...
The Beaconsfield services provided excellent coffee, bike parking facilities and a brief respite from bleeding ears, but it was all too brief. No sooner had I stretched my legs was I back on the M40, throttle pinned, pistons screaming and a speedometer quivering around 65mph.
Even at that speed, the Honda feels comfortable and so mechanically robust, it would probably sit at this speed all day long. However, given the liberal policing of the 70mph motorway limit, the pace for me still felt, at best, glacial and at worst, dangerous. I did manage to overtake the occasional slow truck, but the majority of traffic was overtaking me and on a 125cc scooter, that is not a comfortable place to be.
I arrived at the location in one piece, but after a day on the Best Bike Awards photoshoot, I decided to return the Forza to its natural habitat the long way, substituting motorways for a series of A-roads that were mostly single-lane, affording me the comfort of a more practical speed limit. As it turned out, the bonus was that the roads I had chosen weren't nearly as busy and it took around the same amount of time to get home again. Faster is not always quicker it would seem.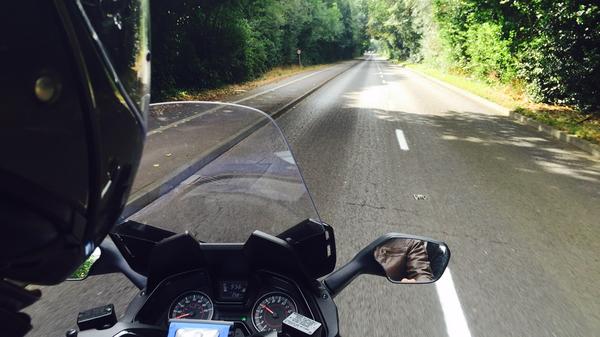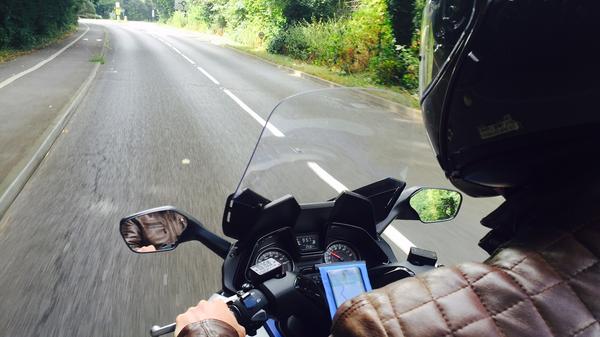 Key Specs:
Model: Honda Forza 125 ABS
Price as tested: £4,099
Engine/gearbox: 124.9cc, 4-stroke, CVT (twist-and-go)
Power: 14bhp @ 8,250 rpm
Torque: 8.9lbft @ 8,250 rpm
Economy: 123 mpg (2.3 L/100km)
Fuel capacity: 11.5 litres (2.53 gal)
Kerb weight: 162 kg
Seat height: 780 mm