Expert Review
Honda CBR1000RR Fireblade Super Sports (2015 - 2017) review
The Honda CBR1000RR, or Fireblade as it's more commonly known, may have fallen slightly behind the very latest electronics-equipped MotoGP replicas, but is still a super-refined, classy superbike.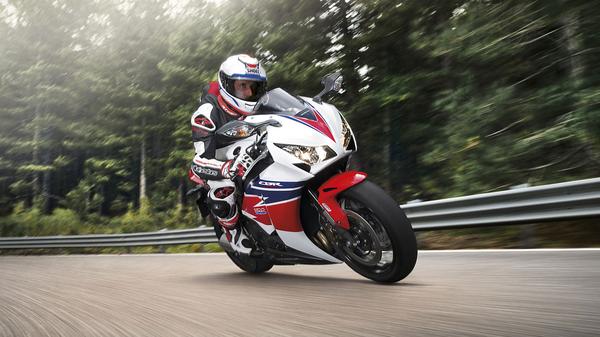 The Auto Trader expert verdict:
The 2014 facelift disguises the fact that the 'Blade is an aging design with peak power and specification (particularly electronics) now lagging severely behind the class leaders. That said, the CBR1000RR is gloriously refined, classy, real-world relevant and still more than enough for most riders. No class-leader any more, but still a class act.
Reasons to buy:
Fabulous refinement and slick ease of use
Build quality, class and reliability
Real world relevance – particularly on the road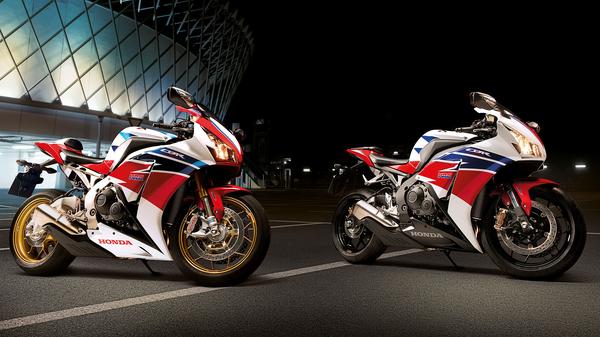 Design
"

The Honda remains a brilliant road sportster and oozes class and refinement

"
In truth: aging – and it's more than starting to show. Although the 'Blade received a mild CBR600RR-inspired facelift in 2014, most of its underpinnings are getting on for 10 years old. As such it's simply not on the same page as more modern rivals such as Kawasaki's ZX-10R, Yamaha's latest R1 and BMW's S1000RR, all of which bristle with the latest MotoGP electronics and potency. That said, the Honda remains a brilliant road sportster and oozes class and refinement, especially in 'SP' specification, complete with Öhlins
Riding position
It's now even more relaxed than ever, with the bars a smidgeon lower and wider and the footpegs 10mm further back. As such, the Blade's ergonomics, although sporty, remain the most 'every day' and all-rounder in the superbike class: it's fairly roomy, has the best weather-protection of the bunch (although that's still not saying that much) and is arguably the most comfortable whether eating motorway miles or cutting through traffic around town.
Practicality
Litre-class superbikes and practicality are two terms that aren't meant to be uttered in the same breath. That said, they're also often not as extreme as you might expect (being usually roomier, less cramped and more flexible than, say, 600 supersports machines, for example) and of these the CBR1000RR is undoubtedly the best: it fuels perfectly, the controls are all crisp and precise and, at a push, it can take a pillion (just) too – although that's about as far as it gets.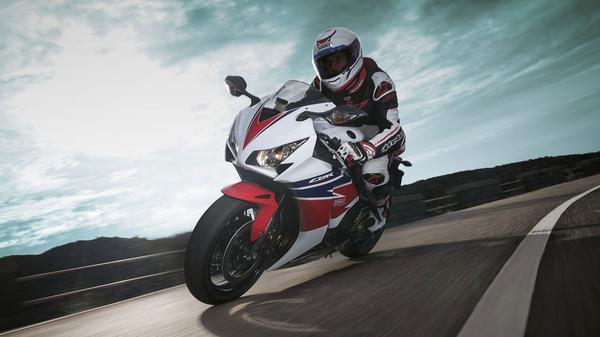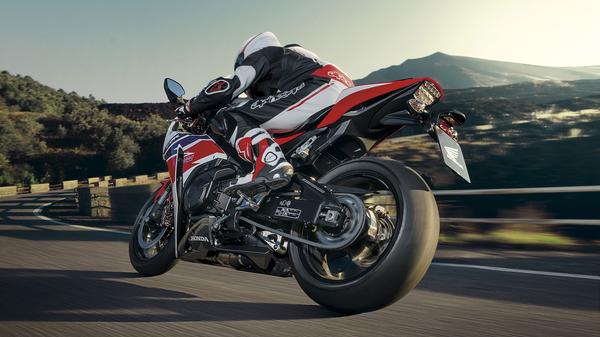 Performance & braking
"

It lacks its rivals' sophisticated electronics such as traction control and power modes

"
Although the 'Blade's power was slightly increased in 2014 (by 2bhp thanks to a revised cylinder head, inlet trumpets and exhaust), its 168bhp peak now lags significantly behind the 190+ of the Kawasaki, Yamaha and BMW and it also lacks their sophisticated electronics such as traction control, power modes, anti-wheelie and more. But with a smooth, slick delivery, relaxed ease of use and meaty roll-on drive the Honda's arguably the most real road relevant and easiest to live with. Brakes-wise, the 'Blade is unique among superbikes in having Honda's linked 'C-ABS' system' which works impressively well and is a real life-saver, although more hardcore, track day types may find it too intrusive.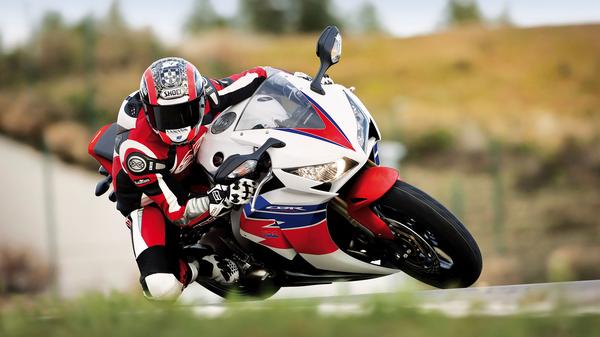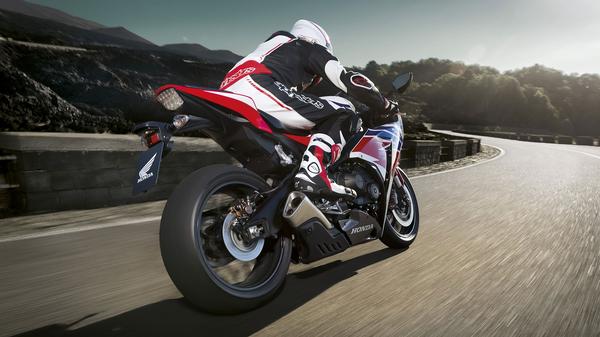 Ride & handling
"

It seem almost like a sports-tourer compared to its rivals

"
Familiar aluminium twin spar chassis dates back to 2005 although extra flex around the swing arm has been added. As such, it remains the most familiar and easy-going of the class. It's also, arguably the most refined, with the plushest ride and most polished manners making it seem almost like a sports-tourer compared to its rivals. Its not, though: ride it hard and you'll find it precise and responsive. As a superbike, it's the best all-rounder. On track, though, it's now a long way from being the fastest, and even the SP version, though brilliant, simply hasn't the oomph to catch up.
Running costs
Superbikes never come cheap, with a potentially huge appetite not just for fuel, but also consumables like tyres, brake pads, chains and more. The superbly refined, and now slightly underpowered 'Blade, though, is better than some rivals. It should comfortably return an MPG in the mid-40s, with more to come if ridden gently while its smoother power delivery is more gentle on tyres.
Reliability
About as refined and developed as superbikes get. The jury still has to be out a little due to the 2014 updates but otherwise we've absolutely no reason to think Honda's CBR1000RR will give any problems. Also, as the four-cylinder motor is in a lower state of tune than more recent, more highly tuned rivals from Kawasaki, Yamaha and BMW, and features none of their complicated electronics, there's even less reason for anything to go wrong.
Warranty & servicing
Major (valve clearance) services are due every 8,000 miles, so it's fairly typical of the breed. Most superbikes don't cover large mileages so for the majority of owners an annual service will be sufficient. Like other Hondas, the CBR1000RR comes with a two-year, unlimited-mileage warranty.
Equipment
With Honda continuing to refuse to overload the CBR1000RR with sophisticated electronics, as is the current trend in superbikes, on face value the aging Fireblade seems fairly meagerly equipped, with no traction control, power modes, anti wheelie and so on. That said, it does have Honda's C-ABS system, is beautifully built, finished and refined and, in SP guide, comes with top-notch Öhlins suspension and a blue-printed engine.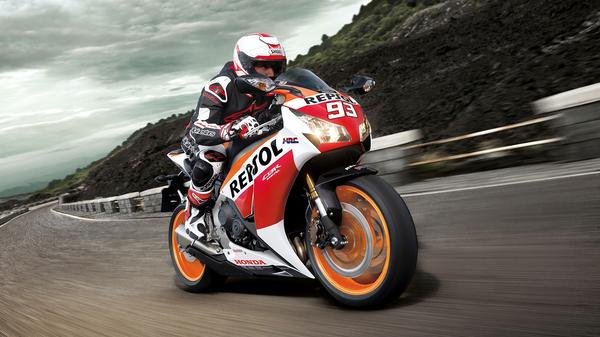 Why buy?
"

As a road sportster there's none more usable, classy and refined

"
The CBR1000RR may be falling behind the pack in terms of sheer brute performance and sophisticated electronics, but as a road sportster there's none more usable, classy and refined. Some may think that bland, but 168bhp is still not to be sniffed at, plus they've rock solid reliability and kudos to spare.