Expert Review
Harley-Davidson Street Glide Special Tourer (2016 - ) review
Since its launch in 2006, the Street Glide has been the definitive 'bagger' and a Harley best-seller. But, in this top-of-the-range, customised 'CVO' trim, it takes things to a whole other level.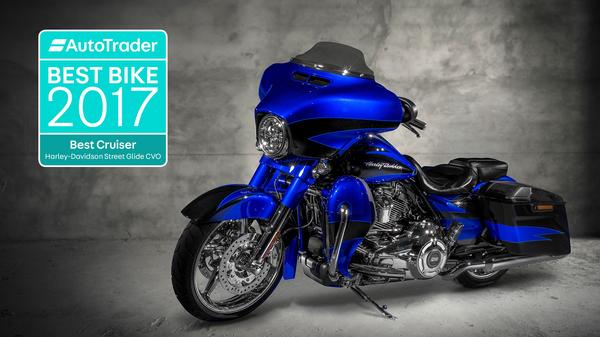 The Auto Trader expert verdict:
Available new from £22,505
When it was launched in 2006, the Street Glide – basically a chopped-down ElectraGlide, with low screen and panniers – set the template for the 'bagger' and has been hugely successful ever since. This latest, uprated version by Harley's Custom Vehicles Operation (hence the name) ups the ante even more… at a price.
Reasons to buy:
Definitive 'bobber' style
Wealth of classy CVO details and accessories
Performance enhanced, too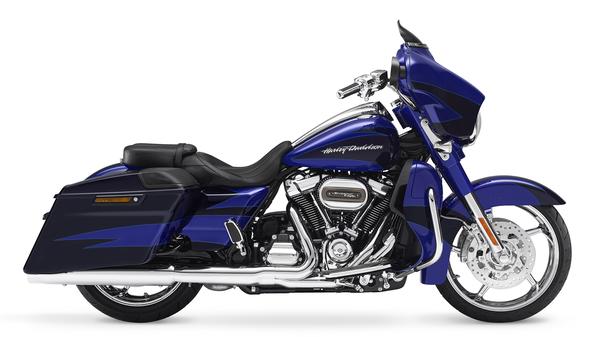 Design
The original 2006 FLHX Street Glide was a bit of an acquired taste. But, since its update in 2010, primarily with a larger front wheel, this custom-touring Harley become both the USA's best-selling bike and, by so doing, the design template for the hugely popular 'bagger' class it spawned. The CVO version takes things to a new level by being the ultimate Harley, customised and equipped to the ultimate level. Some CVO models can seem over the top, but the CVO Street Glide simply seems like the definitive Harley.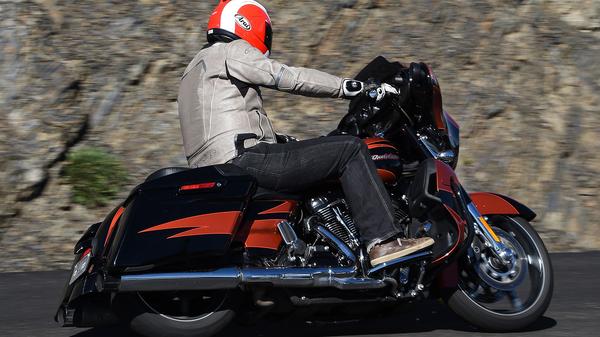 Riding position
As the Street Glide is effectively a cut-down ElectraGlide, you'd expect comfort to be lavish – and it is. There's a plush seat (for the rider at least, the pillion's is a touch marginal), roomy footboards, and the bars aren't too extreme, either. Better still, although it looks big and unwieldy at first glance, like most big Harleys, it's actually quite manageable, with a low seat, slim waist and more.
Practicality
Ultimately, Harleys are always going to be expensive toys and poseurs' machines (although the tourers do make decent mile-munchers), so practicality is inevitably compromised. However, by virtue of being a customised tourer – a custom with good looks AND distance- and luggage-ability – the Street Glide, does manage that rare trick of both looking cool and being useful, which explains its huge appeal. With the CVO, though, you're unlikely to use it over large distances or want to risk getting it dirty…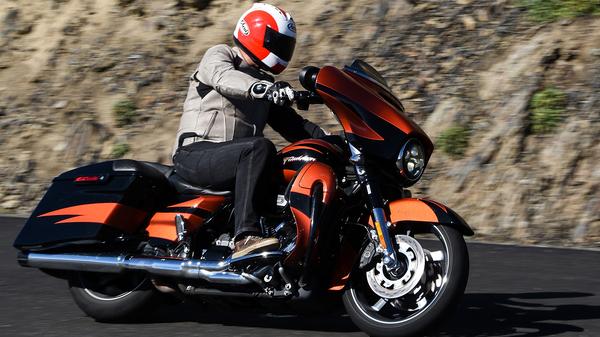 Performance & braking
Far better than you'd expect. Harleys have long been mocked by some for at best average performance and menial braking, but they've come on a long way in recent years. The 2017 Street Glide received Harley's uprated, 11% more powerful, 107 cubic inch (1745cc), four-valve 'Milwaukee Eight' version of its traditional, 45-degree pushrod V-twin. Meanwhile, in CVO form, it got the even bigger 114ci (1868cc) version, producing 122lb ft of torque, 30% up on the 2016 model. That's plenty of punch and, boy, you notice it, too. The brakes, too, have similarly been updated – to decent four-pot Brembo items, as well.
Ride & handling
Harley's 'Big Twins' have always been fairly 'old school' heavyweights, more about gentle touring than any kind of sports ability, so don't expect anything scalpel-sharp through the turns. That said, the latest Street Glide, with its uprated Showa suspension, gives a pleasingly plush ride and can be hustled through the turns – at least up to the point where footboard meets terra firma – with confidence and enjoyment. Harleys may be big, old-fashioned and seemingly carved out of solid iron, but they also handle far better than most people give them credit for.
Running costs
No big Harley is ever a bargain, least of all the premium CVO models. That said, eye-watering purchase price and associated steep insurance premiums aside, the Street Glide is like all big touring 'Hogs' and impressively gentle on consumables. The drive is by belt, which should last the machine's lifetime, while, with only middling performance, its appetite for fuel, tyres, brake pads and so on is surprisingly frugal as well.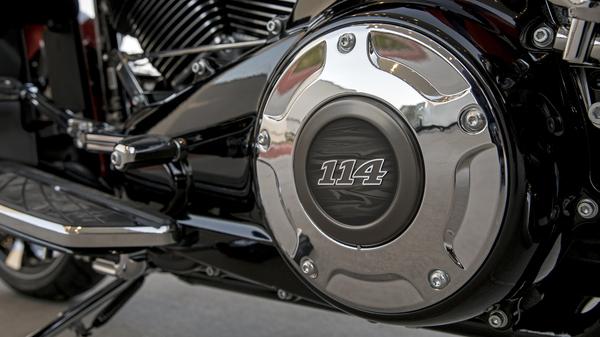 Reliability
The legendary Harley V-twin is updated to the new, four-valve, 'Milwaukee-Eight' here, which means it's too early to be certain about reliability, but its track record over the years has been enviable and it remains largely understressed so we've few concerns. In addition, cycle parts are all good quality and proven, and the finish and build quality are as good as ever. Further reassurance comes from the fact that Harley owners invariably pamper their machines as well.
Warranty & servicing
Harley-Davidson's manufacturer-backed warranty is the industry standard adhered to by all the leading brands, covering the machine for parts and labour for the first two years of its life, irrespective of mileage covered. Despite the machines' premium pricing, service costs are impressively reasonable, mostly thanks to the straightforward, air-cooled, V-twin engine being very simple and accessible; and, that's despite the fact that, on the Street Glide, like some other Touring models, there is a notable amount of bodywork to remove, as well.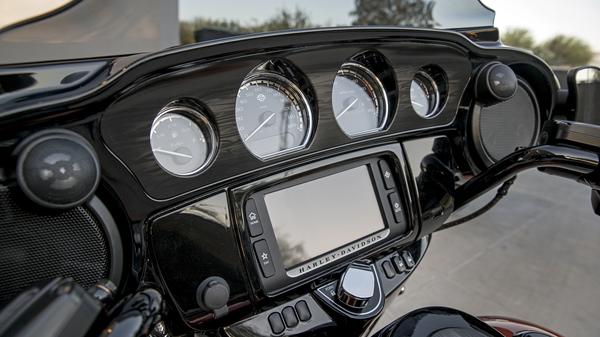 Equipment
Harleys in standard trim can be pretty basic, with none of the electronic rider aids many modern machines now boast and few luxuries, either. However, as H-D's business model is based on these being owner options available at extra cost through its extensive accessories catalogues, the same can't be said of the luxurious CVO variants. In short, the CVO Street Glide has it all, from mouth-watering cosmetic add-ons such as special paint and billet grips to an uprated stereo, infotainment system and more.
Why buy?
If you want a Harley cruiser, the CVO Street Glide simply does it all. First, it's the most appealing, fashionable and popular model – the Street Glide, Harley's premium 'bagger' and the definitive example of the breed as a custom tourer. And, second, it's had the full Harley CVO treatment, so it's bristling with cosmetic touches, the best in accessories and even has an uprated engine. In short, it's the ultimate Harley. It's not cheap, of course, but then 'ultimates' never are.