Expert Review
Harley-Davidson 883 Sportster review
The Harley-Davidson 883 Sportster is the cheapest and easiest entry into the H-D scene but, though authentic, it's slightly underwhelming and 'dinky', too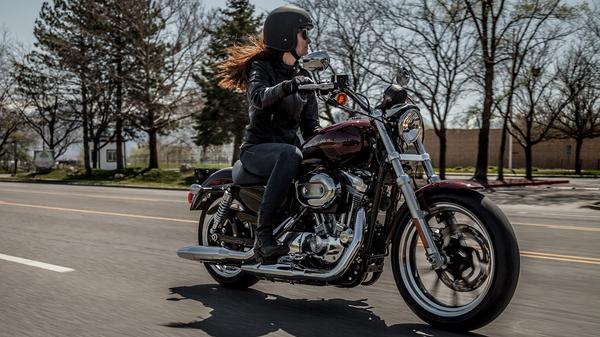 The Auto Trader expert verdict:
Available new from £8,908
Don't be mislead by the Sportster name; there's little sporting about the 'baby' Harley. Instead it's the entry-level offering to Harley-Davidson range and, as such, not just one bike, but a whole family of machines, from roadster to cruiser to custom, based around the same, fairy soft 883cc V-twin rolling chassis. All are fairly small, basic and budget, but as an affordable way into Harley ownership for many, that's enough.
Reasons to buy:
The most affordable way into Harley ownership
Accessible, unintimidating performance and handling
Great residuals and accessories options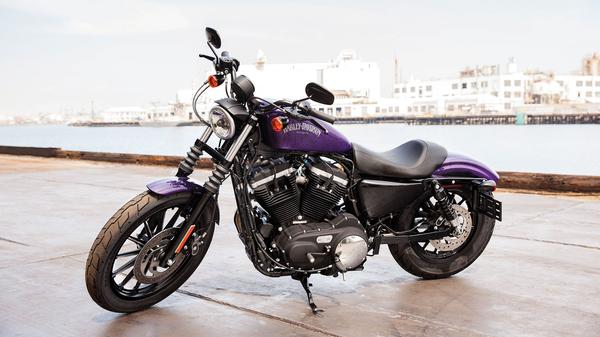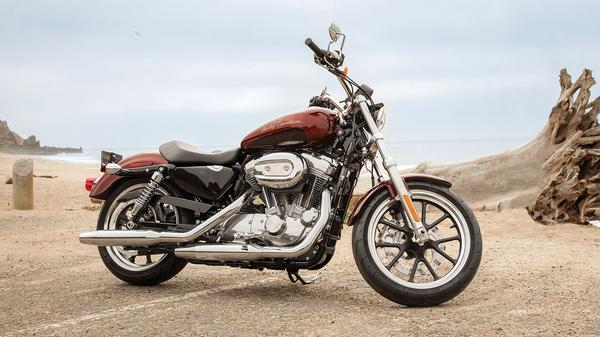 Design
"

All offer genuine Harley design touches and credibility,

"
The whole 883 range is Harley's entry-level 'family' with variations to suit most cruiser tastes, whether that (currently) is for the classic, flat-track-styled Roadster, low-seated SuperLow or custom Iron. All offer genuine Harley design touches and credibility, chunky mechanicals, bags of kudos and, perhaps most impressively of all, decent value. If you want to buy into the Harley experience, are on a budget and can handle their petite size and performance, you won't be disappointed.
Riding position
Varies according to which model you go for but there's a style to match most cruiser variations. All are surprisingly upright (compared to some 'Big Twin' Harleys like the Low Rider, for example) and also surprisingly 'cute' – if you're over 5'8" 883s seem positively dinky. That said, though low and narrow, they're less manageable than you might expect by also being unusually heavy. The Sportster may be a narrow V-twin but it feels like it's made of some very heavy cast iron.
Practicality
Reasonable – for a Harley at least. While the 883's mediocre performance and slight proportions rule it out as a touring or long distance proposition its adequate comfort and OK manageability mean it's fine around town and, as for out on the open road, well, it's a cruiser, so you're unlikely to be looking for much in the way of dynamism. That said, the ridiculously small 'peanut' tank of some models need refilling after less than 80 miles or so.
Performance & braking
"

The 883 delivers an authentic 'putt-putt' Harley V-twin sound track

"
It depends how you look at it. For an entry-level Harley, the 883 delivers pretty much what you expect: no Harleys are exactly fast or demon brakers, after all. As such the 883 delivers an authentic 'putt-putt' Harley V-twin sound track, a familiar American 'vibe', cruises pleasingly enough within speed limits and stops just about acceptably, too. But none of that is as exciting or dynamic as a modern motorcycle can be and any comparative rival will simply embarrass it when it comes to any definition of performance.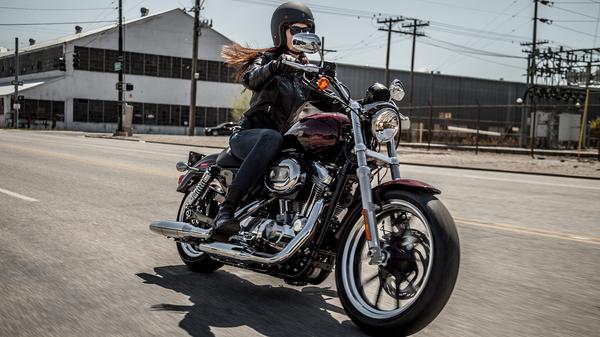 Ride & handling
"

It's a long way from perfect

"
Again, pretty much what you'd expect of a small Harley – in fact slightly better than that as the 883's reduced weight and more manageable proportions actually make the Sportster relatively engaging to hustle around. It's a long way from perfect, though: tubular steel chassis is old fashioned, suspension is fairly crude and, at the rear, short-travel and there's an overall feeling of 'old school' effectiveness rather than modern sophistication of any sort.
Running costs
Although Harleys generally are quite expensive to buy, they're fairly cheap to run due to basic mechanicals, reasonable service intervals, meagre performance and so on – and the 883, being just 50bhp and incapable of reaching the Ton, is the best of the bunch. Economy is nothing to shout about – reckon on 50mpg-odd, depending on use – but consumables last well and Harley's belt drive is simply brilliant.
Reliability
The first alloy head, 'Evolution' (or 'Evo' as most refer to it) Harley 883 was launched in 1986 and, for the most part, has barely changed since, bar the introduction of fuel injection and continuous refinement. As such, it's not only incredibly simple and straightforward, it's about as developed and refined and proven as motorcycle engines get. What's more, though old fashioned, Harley build quality is ruggedly good and examples tend to get cossetted by owners so there won't be many reliability concerns.
Warranty & servicing
Although it's a fairly rugged unit, Harleys can't boast the extended intervals of some rivals with, since 2004, services due every 5,000 miles or so. That said, Harley owners, and particularly 883 Sportster owners, don't usually do that many miles so an annual service should be more than sufficient. Like most of its rivals, the standard Harley warranty is two years/unlimited mileage, although an extended warranty is available as an extra cost option.
Equipment
Most people presume that Harleys are all-singing and dancing and come fully-laden with goodies. Not so. In truth, in standard spec, they're very basic. The key difference is that unique among bike manufacturers Harley-Davidson offers an enormous range of official accessories which most buyers fall prey to before they've even walked out of the showroom door. On the positive side, and also contrary to most manufacturers accessory options, Harley's offerings add value to the bike's resale value.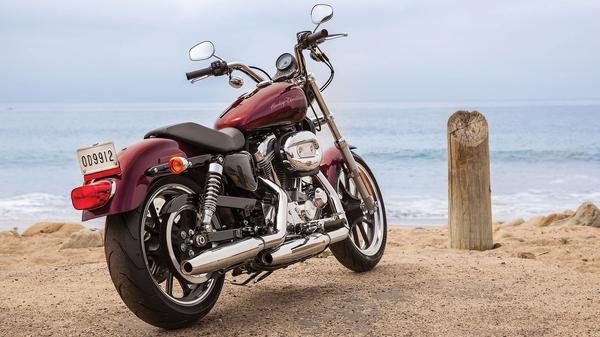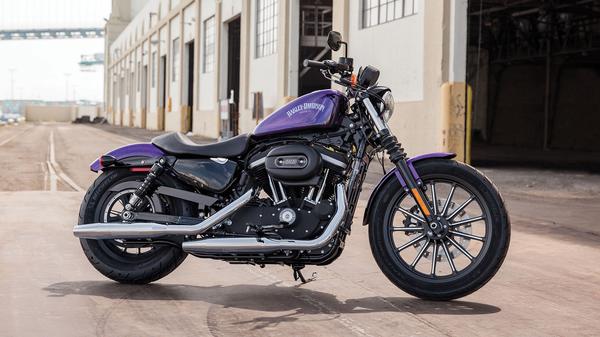 Why buy?
"

883s are not only affordable, but they're unintimidating, reasonable performers

"
If you want to enter the Harley-Davidson lifestyle nothing else will do than an 883 Sportster – except perhaps for the 1200 Sportster. The 883s are not only affordable, they're unintimidating, novice-friendly, reasonable performers and hugely customizable, and they even hold their value. Which is probably just as well, because once used to, their performance is so emasculated you'll quickly want to move up to a bigger 'Hog'.