Expert Review
Harley-Davidson Roadster Custom/Roadster (2016 - ) review
In a nutshell, it's the sportiest Sportster yet. Harley's sweet 1200 Sportster gets the café racer treatment with a sporty riding position and uprated suspension and brakes. It works, too.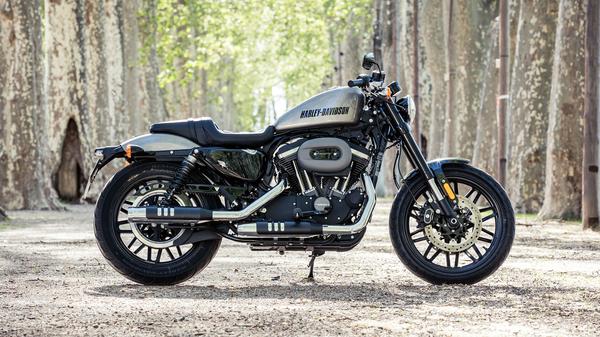 The Auto Trader expert verdict:
Available new from £9,551
On face value, the Roadster is Harley's attempt at jumping on the café racer bandwagon with an unlikely bike: the Sportster 1200 it's based on is a softly-powered cruiser, after all. Impressively though, it works, with decent handling and an invigorating ride.
Reasons to buy:
A Harley with sporting attitude
Much improved brakes and forks
Riding position better than most of the breed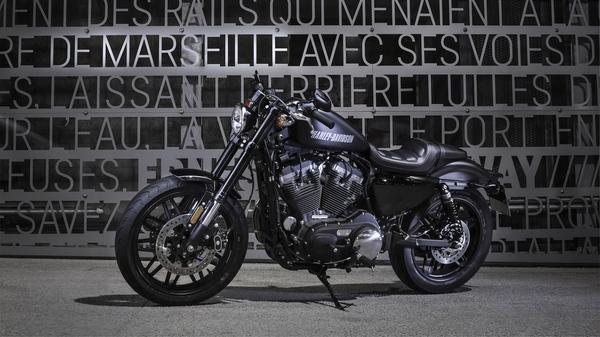 Design
Turning a cruiser into a café racer isn't normally the best of ideas, but as long as your performance expectations aren't too high, Harley has pulled it off. Revised attitude and riding position allied to uprated brakes and suspension give the 'Sporty' a genuinely sporting bent for the first time. On the whole it looks the part, too, with new wheels, sporty inverted forks, one-piece ace bars and a new sports seat. On the downside, the carry-over 'peanut' cruiser tank looks more than a little out of place.
Riding position
Forget traditional, laid back Harley cruisers, the Roadster has an all-new sporty posture thanks to new 19in/18in wheels, forks, virtually flat ace bars and an all-new twin seat. Although by far the sportiest Harley, that doesn't mean it's extreme or at all uncomfortable. Instead, the only slight criticism is that the foot pegs could have done with being moved back a touch, both for comfort and to improve ground clearance.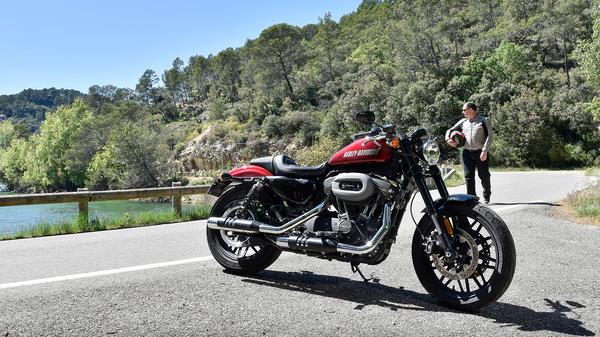 Practicality
No Sportster – whether 883 or 1200 – is exactly practical, and the new Roadster is no different here. Conceived as entry-level Harleys, they're all relatively small, unprotected from the elements, and don't have much in the way of equipment, ability to carry luggage or long distance ability. That said, the Roadster's reasonably comfortable, is a decent, nimble performer through traffic, and is easy to get on with. Overall, it's better than many as an urban commuter.
Performance & braking
Though a sporty Sportster, the Roadster is still by no means a true sports or performance machine. The air-cooled, two-valve, 1200cc V-twin, though arguably Harley's best, only puts out around 60bhp, but there's a reasonable amount of torque. While it's not fast, it is brisk enough to be engaging. With a twin disc arrangement up front, braking is much improved, and reassuring enough to allow you to attack corners with vigour.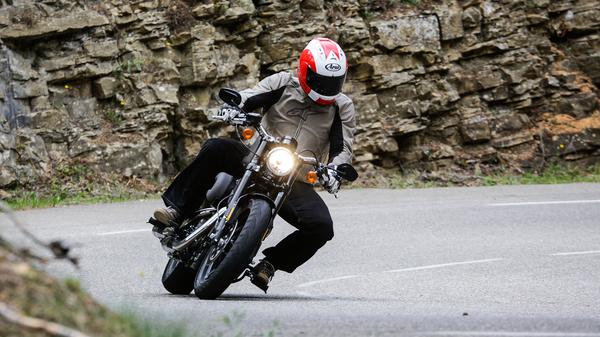 Ride & handling
Uprated suspension front and rear help give a decent quality ride (which, in itself, isn't always a given on a Harley). When combined with the bike's whole revised attitude, with a raised rear and lowered front, it adds up to a reasonably sporty handler. This was never going to be a high tech, modern superbike of the type we expect from Japan or Italy, but the Roadster is still fun through the twisties without being intimidating or compromised.
Running costs
You wouldn't expect Harley ownership to come cheap, but being relatively simple, durable and little used machines, they're nowhere near as bad as you might think. The smaller Sportsters, with even less of an appetite for consumables, are even better. Economy is reasonable, the belt drive should last a lifetime, and fuel economy is pretty good, too. On top of all that, Harleys have near-legendary residuals, so you won't lose much money there, either.
Reliability
The Roadster is a brand-new model, so it's difficult to be certain about how reliable it will turn out to be. As it's based on the existing, long-established and proven Sportster 1200, though, overall we'd have little to fear. The new bits – suspension, brakes, wheels etc. – are mostly high quality, so fingers crossed, all should be well.
Warranty & servicing
As with running costs, you'd expect Harley maintenance and up-keep to be on the pricey side, but the reality in most respects is quite the opposite. Service intervals are a fairly standard 5,000 miles, but Harley owners, particularly of the Sportster model family, tend not to do very high mileages, so it shouldn't be a concern. Warranty is also fairly typical, covering 24 months from new.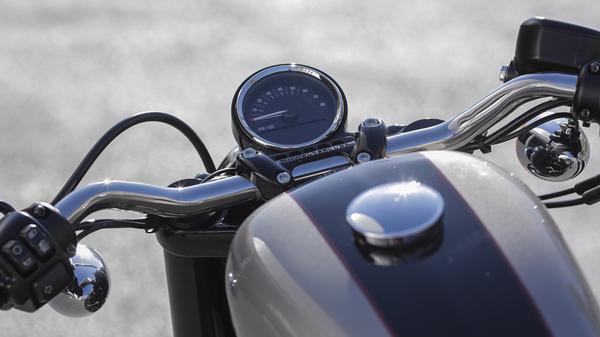 Equipment
The Roadster is no Electra Glide, so don't be getting your hopes up here. Like the rest of the Sportster family, the Roadster is pretty barren when it comes to fancy bells and whistles. Forget creature comforts, luggage or weather protection. Forget comprehensive instrument displays or fancy modern electronic rider aids, because there aren't any. Instead there's a single dial, ABS and… that's your lot. Café racers, after all, always were about being minimal.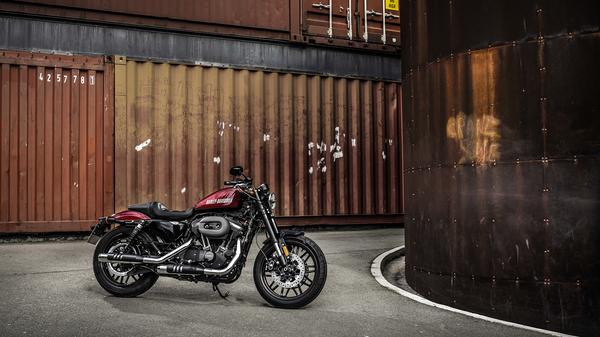 Why buy?
The Roadster might be pretty basic, underwhelming in terms of performance, and not exactly practical, but it still has a lot of appeal. With the current fashion for retro style café racers, the most famous motorcycling brand of all has now joined in with a machine that's fun to ride, accessible, easy, reasonable value, and has the best name of all on the tank (despite its oddball shape). What's not to like?