News
Harley-Davidson reveal 2020 newcomers
Harley-Davidson have officially unveiled its new models for 2020 which include the official production version of its hugely-anticipated LiveWire electric bike, an updated, revived version of its Low Rider S performance cruiser, not one but THREE new, special edition 'CVO' models AND its most fully-loaded, grand tourer yet – the new Road Glide Limited.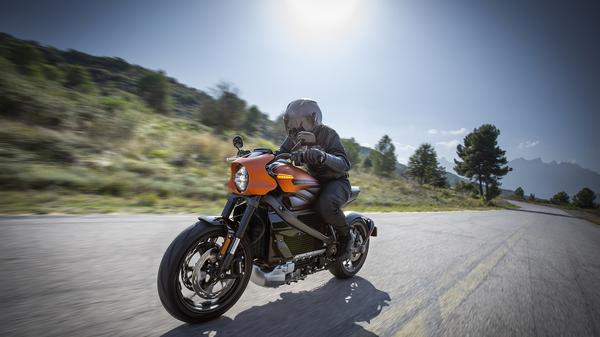 The long-awaited LiveWire has now officially gone into production after being teased with sneak pictures and prototype spy shots for a number of years. See our full review here. The radical, roadster-style machine has a claimed 0-60mph time of under three seconds, a minimum range of 98miles, comes equipped with the latest components including Brembo radials brakes and colour TFT dash and costs from £28,995. Interestingly, Harley have also confirmed for the first time that further electric models are set to follow.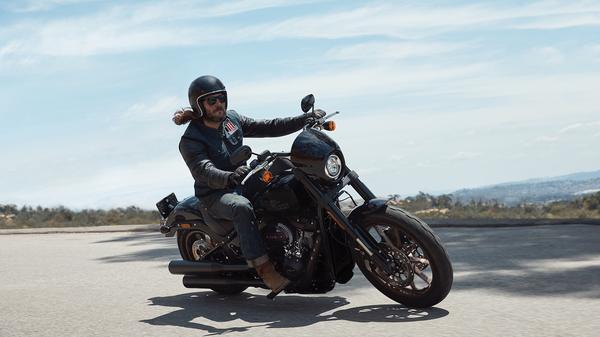 By contrast, the new 2020 Low Rider S sees the return of a classic, petrol-driven V-twin power cruiser.
The last version of the Low Rider S, a blacked-out, low-slung, hot rod-style cruiser with a headlamp cowling, was produced in 2017 based around the old, now obsolete twin shock 'Dyna' chassis and using the 1802cc or 110 cubic inch 'Twin Cam' version of the famous, air-cooled, 45º V-twin. This new version, however, while sharing much of the old bike's look right down to its black paint, gold wheels and headlamp cowling, now uses the new, hidden monoshock 'Softail' chassis along with latest 1868cc (114ci) 'Milwaukee-Eight' motor, new, now inverted front forks plus a fancy new TFT dash. Prices start at £15,825. Three more Harley newcomers for 2020 come via its latest 'CVO' offerings. Harley's 'Custom Vehicles Operations' issues a number of ultra high spec, limited edition variants of existing models each year, which are all usually in very high demand. For 2020 these comprise the CVO Street Glide, which is surely the ultimate version of Harley's hugely-popular hard-panniered and cut-down fairing-ed tourer. In CVO form it gets: the uprated 117ci 'Milwaukee-Eight' engine complete with red rocker covers; a premium custom paint job; special 'Talon' wheels; Harley's latest, uprated 'Boombox' infotainment system and more – all for a hefty £33,095. In addition, there's the new CVO Limited, a similarly up-specced version of its Ultra Limited with the same engine, different one-off paint and again the uprated 'Boombox' system, enough, in all, for Harley to label it 'the ultimate in grand American touring' and demand a price tag of £35,595. While finally, the CVO TriGlide has, Harley says, 'been the most requested model in CVO history'. The up-specced version of Harley's famous three-wheeled variant of its UltraGlide tourer gets the big engine and Boombox plus special accessory grips, levers, pegs and floorboards, plus special 'Tomahawk' wheels and custom paint. It's yours (if you're quick) for an eye-watering £44,995.
And if all that's just a little too steep for you, 2020 also sees the debut of Harley new tourer, the Road Glide Limited. Effectively the same as the handlebar-faired Ultra Glide but with a more substantial, frame-mounted 'shark nose' fairing, it uses the 114ci 'Milwaukee-Twin' motor, there's a 13.5in windscreen, twin LED headlights, special pinstripe paint and special 'Slicer II' wheels. On top of that there's a new fairing inner, heated grips, linked Brembo brakes and the same 'Boombox' infotainment system as before. Prices start at £24,695.